Hong Kong's Ocean Park Zoo Had To Say Goodbye To One Of Its Oldest Residents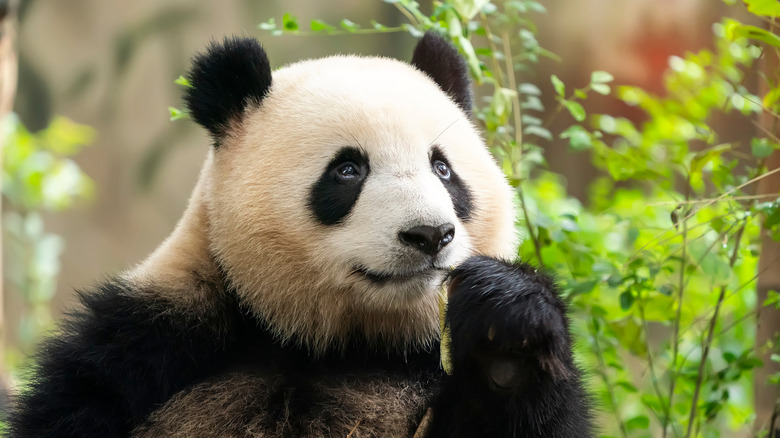 asharkyu/Shutterstock
On July 21, 2022, Hong Kong's Ocean Park Zoo announced that An An, the world's oldest living panda, died after experiencing a decline in his health. An An was 35 years old and was one of two pandas gifted to Ocean Park Zoo (via The Washington Post). The other panda, Jia Jia, died in 2016 at the age of 38, making her the oldest panda to ever live in captivity, according to Associated Press. The Smithsonian National Zoo reports that pandas typically have lifespans of around 15 to 20 years in the wild and around 30 in captivity.
The chairman of the Ocean Park Corporation, Paolo Pong, said in a statement, "An An has brought us fond memories with numerous heart-warming moments. His cleverness and playfulness will be dearly missed" (via BBC News). Jia Jia and An An were not the only pandas at Hong Kong's Ocean Park Zoo. Pandas Ying Ying and Le Le, residents of the zoo since 2007, remain in the park, per Time Magazine.
An An struggled with high blood pressure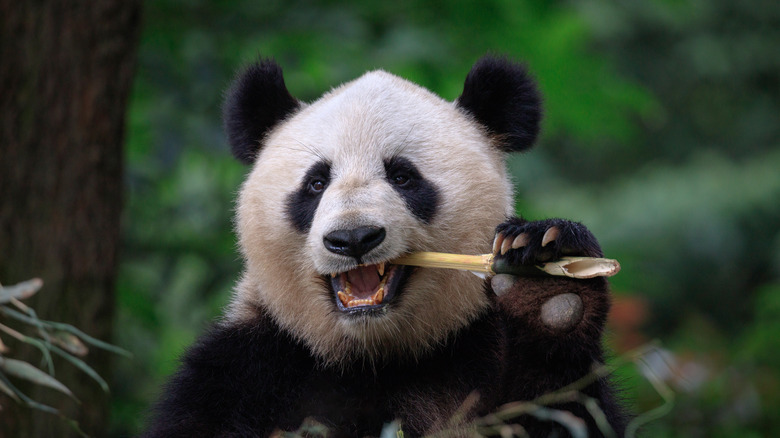 clkraus/Shutterstock
A week before his death, a social media post by Hong Kong's Ocean Park updated followers on An An's health. He suffered from high blood pressure, a condition that is common in older pandas. According to Associated Press, An An was kept out of the public eye and had stopped eating solid food as his condition worsened. As stated in a press release issued by Ocean Park, veterinarians caring for An An "made the difficult decision to perform the procedure of humane euthanasia."
According to the statement made by Ocean Park, An An's lifespan of 35 years is equivalent to a human living for 105 years. This is an impressive feat, just three years shorter than his mate Jia Jia's lifespan of 38 years. Jia Jia was the oldest panda to live in captivity, according to Guinness World Records. Both or their long lifespans were no doubt due to the care they received at Ocean Park.
Pandas are a Chinese national treasure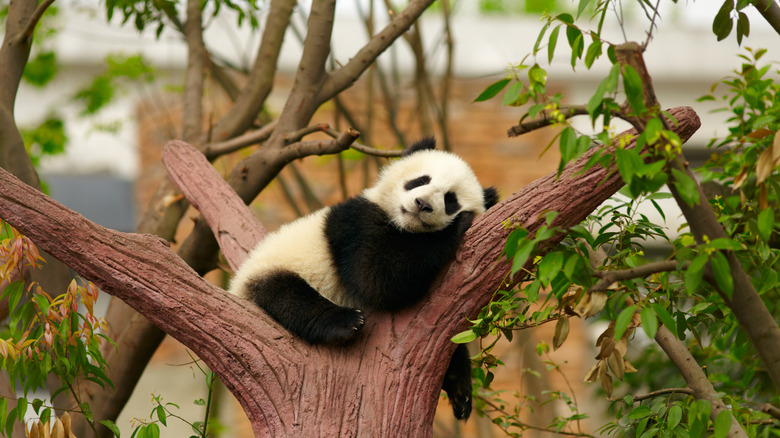 SJ Travel Photo and Video/Shutterstock
The giant panda is an important part of Chinese culture, and commonly referred to as China's national treasure (via China Today). The only natural habitats of pandas can be found in China, and all pandas held in captivity outside the country have been gifted or leased as a sign of goodwill, according to History. An An, along with his mate Jia Jia, were gifted to the Hong Kong Ocean Park Zoo in 1999.
While both An An will be missed, he leaves behind Ocean Park's two other giant pandas, Ying Ying and Le Le. Ying Ying and Le Le were given to Ocean Park in 2007 as a gift to celebrate the 10th anniversary of Hong Kong's return to China (via The Washington Post). The two pandas are mates, and experienced their first natural mating in 2020, although this did not result in a pregnancy, per Ocean Park. The pandas at Ocean Park and other locations around the world are the subject of conservation efforts to protect the species from extinction.