The 1955 Murder Charge Against Armie Hammer's Grandfather Explained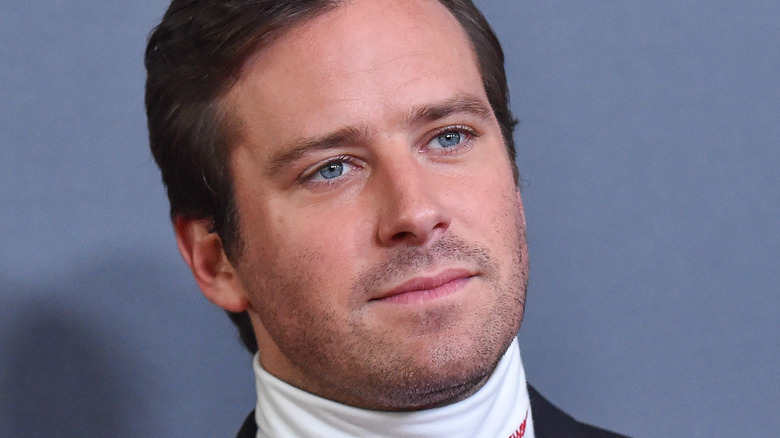 DFree/Shutterstock
It's been a tumultuous couple of years for the Hammer family. With allegations of sexual harassment, cannibalism, and rape all being posed against actor Armie Hammer (via Buzzfeed), there's been an increase in media attention on the Hammer family as a whole, Insider reports. Without knowing more about them, you might be inclined to feel bad for a family whose reputation has been so soundly and swiftly ruined.
But their family might not be so innocent, either. A Discovery+ documentary series, "House of Hammer," explores all their secrets (via Buzzfeed). The show exposes a few skeletons in the Hammer family closet that many people probably don't know about.
Among those skeletons: a manslaughter conviction, ties to the Soviet Union's government, and a 1955 murder at the hands of Armie Hammer's grandfather, Julian Hammer (via Vanity Fair). Committed in Hammer's own house, the murder may have been motivated by anger –- yet ultimately, Hammer got off scot-free.
Who was Julian Hammer?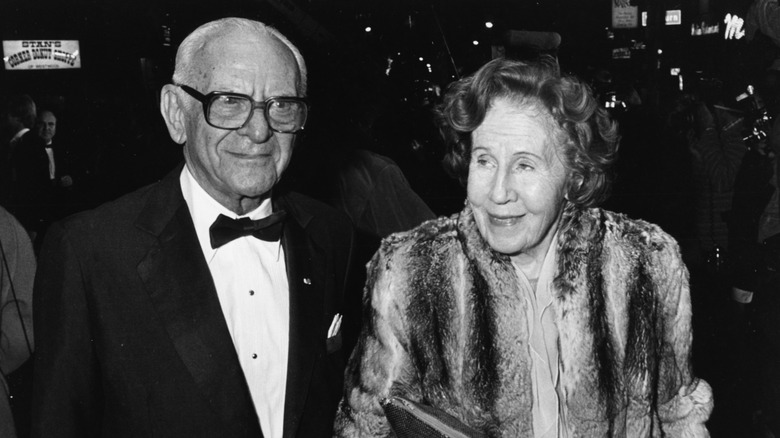 Kevin Winter/Getty Images
Julian Hammer is the son of Armand Hammer (pictured), the businessman who made the Hammer family name (via Insider). Armand's father was a doctor named Julius who was convicted of manslaughter after an illicit abortion went wrong in 1919, according to Vanity Fair. However, Julius still left an inheritance to Armand in the form of a bustling pharmaceutical company (via Britannica). Later, Armand went on to make a series of good investments, including by using some money he acquired from his third wife, growing the family coffers from sizable to absolutely grand.
Julian Hammer himself wasn't seen as very impressive by his father, Armand, Vanity Fair reports. In fact, when his father died, Julian received only $250,000 out of the family millions, according to Insider. Julian's son, Michael (Armie's father) inherited the business empire from his grandfather. Because of his lack of strong business standing, there's less public information about Julian than Armand, but in recent years, Julian's daughter, Casey, has alleged her father sexually abused her, according to Insider. Before that, though, in his late 20s, he killed his friend, Bruce Whitlock, attracting media attention, according to the Des Moines Register (via Newspapers.com).
Julian Hammer killed his close friend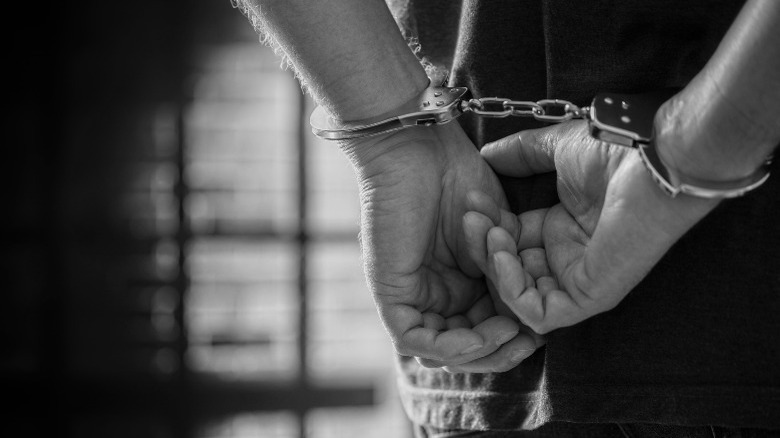 Brian A Jackson/Shutterstock
The murder took place on a May morning in 1955, according to Vanity Fair. It was the culmination of an argument, according to the Des Moines Register: some sources suggest that Julian and Whitlock were in a disagreement over a previous gambling debt, while others have said that Whitlock was hitting on Julian's wife. Whatever the reason for the altercation, it ended with Whitlock dead and Julian in handcuffs.
But Julian didn't stay that way for long. Despite being initially held with no bail, according to the Des Moines Register, Julian's father, Armand, later sent $50,000 to bail Julian out, Vanity Fair reports, and Julian got off with a self-defense argument. 
That meant Julian was set free even though he killed a man, while his Russian immigrant grandfather, Julius Hammer, was convicted of manslaughter in 1919. For his medical mistake, he was sentenced to three to 12 years in prison, according to Vanity Fair.