The Truth About Armand Hammer's Relationship With Prince Charles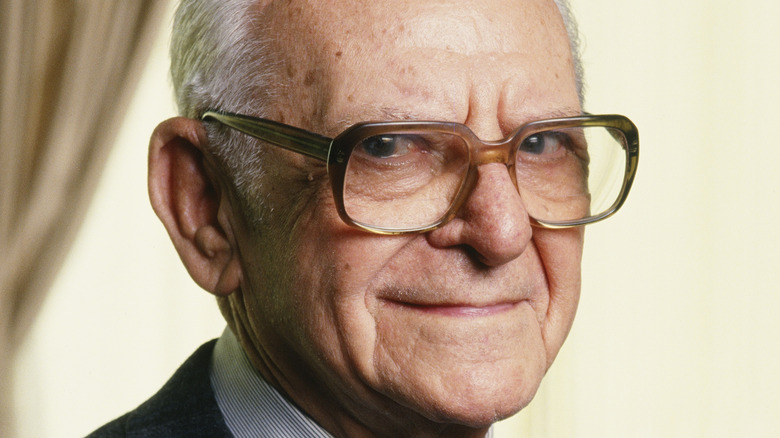 George Rose/Getty Images
The Hammer family has one of the more wildly shocking histories imaginable, even among the usual dramatic, scandal-ridden legacies that tend to accompany billionaire clans. It all began with Armand Hammer, great-grandfather and namesake to disgraced actor Armie Hammer. Born to Jewish immigrants who came to New York from what was then known as the Russian Empire, Armand Hammer took over his father Julius' business, Allied Drug, in the first part of the 20th century at the age of 22, per Vanity Fair. Julius was sent to prison after performing an illegal abortion on the wife of a Russian diplomat that proved fatal. Julius had been a leading member of the Communist Party USA, and Vladimir Lenin reportedly told Joseph Stalin to extend "particular support" to Armand Hammer, noting, "This is a small path to the American 'business' world and this path should be made use of in every way." 
As reported by Britannica, Hammer made over $1 million with Allied Drug. During a 1921 trip to Russia, he met with Lenin, who convinced him to stay and work in Russia. He went on to open and run a pencil-making corporation that provided goods for the entire Soviet Union. He was eventually bought out by the Soviets and returned to the United States. In 1956, per Vanity Fair, he married his third wife, a wealthy woman named Frances Barrett Tolman, and invested in Occidental Petroleum, reinvigorating the company, making it incredibly profitable and increasing his own personal fortune. 
Hammer was known as a close friend of the British royal family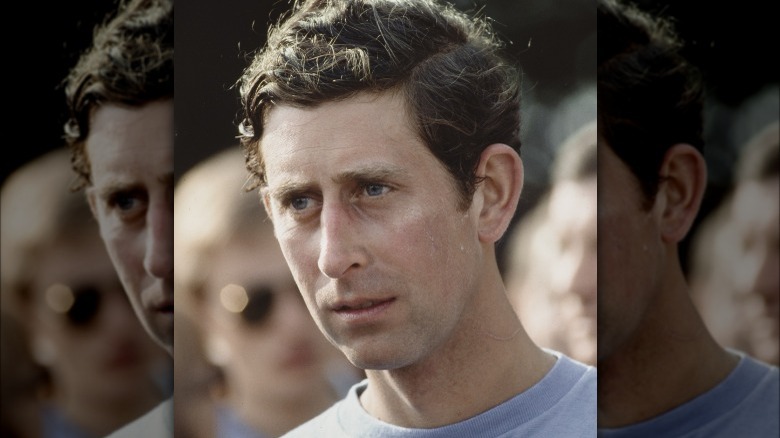 Tim Graham/Getty Images
Armand Hammer made very powerful friends throughout his life. Among those friends was none other than Prince Charles, heir apparent to the British throne. The connection may have come via the United World Colleges organization founded by Hammer. A 1985 article from the South Florida Sun Central notes that Charles' uncle Lord Louis Mountbatten had been an early advocate of United World Colleges and Charles was then serving as international president of the UWC, "dedicated to enhancing world peace and understanding through education." 
The article referred to Hammer as "a close friend of the British royal family" who appeared as an "honored guest" at the Palm Beach fundraising event. Prince Charles paid tribute to Hammer with a speech at the gala, telling the guests, "I really don't know how to thank Dr. Hammer. (With) his energy and his vision and his absolute determination ... he has achieved something quite extraordinary." Hammer gave a press conference after accompanying Charles and his then-wife, Princess Diana, to Palm Beach International Airport, where they boarded a jet for England. When asked if any royals would be returning to visit him any time soon, Hammer replied, "No, not so soon. Maybe in a few years we'll try again."
Hammer could have been Prince William's godfather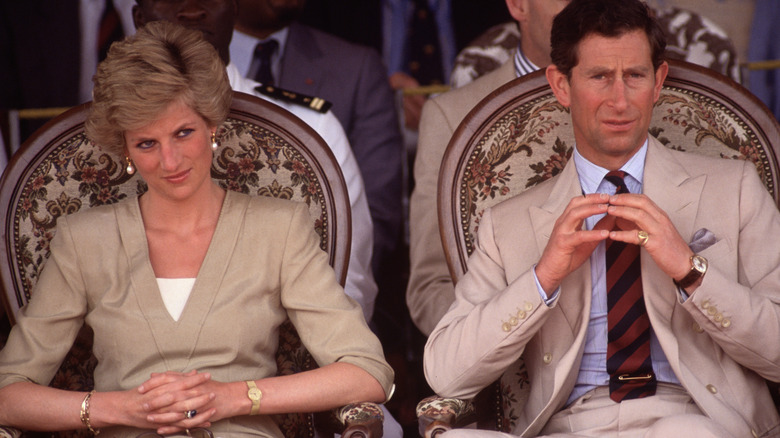 David Levenson/Getty Images
Armand Hammer died in 1990. A 2003 article in The Sydney Morning Herald reported that it eventually came to light that Hammer spent over 70 years spying on Western countries for the Soviet Union and was identified as a Russian asset by American and British intelligence agencies. During that time, Hammer spent over $40 million on charitable donations to various causes important to Prince Charles, and had given Charles and Diana many gifts, as well as use of his corporate jet, hoping to stay in favor with Charles, whom he privately mocked as being "gullible and naive." Neil Lyndon, a former aide to Hammer, told the Herald, "Prince Charles effectively prostituted his royal standing in return for tens of millions of dollars in charitable donations from Hammer." 
A 2018 Daily Mail article questioning Charles' relationships with what the author termed "unsavory billionaires" included an excerpt of a letter from Charles to Hammer in which the prince, wrote "'My Dear Mr. Hammer, I have so many things to thank you for that I hardly know where to begin. Your kindness in letting us fly back in your 727 was enormously appreciated and I am now thoroughly spoiled for any other form of flying." The relationship between Hammer and Prince Charles was so close that Charles had reportedly wanted to name Hammer as the godfather of Prince William, but Diana refused, per The Guardian.
According to The Hollywood Reporter, the documentary series "House of Hammer" streams on Discovery+ beginning September 2. The trailer is on YouTube.