Why Frank Sinatra Could Not Stand The Author Of The Godfather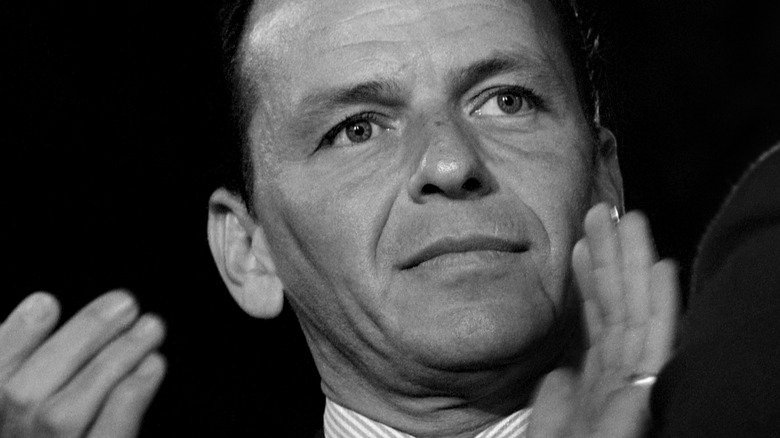 Michael Ochs Archives/Getty Images
"In the house where I grew up, my mother had two pictures in the kitchen: one of the pope and one of Sinatra. And the fact that Frank Sinatra doesn't like me, or would think I would do anything to hurt him, breaks my heart," famed author of "The Godfather" Mario Puzo once said (via Good Word News). Apparently, Ol' Blue Eyes wasn't too fond of his fellow countryman and the creator of the most venerated mob drama of all time. USA Today reports that the legendary jazz singer took issue with a few details in Puzo's book and its cinematic rendition — details that he thought were aimed personally at him.
Alongside director Francis Ford Coppola, Mario Puzo crafted the screenplay for his 1969 novel that became an Academy Award-winning tour de force just a few years after it hit bookshelves. "The Godfather's" evolution from a dismal, paperbound tragedy to a prolific cinematic monument was admired by observers from all walks of life. As one New York Times review from 1969 noted, "It [the book] is the world of the Mafia in America, and the dialogue and the logic of "The Godfather" ring true enough to raise the suspicion that, at least by hearsay, Mario Puzo knows his subject well." As it turned out, Sinatra disagreed. According to him, Puzo was far more ignorant than the rest of the world thought, and he made sure to remind him of that when the opportunity arose. 
Johnny Fontaine, the other other Frank Sinatra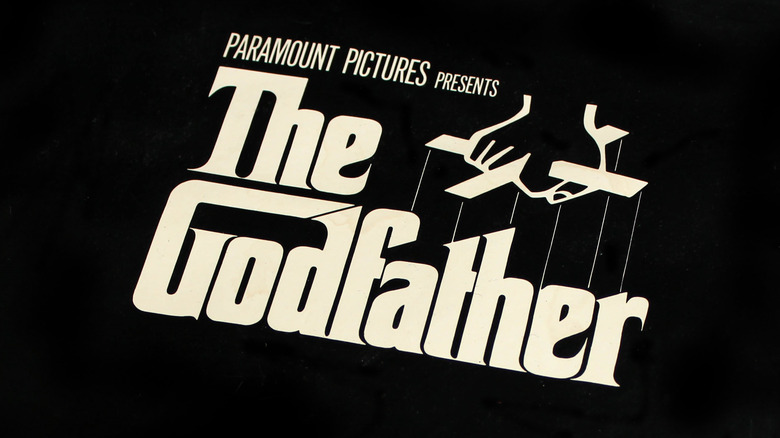 Blueee77/Shutterstock
If you've ever seen "The Godfather" or read the book on which the 1972 film is based, you probably remember the character Johnny Fontaine. In the story, Fontaine was a famous singer whose dashing good looks and sensational voice crippled women and drove them to the brink of madness from desire. He was a cigarette-chieffing, scotch-sipping ladies' man who every man wanted to be and every woman wanted to seduce. Sound familiar? Well, it certainly did to Frank Sinatra. According to USA Today, the "New York, New York" singer accused Mario Puzo of concocting a character who was nothing more than a grotesque, distorted caricature of himself. While the author insisted that this wasn't the case, Sinatra didn't care to entertain an explanation.
Sinatra even went so far as to threaten Al Martino, who portrayed Johnny Fontaine in the film, with ex-communication from the Las Vegas nightclubs he routinely performed at if he agreed to take the role. "'If you take the role, Sinatra will bar you from Las Vegas,'" Martino recalled being told. "I'm the last guy you could threaten. I got hard-nosed about it. I took the bull by the horns!" Luckily, his choice to join the cast of "The Godfather" didn't disrupt his singing career, and Martino continued to perform in Las Vegas without any trouble, as USA Today reports.
Sinatra's choice words to Mario Puzo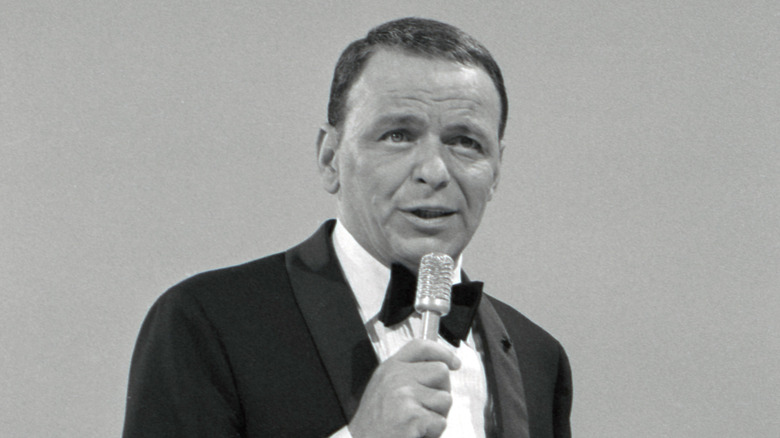 Icon And Image/Getty Images
Frank Sinatra and Mario Puzo once had an unsavory run-in at Chasen's, a restaurant in Beverley Hills, according to The Hollywood Reporter – and all their bubbling animosity came to a head. Puzo's friend, who was unaware of the bad blood between the two, noticed that they were both dining in the same establishment and wanted to introduce them to one another. As you'd probably expect, it didn't go so well, and onlookers recall hearing "shouts of abuse" coming from the far side of the room as Sinatra opened verbal fire on the man he so despised. "Choke. Go ahead and choke," he barked (via USA Today). Luckily, things didn't get physical, and the two went their separate ways without ever having to interact again. A re-enactment of the infamous confrontation between Puzo and Sinatra appeared in Paramount's popular new series "The Offer." In the show, Puzo seizes a dinner fork and tries to stab the singer with it, but as we now know, things didn't go that far.
"What hurt was, here he was, a Northern Italian, threatening me, a Southern Italian, with physical violence," Puzo later recalled. He described it as "roughly equivalent to Einstein pulling a knife on Al Capone" (per USA Today). If Sinatra had it his way, there's a good chance he would have slapped the author around the same way Don Corleone slapped Johnny Fontaine in "The Godfather's" opening scene.