The Very Typical Daily Problem That Had London Mourners Late To The Queen's Funeral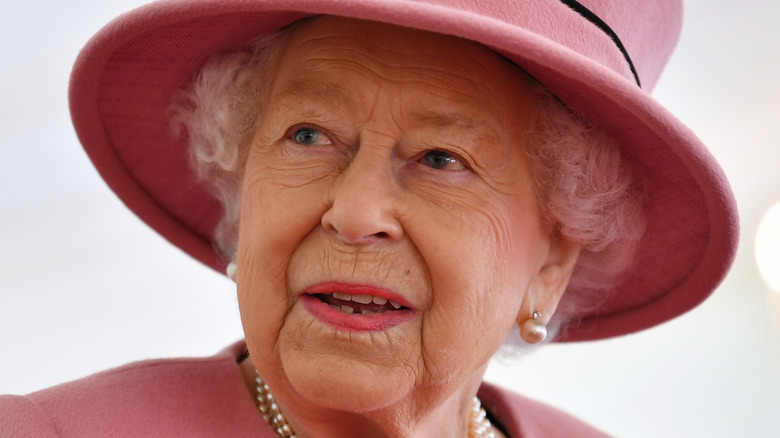 Wpa Pool/Getty Images
For centuries, London was one of the largest and most important cities. Though it remains a major world capital, it is no longer on the list of the top 10 most-populous cities in the world, per World Population Review — but it is certainly the most-populous city in the U.K. According to a companion World Population Review report, it currently boasts more than 9.4 million people. And those millions of people are bedeviled by the same problems that plague residents of Tokyo, Mumbai, New York, and other large cities crowding and, more specifically, transportation issues. 
On the day of Queen Elizabeth II's funeral, Londoners still needed to get from place to place, and they relied on their city's extensive rail and bus network to get around. Unfortunately, the queen's death threw everything into chaos, with hundreds of thousands of mourners in town for the monarch's funeral. Further still, in what may go down in urban history as the absolute worst-possible timing, technical issues stalled trains on some of the main lines into and out of the city, meaning that some people were unlikely to make it into London in time for the event.
Rail traffic was delayed for hours on the day of Queen Elizabeth II's funeral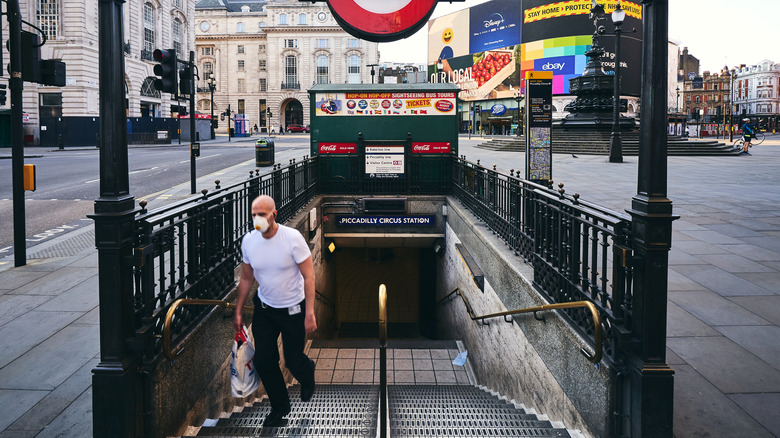 Matteo Roma/Shutterstock
On September 19, 2022, even as Queen Elizabeth II's funeral service was being broadcast to hundreds of millions of people worldwide — and as hundreds of thousands of mourners lined the streets of London —  passengers on some of its rail lines found that they wouldn't be going anywhere that day. Or at least, not to their destinations. As BBC News reports, at 6:30 a.m. local time, hours before the queen's funeral, all rail traffic in and out of Paddington Station came to a halt due to overheated electrical wires. That also meant no trains were going to that station from Heathrow Airport.
Passengers who were inconvenienced by the delay were quite put out. "I'm stuck on the train for two hours. Got up at 4 a.m. to get to Windsor early for the viewing. Absolutely horrible service. Barely even caught this train because nobody at Paddington knew which one it was. Sure didn't expect this dismal service," one passenger tweeted.
Another person told the Daily Mail: "We were told it would be about 90 minutes but we ended up being stuck for about two hours with very little information, no food, water or heating. So it wasn't the best start to the day."
However, another passenger chalked up the transportation delays to the realities of life in Britain, and wasn't going to let it ruin her day. "It is all part of the day. I just want to go [to pay my respects]," she told BBC News.