Jeffrey Dahmer's Stepmom Shari Leads A Much Different Life These Days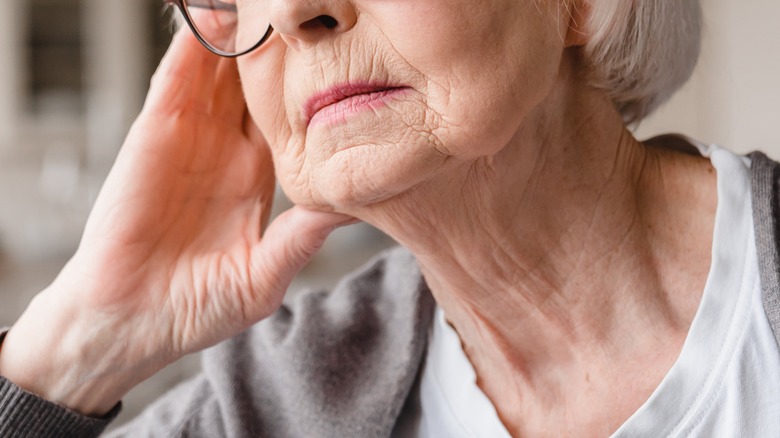 Inside Creative House/Shutterstock
In the wake of Netflix's new true crime miniseries "Monster: The Jeffrey Dahmer Story," people are scrambling for a handful of answers that the show, unfortunately, wasn't able to deliver by the time the credits rolled. Thus far, the program's reception amongst viewers has been staggeringly positive. It sports a 91% audience approval rating on Rotten Tomatoes and critics across the web are heralding it for its fresh new take on a familiar story. 
Within 10 hour-long installments, viewers are given an up-close and personal look into the experiences of those closest to Jeffrey Dahmer before, during, and after his horrendous saga of bloodshed and sadistic cruelty. One of these individuals is Shari Dahmer, the late serial killer's stepmother. Her involvement in the case has rarely been highlighted by entities of the press or other dramatizations of the story that have been released over the years, but we now know that she was there to witness a troubled boy descend into irrevocable madness and ultimately become one of the world's most notorious murderers (via The Cinemaholic). 
Through the eyes of Shari Dahmer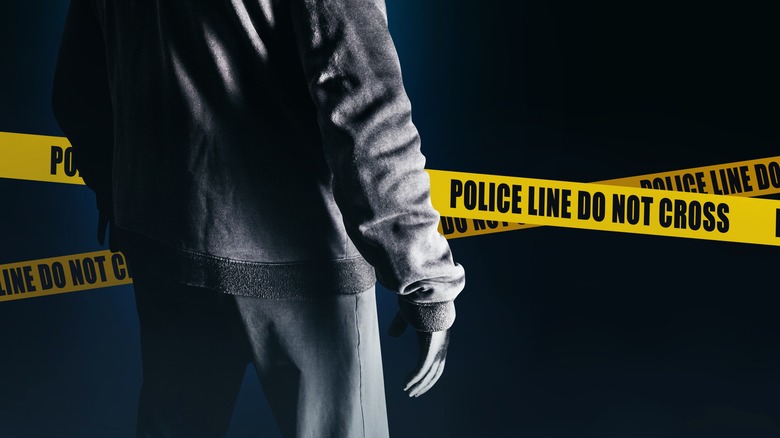 breakermaximus/Shutterstock
According to Women's Health magazine, Shari was first introduced to Jeffrey in 1978 following her marriage to his father, Lionel. At the time, Jeff was about 18 years old. She and Lionel returned to the latter's home in Ohio after being away for a time to find the boy living by himself (his mother Joyce had left town with the family's youngest son, David, months earlier) and abusing alcohol frequently. "What I wanted to do, and what most people wanted to do, was mother him," she shared years later. "He was just vulnerable. Even if I wasn't his stepmother all his life, as a mother you sense those things."
Shari watched her stepson become more and more enraptured by his internal demons as time went by, though she never could have predicted the true nature of his deranged dispositions until it was already too late. She's been unreservedly open about her experience as the stepmother of a serial killer, and today, Shari admittedly has found peace with her past and lives a quiet life alongside her husband in a small Ohio town (per The Cinemaholic).
Where is Shari Dahmer today?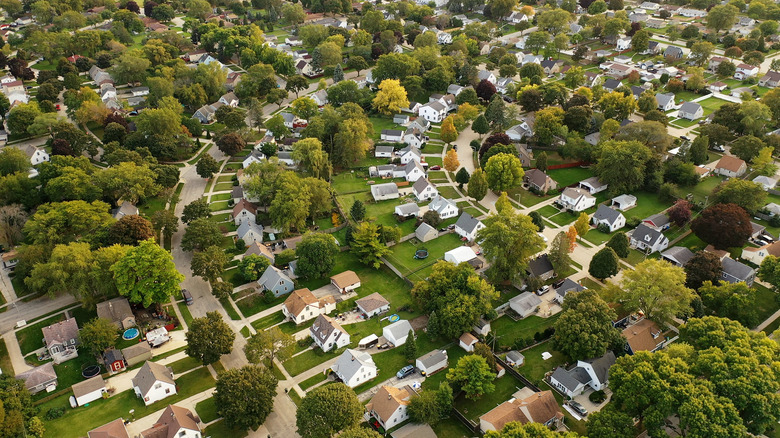 Alena Mozhjer/Shutterstock
In a 2004 interview with Larry King, Shari Dahmer explained how her public appearances and blatant openness about the case were geared toward preventing the possibility of another situation like the one involving her stepson from ever taking place again. According to The Cinemaholic, Shari and Lionel have lived in the same town in Ohio for the past 17 years and take life as it comes, day by day, and are no longer haunted by the grim scar of their past. "We're no different than anyone else in the world ... Nobody bothers us here, nobody picks on us. We've been here 17 years and we're part of the neighborhood, no more, no less," she explained. 
Over the years, Shari Dahmer has stressed the importance of attentive parenting and sincere empathy toward struggling youths. She has said that all children deserved to be loved and monitored but that parents should keep a keen eye out for any strange behaviors that might suggest inner torments that need immediate addressing. "Monster: The Jeffrey Dahmer Story" is now available to stream on Netflix. You can watch the trailer here.