How DNA Evidence Led To The Discovery Of A Sibling Pair Of Serial Killers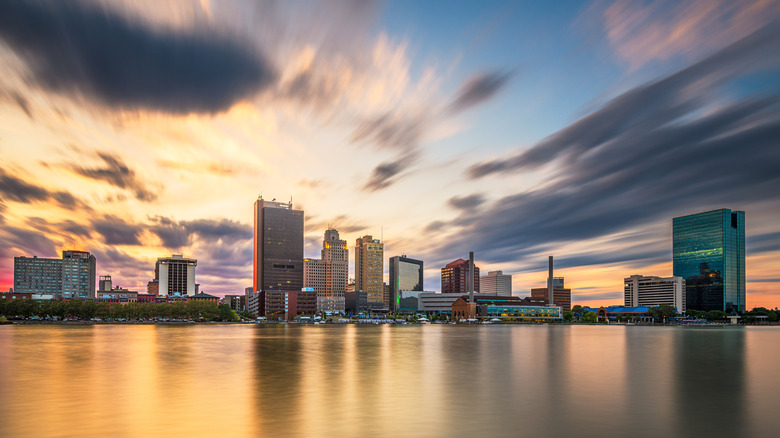 Sean Pavone/Shutterstock
Beginning in May 1980, brothers Anthony and Nathaniel Cook went on a 17-month-long killing spree in Toledo, Ohio (via The Blade). WTOL reports that the Cooks, who were African American, targeted young white couples. Their modus operandi involved brutally raping their female victims. Their youngest, Dawn Backes, was only 12 when she was assaulted and killed with a cinder block. In October 1981, Anthony attacked Todd Sabo and Leslie Sawicki. However, Sawicki managed to escape and call for help and her father Peter Sawicki.
WTOL writes that Peter arrived at the scene and was fatally shot by Anthony, who fled the premises. According to AP News, Nathaniel was not involved in this crime and had stopped killing after Backes' death. Soon after, Anthony was arrested and in 1982, he was convicted of Peter's murder. Per The Blade, he was sentenced to life in prison. Although justice had been served for the Sawicki family, investigators did not know yet that Anthony and his brother had been the assailants in the previous crimes.
But now-retired Toledo police Detective Frank Stiles knew that all of the crimes had to be connected as they were all similar in nature (via WTOL). Furthermore, the crimes against couples stopped once Anthony was locked up. The Blade states that this led Stiles to theorize that Anthony and Nathaniel were the killers. Years later, DNA from their first crime together proved that Stiles' hunch was right. 
Anthony and Nathaniel Cook confessed to their crimes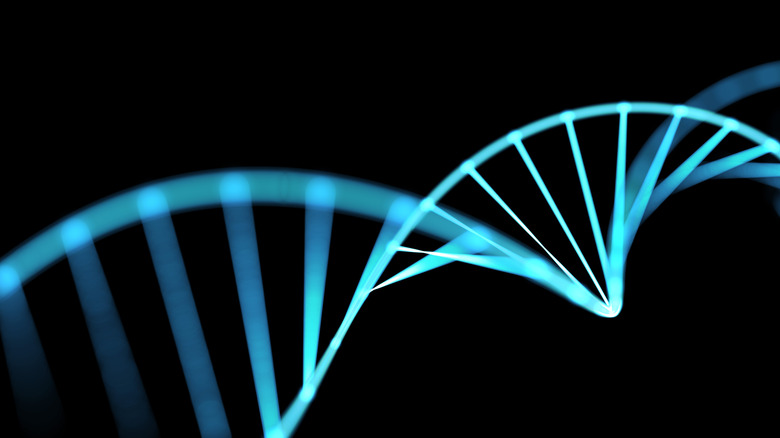 Ron Dale/Shutterstock
In 1997, The Blade writes that investigators decided to use DNA testing in an attempt to connect the brothers to various unsolved crimes, including Backes' murder and the murder of Thomas Gordon. According to WTOL, Gordon was with his girlfriend Sandra Podgorski, when the couple was abducted and attacked in May 1980. Gordon was shot while Podgorski, who was raped, survived. The DNA evidence from her assault was collected. She also told authorities that the assailants had been two African American men. Seventeen years later, the DNA was tested and compared to both Nathaniel's and Anthony's. The DNA matched.
Per WTOL, the authorities apprehensively decided to give the brothers a plea deal. They cited giving the families of the victims closure behind their reasoning. If they confessed their crimes, Nathaniel would be freed after serving 20 years in prison. AP News reports that they agreed to these conditions and Nathaniel confessed to three murders while Anthony, who was already serving a life sentence, confessed to five. The Blade states this includes the murder of Vickie Lynn Small, which occurred in 1973 before the brothers began to kill together.
However, Stiles told WTOL that he believes that brothers were behind various other murders, including that of 19-year-old Michelle Hoffman. The brothers denied this claim and a few other victims that were presented to them by investigators. Nevertheless, it's surmised that Anthony killed and raped a total of 11 people while Nathaniel was involved in four of these crimes.
Nathaniel Cook is a free man
Per The Blade, Anthony remains incarcerated and was sentenced to an additional 20 years to life after confessing to his and his brother's crime spree. WTOL states that Nathaniel Cook was paroled from prison in August 2018. Needless to say, Nathaniel's release from prison angered the victim's families and survivors. Although they knew it was bound to happen, they hoped that Nathaniel would eventually face additional charges. Sandra Podgorski, who now goes by Sandra Rollins, told AP News, "I'm disappointed. He needs to be in prison for the rest of life." She added, "I'm afraid for other people out there."
NBC 24 writes that upon his release, Nathaniel was ordered to attend a 6-month work release program. He was also made to register as a sex offender. The publication notes that after completing his work release program, Nathaniel was planning to move in with a sister in Toledo.
In 2020, a reporter for WTOL spoke to Nathaniel outside of his home. He explained, "I'm doing the best I can do. I did my time. I'm moving on with my life, and that's all you can do." Nathaniel went on to say, "People are entitled to their opinions. I don't want people to know nothing about me. I just want to go on with my life, just like anyone else wants to do. People on the streets want to get on with their life. I'm the same way."