Who Are Matthew Perry's Famous Journalist Mom And Stepfather?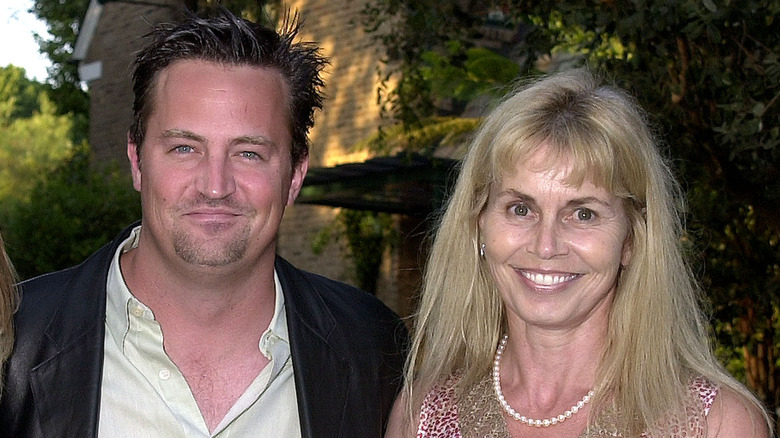 Gregg Deguire/Getty Images
Matthew Perry, best known for his iconic role as Chandler in "Friends," died on October 28, 2023. As reported by NBC News, the actor is thought to have accidentally drowned at his Los Angeles home. Alongside appearing in "Friends" in the main cast from 1994 to 2004, Matthew starred in "Fools Rush In" and "Almost Heroes" as well as other shows and films. However, he wasn't the only famous one in his family. The actor's mother is Suzanne Morrison, a journalist who served as a press secretary for Canadian Prime Minister Pierre Trudeau, and his stepfather is none other than Keith Morrison of "Dateline."
Suzanne separated from Matthew's father, actor John Bennett Perry, shortly after Matthew was born. She went on to marry Keith Morrison in 1981 and has four children with him. Per the Los Angeles Times, Morrison was seen outside Matthew's residence following the news of the actor's death. Understandably, he refused to comment on the situation. Matthew's mother was also spotted at the scene alongside Keith, as was his father, John.
Both the actor's mother and stepfather are well known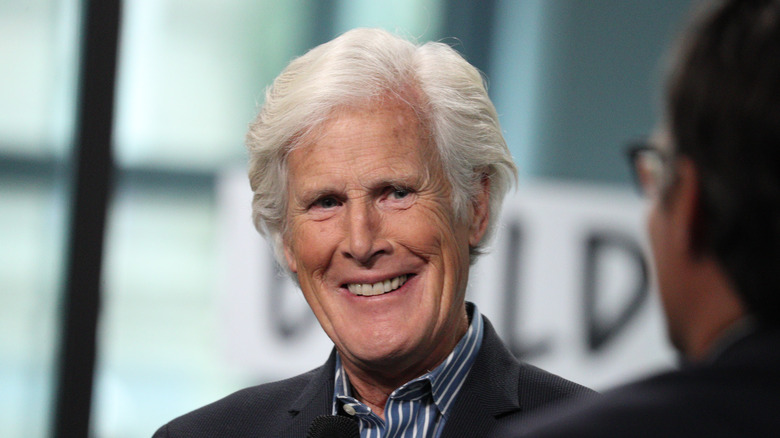 Rob Kim/Getty Images
During the time Suzanne Morrison worked for Pierre Trudeau, Trudeau's son Justin (who would later follow in his father's footsteps to become the prime minister of Canada) and Matthew Perry attended the same elementary school.As for Keith Morrison, the true crime reporter is best known for his work on "Dateline," where he has appeared since 1995. Speaking about Perry in a 2020 interview with People, the broadcast journalist shared, "He's one of those people who always is the center of the room for a reason and it was so as a kid. ... He's an intense, talented, focused character. He's very bright. That was always the case as he was growing up."
Morrison went on to reference Perry's career-defining role as Chandler in "Friends," saying that he wasn't at all surprised his son was picked and calling him "a talented soul, a smart guy." Morrison additionally added, "He's a good guy. We love having him around."
He felt left out with the birth of his half-siblings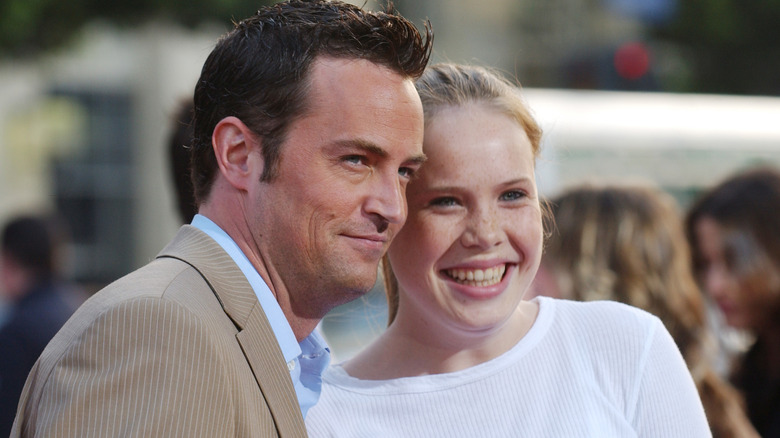 Jon Kopaloff/Getty Images
Matthew Perry has four half-siblings from his mother's marriage to Keith Morrison. The first, Caitlin, was born in 1981. Perry opened up about his feelings regarding the new arrivals in his 2022 memoir "Friends, Lovers, and the Big Terrible Thing." Despite noting that he loved Caitlin, he described feeling out of place, writing, "There was a family growing up around me, a family I didn't really feel part of. It was around this time that I made the conscious choice to say, 'F***' it — every man for himself.' That's when the bad behavior started. That's what I started smoking, I beat up Pierre's son [Justin Trudeau] ... I made the choice to live in my head and not in my heart. It was safer in my head — you couldn't be broken there, not yet anyway."
The second half-sibling from his mother's second marriage, Emily, was born in 1985. Emily has made several public appearances with her brother over the years at movie premieres such as "The Whole Ten Yards" (pictured above). In his memoir, Perry wrote, "Emily arrived, and she was blond and cute as a button. And just like Caitlin, I loved her instantly. However, I was so often on the outside looking in, still that kid up in the clouds on a flight to somewhere else, unaccompanied."
The actor still had a close bond with his half-siblings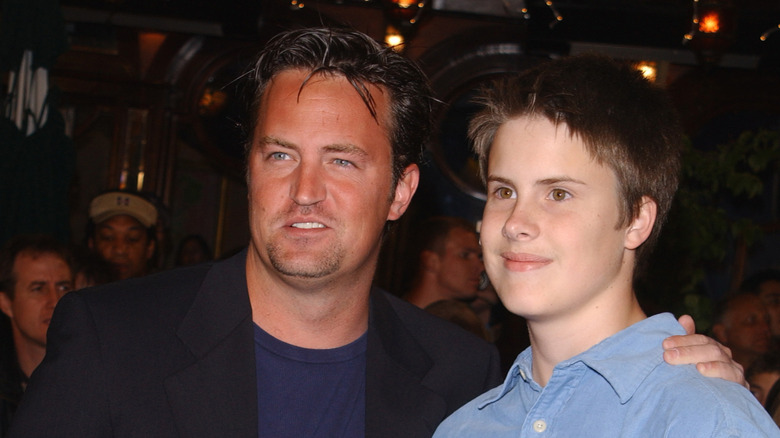 Frank Trapper/Getty Images
Suzanne Morrison and Keith Morrison welcomed a third child in 1987, a boy named Will. Though Matthew Perry did not directly mention Will by name in his memoir, he did mention that all of his half-siblings — including Maria, from John Bennett Perry's second marriage to Debbie Boyle — were there for him during his health scare. In "Friends, Lovers, and the Big Terrible Thing," he wrote, "They never dropped the ball once, any of them, never turned their backs on me, ever. Imagine such love if you can." Perry also made a public appearance with Will at the premiere of "Harry Potter and the Sorcerer's Stone" in 2001 (above)
Perry's last half-sibling, Madeleine, was born in 1989. He wrote that she was consistently by his side in the hospital, sharing, "During the days in the hospital I threw myself into family, spending hours with my beautiful sisters Emily, Maria, and Madeline who were funny and caring and there." Clearly, Perry cared for all of his half-siblings despite their age gap. Judging by what he wrote in his memoir, they wholeheartedly supported him in return.