The Untold Truth Of Pikotaro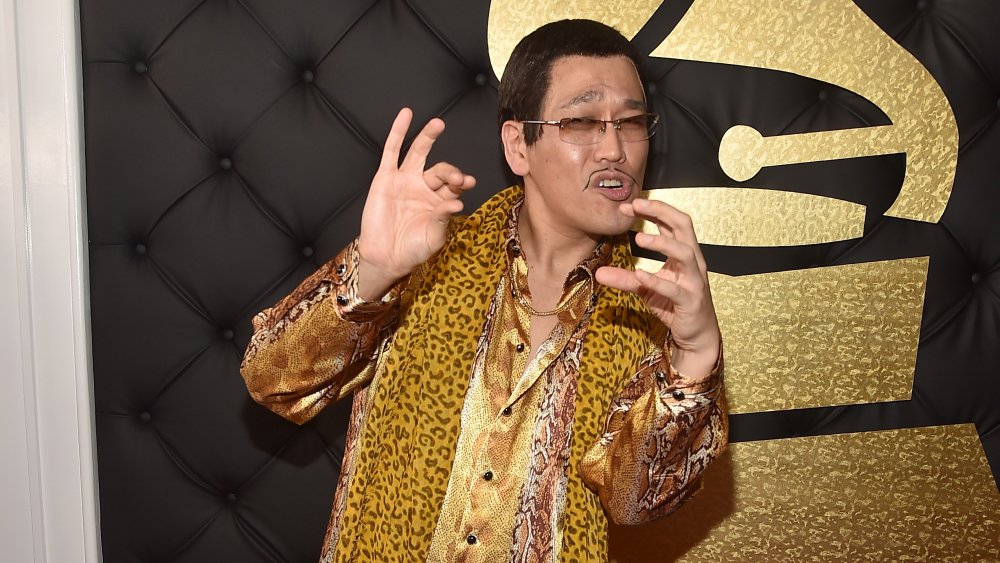 Alberto E. Rodriguez/Getty Images
If you've been living in a cave the last few months (and that's not unusual) you've probably revisited Pikotaro and his ubiquitous "Pen Pineapple Pen" (PPAP) song and even video, because YouTube is suddenly everyone's near-bestie (unless you have access to Netflix, in which case it's probably Joe Exotic). Pikotaro's 45-second tune from 2016 is infectious, it can't be denied, and the wordplay is nearly addictive and easily adapted into other possibilities. (The "long" version clocks in at just over two-and-a-half minutes.) Pikotaro himself is riding a wave of popularity that's hardly an overnight success.
He was born Kazuhito Kosaka in 1973 in Aomori, Japan, a country where he's known by a couple of stage names, including Daimaou Kosaka, which roughly translates as "Demon King," and the aforementioned Pikotaro. He's a recording artist and TV personality who — shades of the late Andy Kaufman — insists that Pikotaro is a separate person whom Kosaka promotes.
Music hath charms to soothe a newborn baby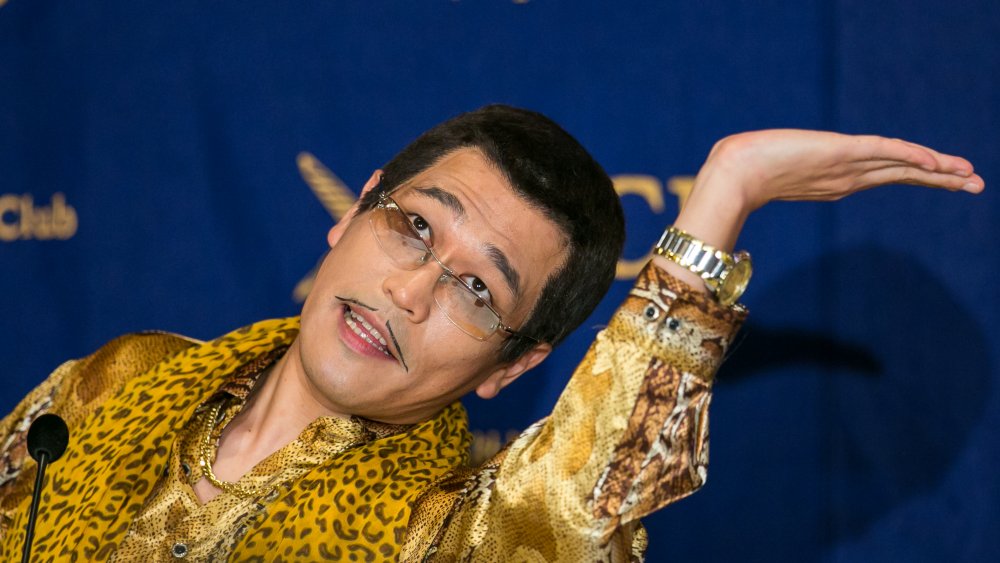 Christopher Jue/Getty Images
According to The Guardian, he was part of the featured entertainment for the state reception thrown for President Donald Trump during the President's 2017 trip to Asia. Pikotaro had a meet-and-greet with President Trump, who did not tweet about the encounter. That was okay, because Pikotaro did. Repeatedly.
It's not as though he takes his fame lightly. The Japan Times reports that Pikotaro/Kosaka has released a new song that encourages people to wash hands thoroughly to help counteract the coronavirus pandemic. Lyrics to "PPAP 2020" include: "I have a hand, I have a soap. Uh! Wash! Wash! Wash! Wash!" To perhaps no one's surprise, the words are repeated, well, repeatedly.
He married model Hitomi Yasueda in 2017. They have a daughter. Parents everywhere can relate to another use of "PPAP": AsiaOne tells us that Pikotaro used the song to calm his fussy newborn baby girl. Yet another argument in favor of arts education.