Where Were John Lennon's Ashes Scattered?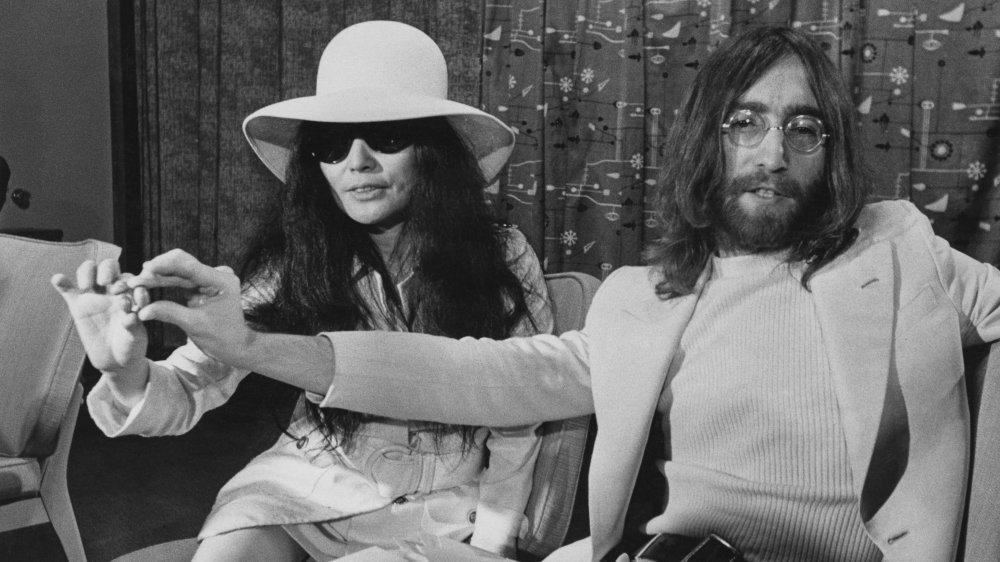 Dennis Oulds/Getty Images
It started with Lennon, who met McCartney, who brought in Harrison, and finally the arrival of Starr made the Fab Four, well, Four, as Biography tells it — The Beatles, a British pop band with an influence that continues to enthrall the public and shape other artists to this day. John Lennon was often viewed as the senior spokesman of the group, even though Ringo Starr was three months older. George Harrison, the youngest of the four, died of cancer in 2001 at the home of former band mate Paul McCartney. He was preceded in death, of course, by Lennon, on December 8, 1980.
The Beatles had gone their separate ways some years before, all of them embarking on various projects, both musical and cinematic, and John was no exception. He was particularly focused on collaboration with his wife, Yoko Ono, with whom he was living in the Dakota apartment building in Manhattan. Lennon and Ono had just a new album, Double Fantasy, and had begun the usual crush of promotion rituals, including interviews and photography sessions with the likes of Annie Leibovitz, again according to Biography.
Assassination, then cremation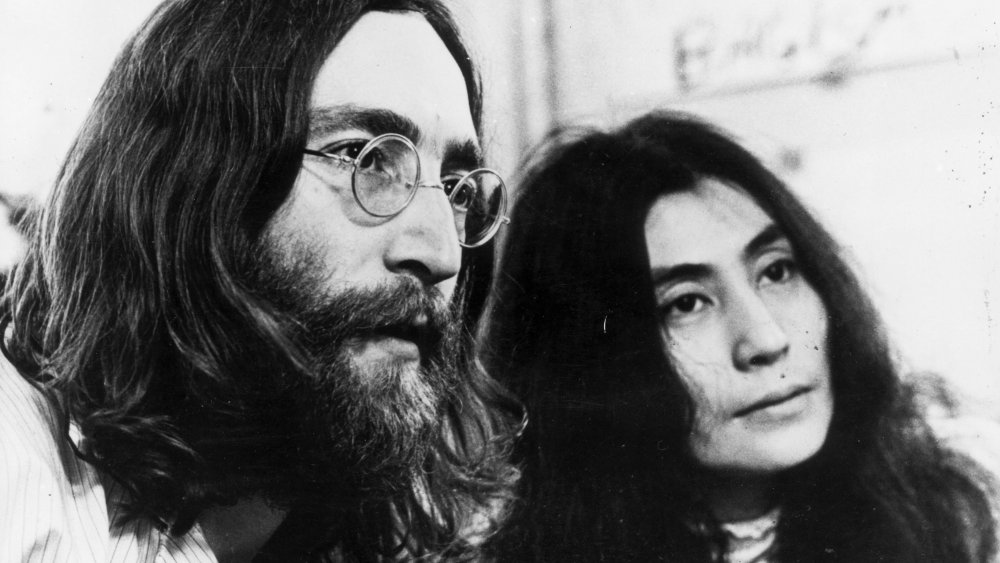 Keystone Features/Getty Images
On the afternoon of December 8, 1980, Lennon and Ono left their apartment to work on yet another new recording. They met a fan, who was holding a copy of Double Fantasy and hoping for an autograph. John complied, and when the couple returned late that evening, the fan, Mark David Chapman, was still there. Instead of asking for another autograph, he pulled out a .38 pistol and fired five shots. Four hit Lennon, who was able to keep staggering toward his building before collapsing. Just 40 years old, John was declared dead about 25 minutes later at the hospital where emergency crews had taken him.
The Houston Press tells us that Yoko Ono had her husband cremated. It's widely believed that she scattered his ashes in New York City's Central Park, within view of their home. According to Rock and Roll Road Maps, the presumed site of the scattering has been turned into Strawberry Fields — a memorial to Lennon and his legacy.