Whatever Happened To The Gin Blossoms?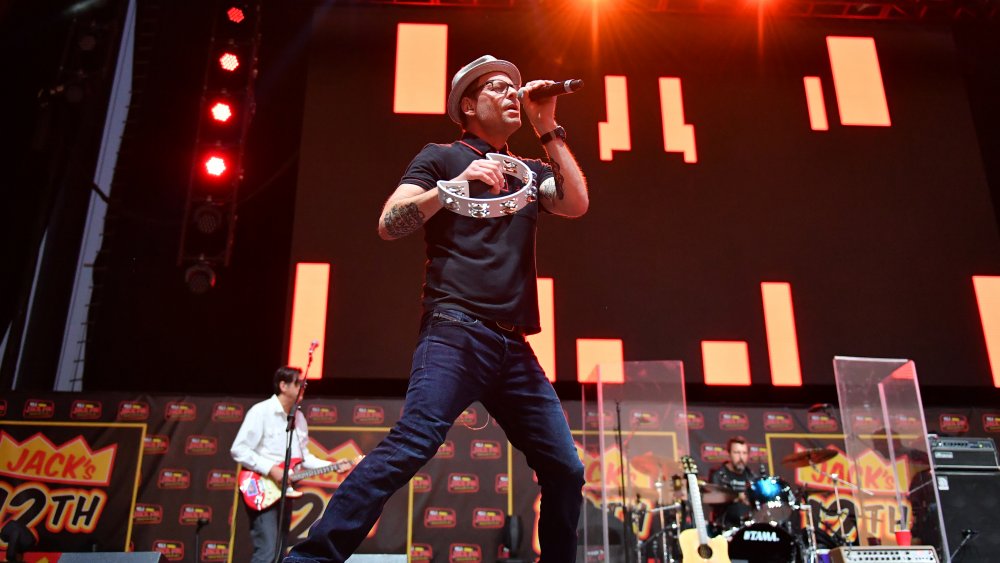 Neilson Barnard/Getty Images
Back in the 90s, the Gin Blossoms were everywhere. They had a song in the movie Empire Records, Grammy nominations, and were even onscreen during the end of Wayne's World 2. But after their heyday, it seemed the band virtually disappeared. Or did they?
According to AllMusic, Gin Blossoms formed in 1987 in Tempe, Ariz. They recorded their first album in 1989, which lead to a recording contract and the opportunity to release their second album New Miserable Experience. It would be this album that paved the way for their success. With songs like  "Hey Jealousy" and "Till I Hear It From You," the album would end up going quadruple platinum, according to AZCentral.
It wasn't an easy ride to success, Rolling Stone reports. While recording New Miserable Experience, lead guitarist and chief songwriter Doug Hopkins suffered from mental illness and alcoholism. The band's record label demanded he be fired or Gin Blossoms will be dropped. Hopkins wrote "Hey Jealousy," their first Top 40 hit, but he had to be let go. As the band started to enjoy mainstream success, Hopkins committed suicide. Lead singer Robin Wilson told Rolling Stone Wilson's death was devastating to the band.
That wasn't the band's only setback. In 1997, Wilson left the Gin Blossoms and the group broke up, its official website says, a year after the release of their third album.
But that wasn't the end of the Gin Blossoms.
Finding the will to blossom once more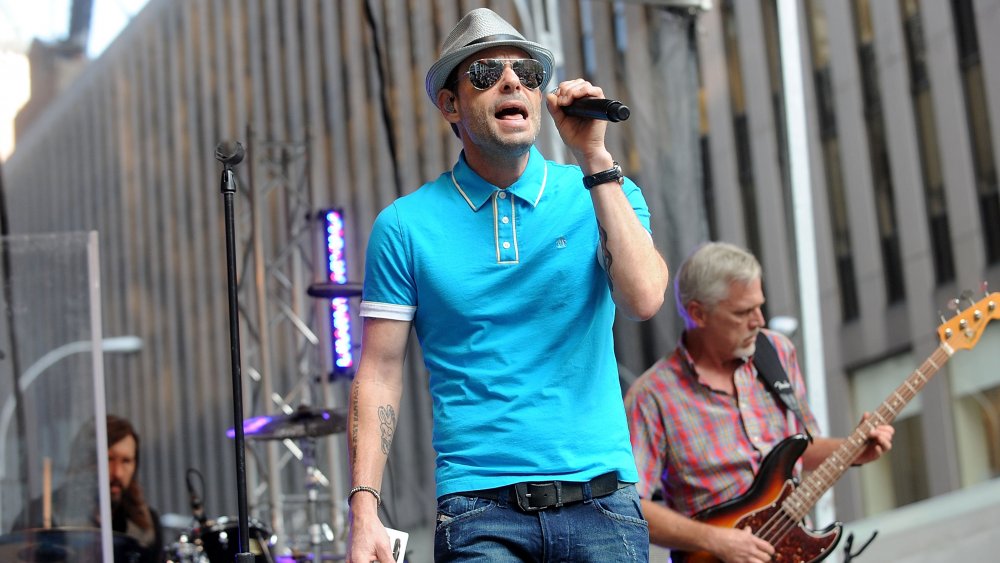 Brad Barket/Getty Images
The band is still going strong, and last released a new album in 2018. According to their website, the Gin Blossoms played a reunion show in Tempe in 2001. It relit the flame for the members and they began touring and making music together again. Since reconciling, the band has released three albums, including 2018's Mixed Reality. 
Staying true to their roots, the Gin Blossoms have continued to tour with other 90s musical acts like Sugar Ray, Everclear, and Marcy Playground, per Uproxx, and were on track to do 110 concerts in 2019, The Post Register writes. And more good news for all the Blossoms fans out there: the group might be releasing a new album soon, especially since learning their master recordings were destroyed in a fire at Universal Music Group, as reported by The New York Times Magazine.
"It's pretty routine," Wilson told The Post Register. "You make a record then you go out, and you tour and tour and tour, and eventually you make another record and tour and tour. I would like to hope that we're going to be recording again in 2020."
The next time you hear "Hey Jealousy," which is still played on 90s nostalgia radio, remember the Gin Blossoms aren't dead — they're still blossoming.