Why The Counting Crows Haven't Released An Album In Five Years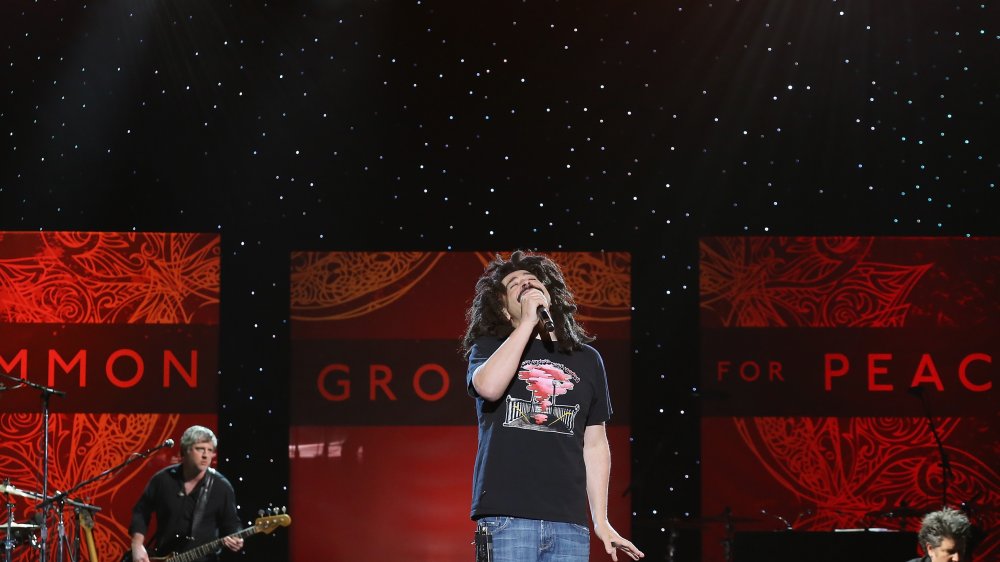 Neilson Barnard/Getty Images
The Counting Crows, one of the 90's bands you used to love, released a new song in 2019, but it's been half a decade since the band came out with a full album, per their AllMusic bio.
The band came out with its last album "Somewhere Under Wonderland" in 2014 and while the band continues to write, a new album is nowhere in sight. Counting Crows lead singer Adam Duritz signed a deal with Amazon Music for the exclusive release of "August and Everything After," a song that was supposed to be the title track to its 1993 debut album but was cut. Amazon released the song 2019.
The band rocketed to popularity with their song "Mr. Jones" in 1993 and was even nominated for an Academy Award for "Accidentally in Love", a song that was featured on Shrek 2. Since their debut, the Counting Crows have recorded seven albums, more or less releasing full-length albums steadily since 1993. The band has also consistently toured those albums, making it clear that their alt-rock fans are as loyal as ever.
So where is the new album? Has the band broken up?
They need to sit down and write songs already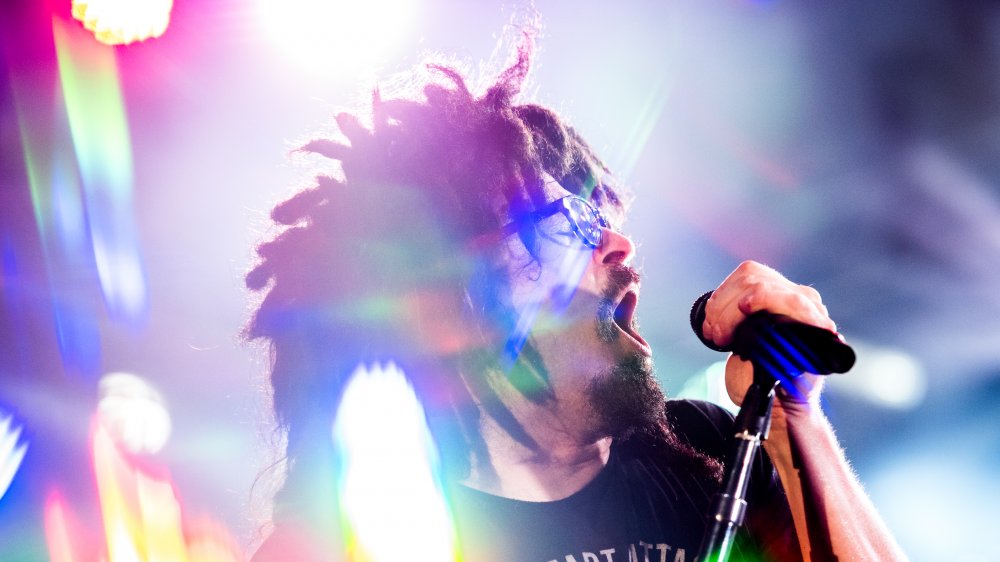 Noam Galai/Getty Images
Duritz made comments during a 2019 concert that left fans baffled. According to the San Francisco Chronicle, Duritz said at the end of their set at Outside Lands, "I don't know when we'll see you again — or if we'll see you again. Thanks for all the years." This led fans to believe the band was breaking up. But the band didn't break up and instead decided not to tour as long last year to focus on writing new material. Duritz told Rolling Stone he is writing songs but has no idea when the next album will come out especially now that the music industry has changed.
"We need to branch out," he said to Rolling Stone. "It'll be interesting to see how this partnership with Amazon goes. If it goes well, maybe they'll be interested. I want to look into as many options as I can."
The band has no tour dates planned with concert venues closed and concerts possibly looking different in the future. Maybe now that Duritz has more time he could finish writing that album?