What Pete Townshend Really Thinks Of The Who's Dead Bandmates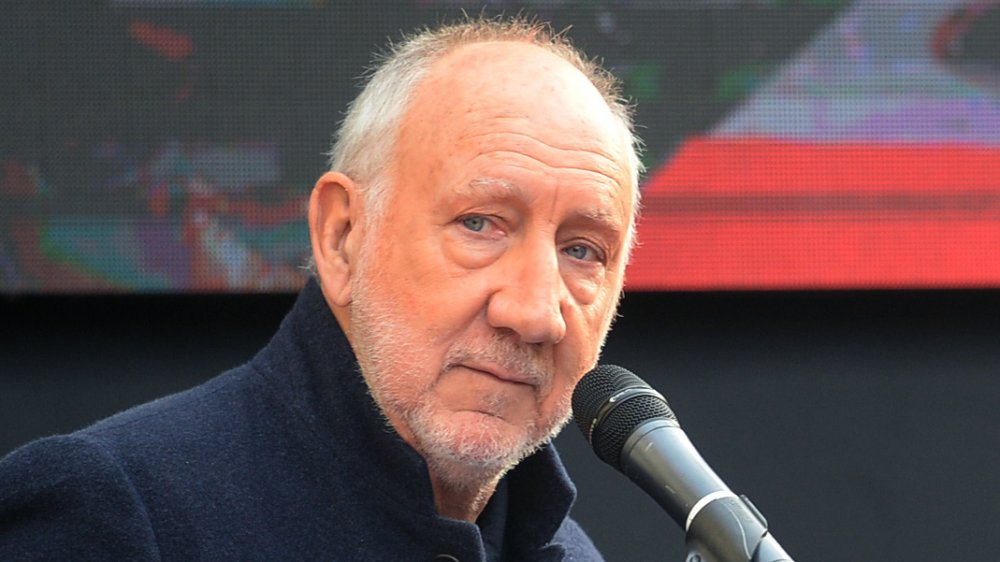 Dave J Hogan/Getty Images
It would be easy to say that The Who's guitarist, Pete Townshend, was a complete jerk and leave it at that. That's the crux of this 2019 article on the A.V. Club's website, titled "Pete Townshend, class act, says his dead bandmates were too hard to play music with." It pulls bits from a Rolling Stone Magazine profile of Townshend and Roger Daltrey, in which Townshend besmirches the memories of his deceased bandmates to reveal the known fact that The Who spent did not get along: "Even when we were [a band], I used to sit there thinking, 'This is a f***ing waste of time. Take 26 because Keith Moon has had one glass of brandy too many.""
While Townshend can be a complete jerk, he's not simply a complete jerk. In the Rolling Stone piece, this diatribe precedes a paragraph about how, sometimes,  Townshend is sentimental: "[After bassist] Entwistle's death, Townshend said, 'Without him, I wouldn't be here.... When I did look over and he wasn't there, I wanted to die.'" This provides emotional context for the ripping-apart Townshend proceeds to do on the other band members: "It's not going to make Who fans very happy, but thank God they're gone ... Because they were f***ing difficult to play with." The overall picture is a grumpy and painfully blunt guitar player who on some level cared for his bandmates, but also found his professional life easier without them. Not necessarily a monster. It's a job. 
Who got along with whom?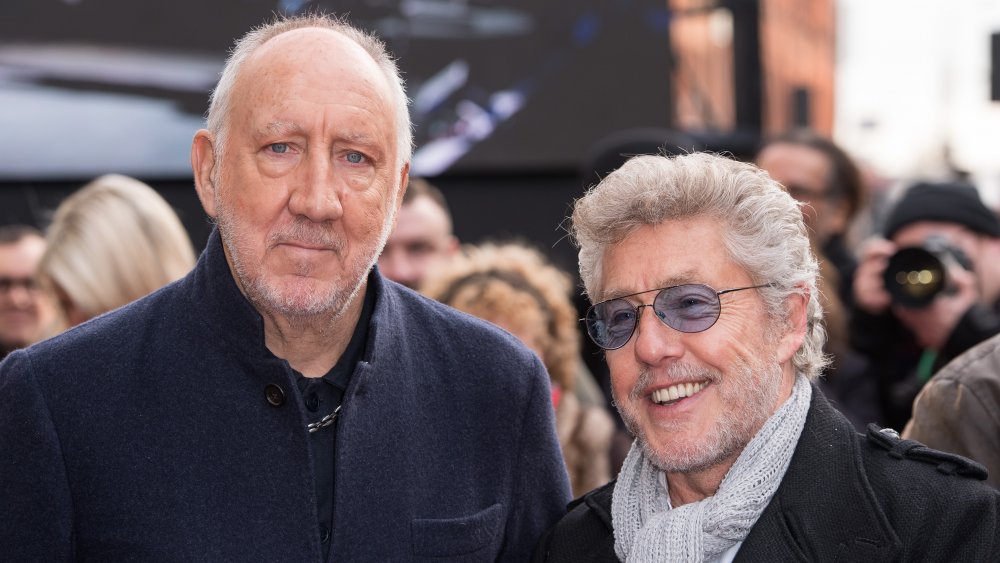 Jeff Spicer/Getty Images
Even during The Who's heyday, personal relationships were strained. In Roger Daltrey: The Biography by Tim Ewbank and Stafford Hildred, a 1965 quotation from Keith Moon describes his relationship with Townshend and Daltrey as nonexistent: "I just couldn't get through to Pete and Roger. We have absolutely nothing in common apart from music." Another quote in the same year from Daltrey concurs: "We're not mates at all." It's generally assumed that the fractious nature of the band was directed into the frenetic performances for which The Who grew famous.
These days — well, on good days these days — it seems that Daltrey and Townshend get along well enough. In a 2010 Q&A with Billboard, Townshend admitted that he and Daltrey never socialized much. After Entwistle's death, however, that changed somewhat: "Roger and I have become friends who say we love each other, and at our age that's wonderful. I've known Roger since I was 11 years old." The improved relationship shines through towards the end of the Rolling Stones profile, in which Daltrey cheekily jokes, "'Usually, I'm the one Pete is mad at' ... Townshend shot him a look. 'Uh-oh,' said Daltrey. 'I'm in the doghouse.'"
The music profession naturally attracts egotistical personalities. The two members of The Who have a close working relationship that stretches over 50 years. They have ebbs and flows. Even though they're in a band, they don't have to be mates. They just have to play well.