Why Kim Deal Really Left The Pixies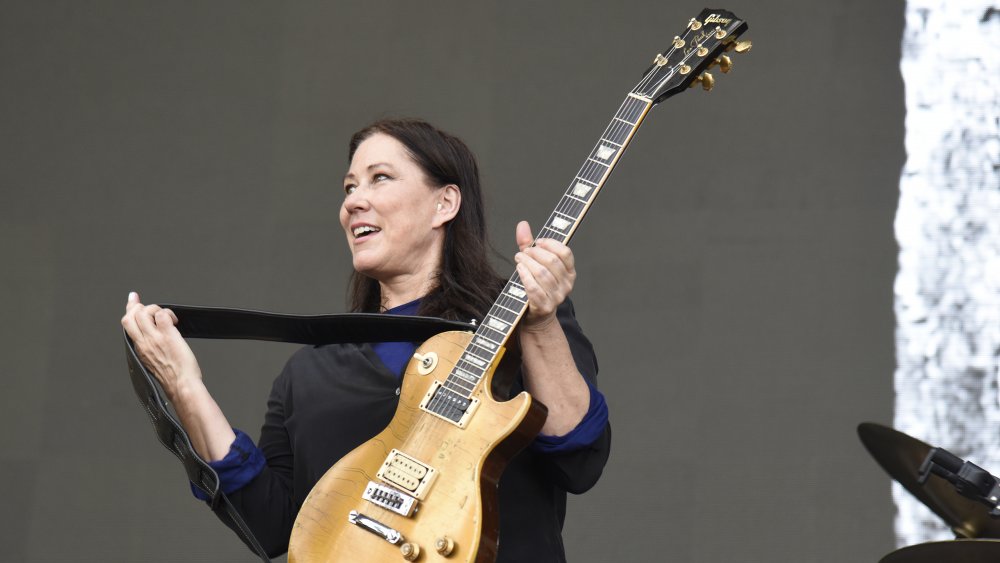 Tim Mosenfelder/Getty Images
There are few original indie rock bands that inspire as much fandom, nostalgia, and adoration as the Pixies. Part of their mystique is of course the reportedly deep, jealousy-fueled rivalry between frontman and guitarist Charles Thompson IV aka Black Francis aka Frank Black and bassist and vocalist Kim Deal. Pixies broke up in 1993 when, per Time, Black announced that the band was done on BBC Radio before he had informed the rest of the band. To add insult to injury, Deal and drummer David Lovering allegedly received the news via fax. 
When NME asked about his relationship with Deal in 2016, Black replied that "Kim and I just didn't get along well after a time. She always had her own ambitions and became comfortable in a leadership role in her other band. It must have been hard for her to be in a band where some other guy was always pulling at the reins." Indeed, upon Pixies' breakup Deal turned all of her creative attention to her other band, The Breeders, which had been a side project since 1989. 
The weirdest album to ever go platinum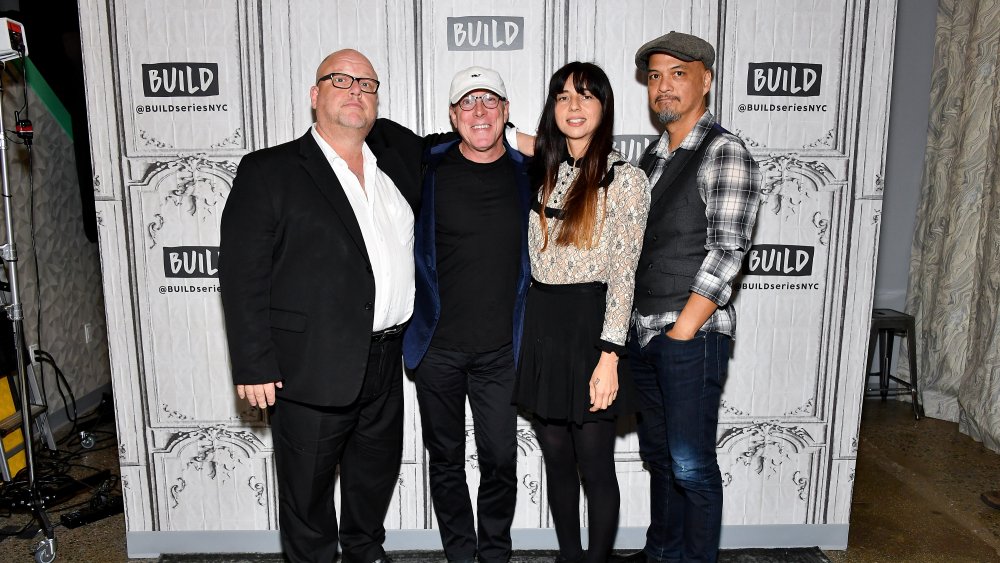 Dia Dipasupil/Getty Images
The Breeders went on to be much more commercially successful than Pixies or any of Frank Black's solo projects, with the 1993 album Last Splash becoming, according to Salon, "the weirdest album to ever go platinum" and Deal's iconic and instantly recognizable opening bass riff to the song "Cannonball" immediately evoking strong early 1990s Golden Age of Alt Rock vibes whenever it plays. In fact, in 2019 Deal told NME that she had been recording "Cannonball" when she got the news about Pixies: 
"[Deal's twin sister and fellow Breeder] Kelley came down the hallway and said, 'Pixies broke up'. I said, 'OK, get out of my way,'" remembers Kim.""
Pixies reunited in 2004 at Coachella because, per Rolling Stone, "none of them were doing that well financially at the time and their legend had grown to a point where a reunion tour was going to be highly lucrative." They toured off and on until 2011 but Deal quit in 2013 amid celebrating Last Splash's 20th anniversary. Black Francis told The Guardian "She's been reticent for a very long time to make a new [Pixies] record. She was unhappy with the situation, or unhappy with her life or whatever, just not happy." Both Deal and Pixies continue making music and touring, with Paz Lenchantin taking Deal's place as bassist and vocalist since late 2013.