Whatever Happened To The Fab Five's Ray Jackson?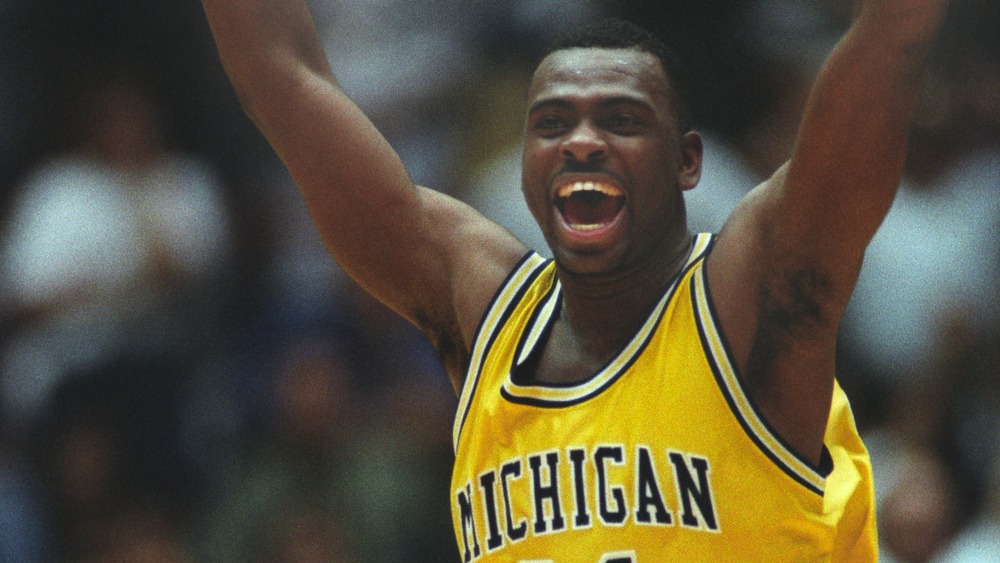 Mitchell Layton/Getty Images
The University of Michigan Wolverines' "Fab Five" recruiting class of 1991 is said to be among the most talented in NCAA history, and three of its members — Chris Webber, Jalen Rose, and Juwan Howard — went on to great success in the NBA. A fourth member, Jimmy King, briefly played in the league but had a much longer career playing overseas. That leaves Ray Jackson, who had the least notoriety of the Fab Five and was also the only member of the group who did not see a minute of action in the NBA.
That doesn't mean Jackson was a bust during his college career — he was, in fact, the Wolverines' top scorer in the 1994-95 season, according to Sports Reference. But since he played for a Michigan team that only finished 17-14 and bowed out of the NCAA tournament in the first round, he wasn't a top NBA prospect after his senior year. Here's what happened to Jackson after he wrapped up his stint with the Wolverines.
Ray Jackson started a nonprofit for young student-athletes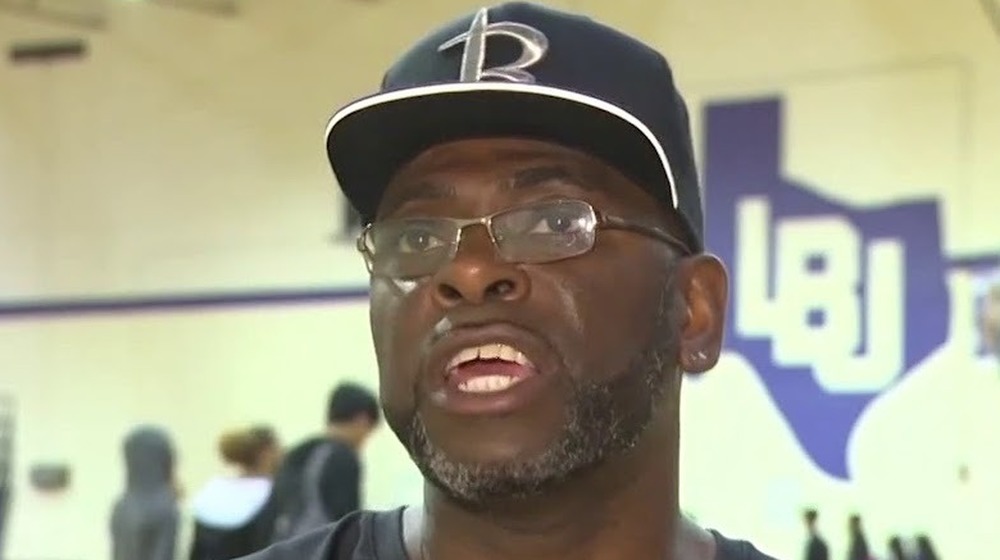 YouTube
After going undrafted in 1995, Ray Jackson suited up in the Continental Basketball Association, winning Rookie of the Year honors in the 1995-96 season for the Grand Rapids Hoops, according to Lineups. He then saw action in France, Argentina, and Venezuela as he hoped to eventually join his former Michigan teammates in the NBA. 
Jackson told ESPN in 2011 that his inability to catch the attention of NBA teams made him "really angry" for some time. However, when he returned to his hometown of Austin, Texas, in 2001 to take care of his ailing mother, he realized the importance of being thankful for what he had achieved in basketball and in life.
The former Wolverines forward owned a moving company at the time of his interview with ESPN, but he is most notably involved with Ray Jackson's Rising Stars, a nonprofit organization that helps young people with their academic and athletic goals. Per Business Insider, he was also coaching high school basketball in Austin as of 2017. According to the Austin American-Statesman, he also showed up at SXSW in 2018, participating in a panel discussion about a particularly controversial topic in amateur sports — the issue of whether or not college athletes should be paid. Jackson said if paid alternatives to the NCAA existed when he was in college, he likely would have taken advantage of them.