Brandi Passante's Storage Wars Exit Explained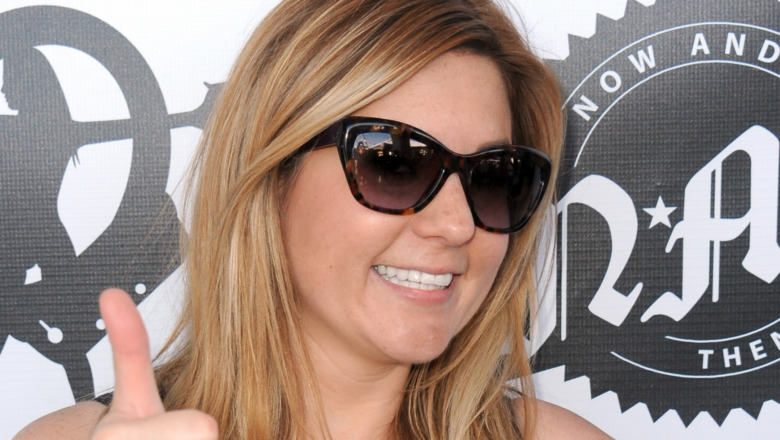 Albert L. Ortega/Getty Images
"Storage Wars" (*dramatic movie-guy voice, cue the explosions*), you know, that show about people engaged in savage gladiatorial combat over... pantries? Your grandma's cupboard? Cardboard boxes of discarded middle-school basketball trophies? We're not quite sure. But hey, there actually have been some brutal brawls (per YouTube) on A&E's 13-season-long backyard tag sale meets blind treasure hunt meets impromptu auction.
And you know what else "Storage Wars" has? Enough innuendo, gossip, and relationships to stuff a small village. Such was the case with Brandi Passante, who joined the cast after being approached by the show's producers in 2010 at her and then-partner Jarrod Schulz's consignment shop, Now and Then, in Orange Country, California, per the Orange Country Register. She and Schulz were one of the highlights of "Storage Wars" over the years, with banter, repartee, and bickering that made them feel like the folks next door. In 2014, they even got their own spinoff show, "Brandi & Jarrod: Married to the Job," a single season, eight-episode stint that, contrary to the title, focused on the couple's life outside "Storage Wars" and the arrangements for a marriage to cap their 15-year relationship, per IMDb.
The only problem? The wedding never happened, and in 2020, after "Storage Wars" took a two-year hiatus following the filming of Season 12, Passante appeared back in public. She and Jarrod had broken up, and she was raising their two kids on her own.
Passante and Schulz: married to the job, but not to each other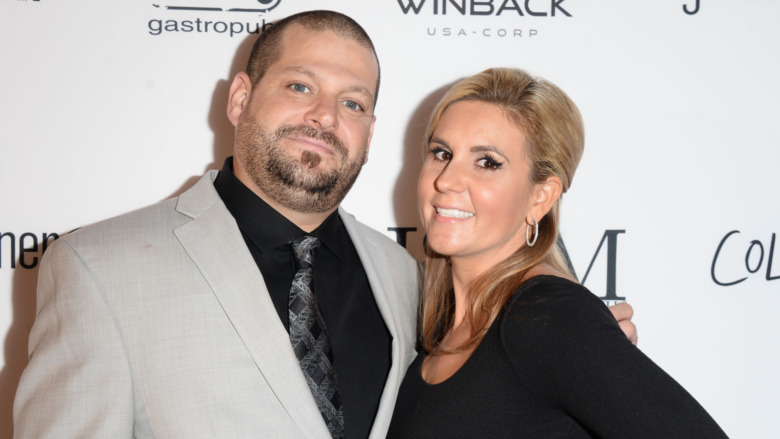 Matt Winkelmeyer/Getty Images
So why did Passante vanish from "Storage Wars," and what's up with her and Schulz? Well, it goes back to that tried-and-true tension between personal life and professional life. Like the name of their solo project intimated, they were indeed "married to the job." "Storage Wars" kept them together and made their "dysfunction seem a little less dysfunctional," as Schulz put in the Orange Country Register, but also put them under enough strain to snap apart. Fame, it seems, was a "blessing and a curse," and as the Times-Standard says. Keeping their business in operation along with the show was "very trying and has put our relationship to the test." And so, Passante and Schulz separated out of the public eye during the hiatus of "Storage Wars."
It seems, though, that Passante couldn't stay away from "Storage Wars," and nor could Schulz. Season 13, Episode 1, which aired April 20, featured their return, but not as a couple. During the episode, they addressed any questions that fans might have. "I'm not with Jarrod anymore," Passante said on air, and Schulz chimed in later, "Just because me and Brandi aren't together anymore, doesn't mean we can't go to an auction — but separately," as People tells us. Later he joked to the auctioneer, "You know, if Brandi bids on it, I'll probably bid." For Passante's part, as Newsweek says, she's called their run-ins "not comfortable."