Dr. Conrad Murray: Whatever Happened To Michael Jackson's Physician?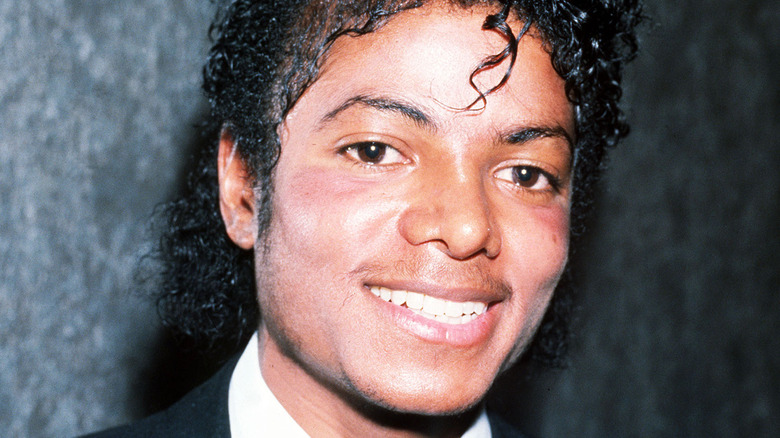 Dave Hogan/Getty Images
When the King of Pop, Michael Jackson, died suddenly in 2009, his body was discovered by his private physician, Dr. Conrad Murray. Having pleaded not guilty to charges of involuntary manslaughter, Murray went on trial for his superstar patient's death two years later. The Murray trial lasted six weeks and ended when the jury declared Murray guilty on all charges. The LA physician received the maximum sentence: four years in prison. From losing his license in the aftermath of the verdict to his thoughts on Jackson's controversial personal life, here's an update on where Michael Jackson's doctor, Conrad Murray, is today.
At the time that Murray found Jackson's body, he tried unsuccessfully to resuscitate the "Thriller" singer before finally declaring him dead, per ABC 17 News. Two days later, Murray was questioned by the Los Angeles authorities in relation to the case, and some months after that, Jackson's cause of death was declared to be a homicide, with high amounts of various pharmaceutical medications in his system. According to CNN, Murray had treated Jackson for insomnia and he'd reportedly prescribed Jackson three kinds of anti-anxiety medication: lorazepam, midazolam, and diazepam. Add to that, a dose of the Propofol anesthetic, diluted with lidocaine injected just hours before Jackson died.
Dr. Conrad Murray served only 2 years of his 4 year sentence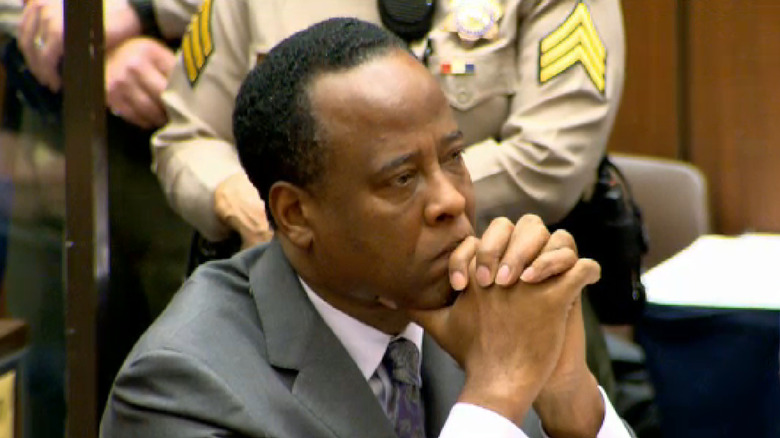 Pool/Getty Images
As reported by CNN, Dr. Conrad Murray would serve just two years of that four-year sentence. He was released early for good behavior. While incarcerated, Murray was separated from the general population for his own safety and was reportedly described by the Los Angeles County sheriff as an exemplary inmate. Also Per CNN, Conrad Murray maintained his innocence all throughout his prison sentence, at one point telling Anderson Cooper in an interview (via CNN), "My entire approach may not have been an orthodox approach, but my intentions were good."
Murray went on to explain that he had intended to wean Michael Jackson off the powerful medications he was on. Murray told Cooper, "I explained to Michael that this is an artificial way of considering sleep. It was basically sedation, minimal sedation." After completing his sentence, Murray, having had his medical license revoked, filed an appeal. An appellate court unanimously upheld the conviction, as USA Today explains. In their response, the court wrote, "[Murray's] callous disregard for Mr. Jackson's health and safety was shown throughout the trial from the manner in which he administered a number of dangerous drugs to Mr. Jackson without the appropriate medical equipment, precautions or personnel in place, and to the manner in which he left Mr. Jackson unattended."
Is Dr. Conrad Murray still a legal doctor?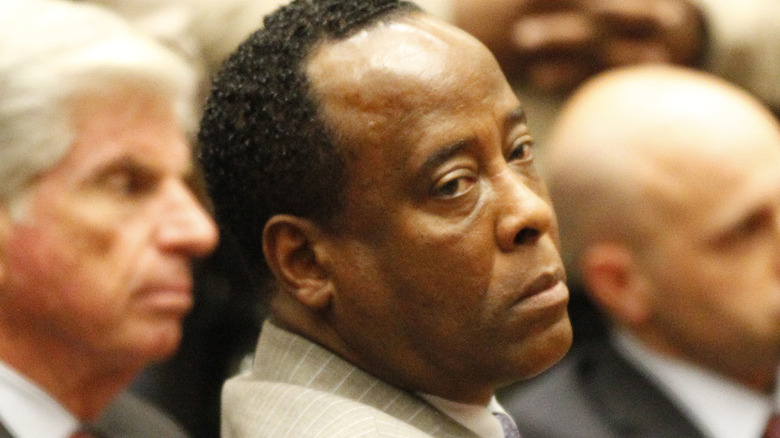 Pool/Getty Images
"Inside Edition" reported that despite losing his medical license, Dr. Conrad Murray continued visiting patients in the U.S. without charging money, acting only as a consultant. Without a license, he couldn't otherwise practice medicine. As of 2019, Murray lived in a luxury condo near Fort Lauderdale, Florida with his dog Sebastian. Born in Grenada, Murray had also offered medicine-related services in the Caribbean, based on a 2019 report from The Sun. There, Murray, a trained cardiologist reportedly worked to build a medical clinic focused on cardiovascular disease and other ailments. In 2016,  Murray published the memoir "This Is It!—The Secret Lives of Dr. Conrad Murray and Michael Jackson."
After his prison release, Murray tried to reinstate his medical license in California and two other states, according to CNN. Murray told "Inside Edition," "Everything I've amassed has been taken from me as a result of an unjust verdict. I am and I remain an innocent man." 
Murray went on to allege another of Jackson's healthcare providers, Dr. Arnold Klein, who died in 2015, was responsible for the singer's death after administering high doses of Demerol without Murray's knowledge. In retrospect, Murray also reconsidered that Jackson might be guilty of pedophilia. "I suffered a lot for Michael Jackson but I still consider him a friend. But he lied to me and had he not lied to me maybe we both might be alive today," Murray said (via The Sun).