Dr. Conrad Murray: Whatever Happened To Michael Jackson's Physician?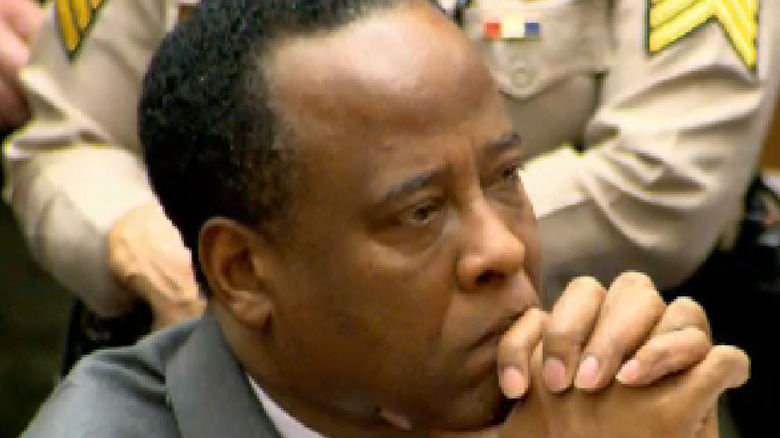 Pool/Getty Images
When the King of Pop, Michael Jackson, suddenly died on June 25, 2009, his body was discovered by his private physician, Dr. Conrad Murray. Per ABC 17 News, Murray unsuccessfully attempted to resuscitate his patient before Jackson was declared dead. Two days later, Murray was questioned by Los Angeles authorities in relation to Jackson's death, and just over two months later, Jackson's death was declared a homicide because of the enormous amount of drugs found in his system. According to CNN, Murray had been treating Jackson for insomnia and reported that he'd given Jackson three kinds of anti-anxiety medication (lorazepam, midazolam, and diazepam) hours before he stopped breathing as well as a dose of the anesthetic Propofol, diluted with lidocaine, shortly before he stopped breathing. 
Murray went to trial in September of 2011, pleading not guilty to charges of involuntary manslaughter. Six weeks later, the trial ended and Murray was declared guilty and received the maximum sentence of four years in jail. As reported by CNN, he served two years of his sentence, receiving an early release for good behavior. Murray was separated from the general population within the jail for his own safety and was reportedly described by the Los Angeles County sheriff as an "exemplary inmate."
Dr. Conrad Murray maintains his innocence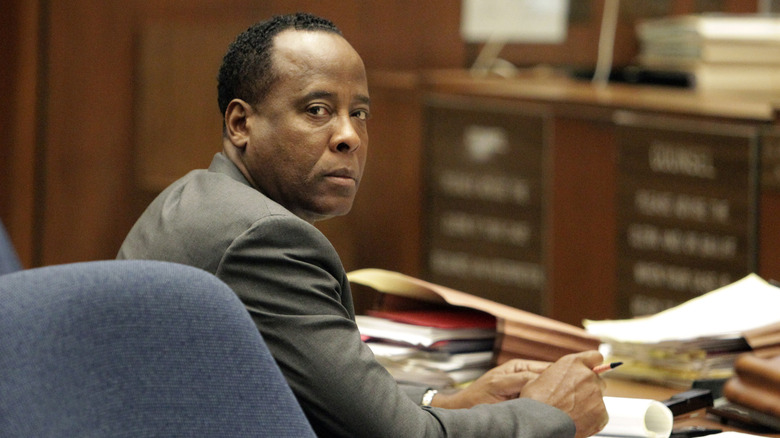 Pool/Getty Images
Per CNN, Conrad Murray remained impenitent throughout his time in jail, at one point telling Anderson Cooper during an interview "My entire approach may not have been an orthodox approach, but my intentions were good." He explained that he had wanted to wean Jackson off of the powerful sedative, telling Cooper "I explained to Michael that this is an artificial way of considering sleep. It was basically sedation, minimal sedation." After completing his sentence, Murray filed an appeal, but the appellate court unanimously held up his conviction, as reported by USA Today, writing his "callous disregard for Mr. Jackson's health and safety was shown throughout the trial from the manner in which he administered a number of dangerous drugs to Mr. Jackson without the appropriate medical equipment, precautions or personnel in place, and to the manner in which he left Mr. Jackson unattended." 
In 2016, he published the memoir "This Is It!—The Secret Lives of Dr. Conrad Murray and Michael Jackson," which the AV Club called "a morbidly fascinating train wreck." "Inside Edition" reported that despite losing his medical license, Murray continued visiting patients, not charging any money, and acting only as a consultant, as he can't legally prescribe medicine or practice medicine. He lives in a luxury condo near Fort Lauderdale, Florida with his dog Sebastian. He told "Inside Edition," "I've lost everything. Everything I've amassed has been taken from me as a result of an unjust verdict. I am and I remain an innocent man."