The Inspiration Behind Michael Jackson's Thriller Album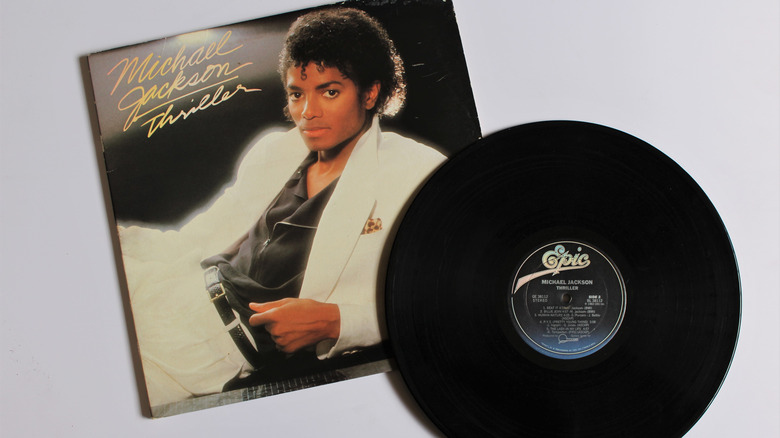 Shutterstock
Michael Jackson's 1982 album "Thriller" sold 66 million copies (per CNBC), won eight Grammy Awards, and gifted the world a dance that you can always do no matter how drunk you are. The album also contains some of Jackson's most enduring hit singles: "Billie Jean," "Beat It," "Wanna Be Startin' Somethin," and, of course, "Thriller" itself, are all on there, and all songs which have survived the test of time.
In many ways, "Thriller" is a miraculous album, not just because of its sheer success, but also because of the musical context from which it emerged, and the inspiration that Jackson latched on to that ensured his ambition to create the biggest smash hit possible might be fulfilled.
"What gave rise to 'Thriller' was pretty much disappointment and hurt," Jackson said in an interview with activist and minister Jesse Jackson in 2005 ... feelings that were about to be the catalysts for the biggest album of all time.
Thriller: a post-disco, Tchaikovsky-inspired masterpiece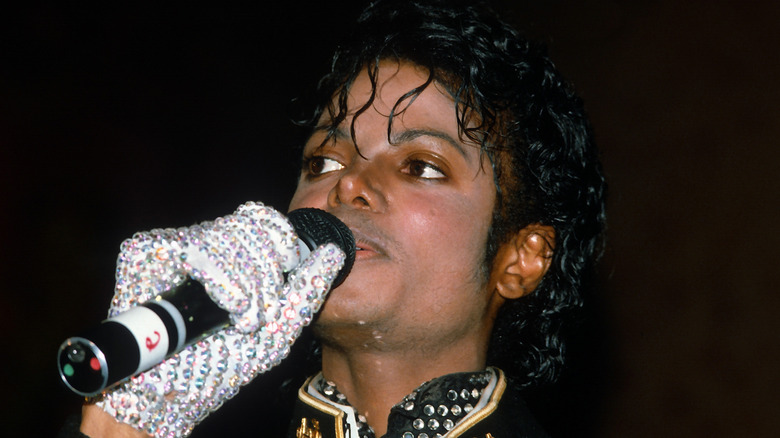 Yvonne Hemsey/Getty Images
In the early 1980s, Michael Jackson was riding high thanks to his 1979 hit album "Off The Wall," which had sold 10 million copies and established the former Jackson 5 frontman as a solo star in his own right. But Jackson was unhappy with where his disco-inspired solo material sat in the greater scheme of contemporary pop music.
"I used to see signs of graffiti saying "Disco Sucks" and "Disco is this" and "Disco is that" ... it was so popular, that society was turning against it," said Jackson to minister Jesse Jackson in 2005. As such, the singer decided to widen the sonic palette of his music and worked with producer Quincy Jones to incorporate a range of genres from rock to funk that would see the release survive the anti-disco backlash. And in terms of the quality of the songwriting that Jackson was striving for, his inspiration came from an unexpected source: a 19th-century Russian composer. Jackson told Ebony: 
"it was Tchaikovsky that influenced me the most ... like Nutcracker Suite, every song is a killer ... people used to do an album where you´d get one good song, and the rest were like B-sides. They´d call them 'album songs' ... and I would say to myself, 'Why can't every one be a hit song? Why can´t every song be so great that people would want to buy it if you could release it as a single?' So I always tried to strive for that. That was my purpose for the next album ... I worked hard for it."