How Arnel Pineda Had To Be Forced Onto Stage For His First Journey Show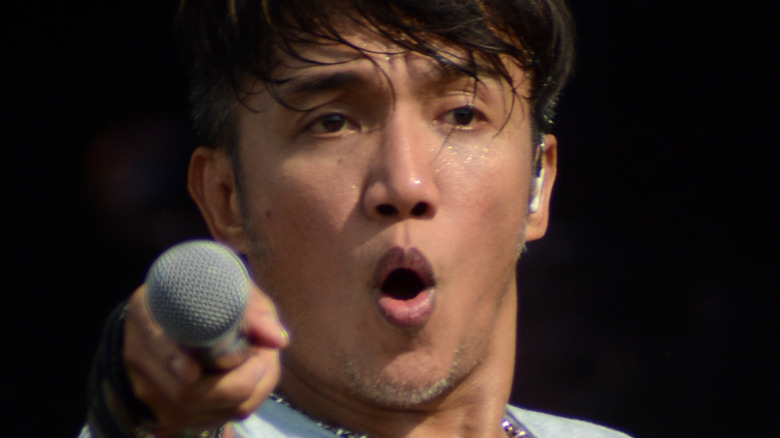 Shutterstock
In 2007, Filipino rock singer Arnel Pineda was playing clubs in major cities in the Philippines with his band called The Zoo. Some of the songs they played were covers of the classic rock band Journey. Little did he know that one of the people viewing the videos of their shows that their super fan Noel Gomez posted to YouTube was none other than original Journey guitarist Neal Schon. According to Pineda's biography on his official website, when Schon emailed Gomez saying he was interested in speaking with Pineda, the singer didn't believe it. "Bud, ignore that," he told Gomez. "I have been in the music industry long enough; getting similar offers that turn out to be bogus or nothing."
But it wasn't bogus, nor was it nothing. It really was an original member of one of his favorite bands offering him a chance to audition. So he flew to the United States for an arduous week of auditions, and by the end of the year, Arnel Pineda had joined Journey as its new lead singer. But although he had realized one of his wildest childhood dreams, he still had one thing to do: actually sing. And on the night of their very first show together, that almost didn't happen.
Arnel Pineda felt 'blessed' after his new bandmates forced him out on stage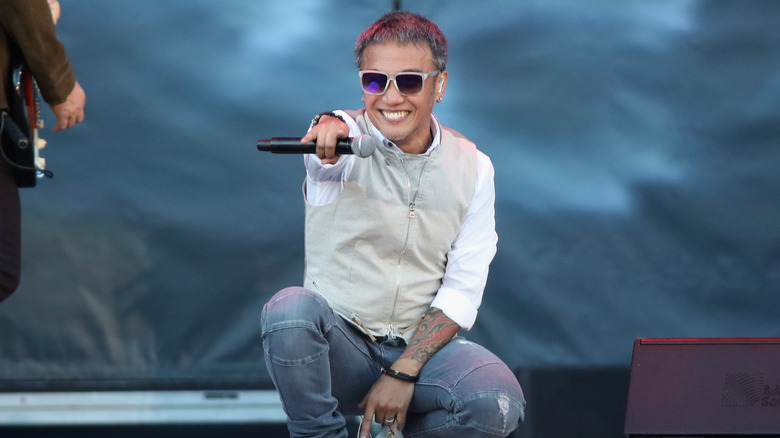 Kevin Kane/Getty Images
Pineda's first gig with his new bandmates was in Chile in February 2008. But according to Ultimate Classic Rock, if it had been up to him, he'd never have gone on stage. "I was trying to back out five minutes before," he said. "I was like, 'Neal, I cannot do this. This is not built for me.' They were like, 'No. It's too late. Get out there and do it.'" So he did, and he was a huge success. Fans loved him and critics noted how similarly he sounded to the band's original singer, Steve Perry.
They didn't have to goad Pineda onto the stage at the next gig. He quickly got comfortable singing to sold-out arenas. He now sings for crowds of 30,000 people, rather than half-filled nightclubs. But even years later, the gig felt like a dream to him. "It doesn't get old to me," he said. "It's still so surreal and bizarre." His journey with the band now spans more than 13 years and shows no sign of slowing down anytime soon. He said he feels "blessed" to have been given the opportunity to sing with Journey. "The band keeps changing my life in ways nobody would ever guess would happen."