Why Journey's Steve Perry Isn't In The Spotlight Anymore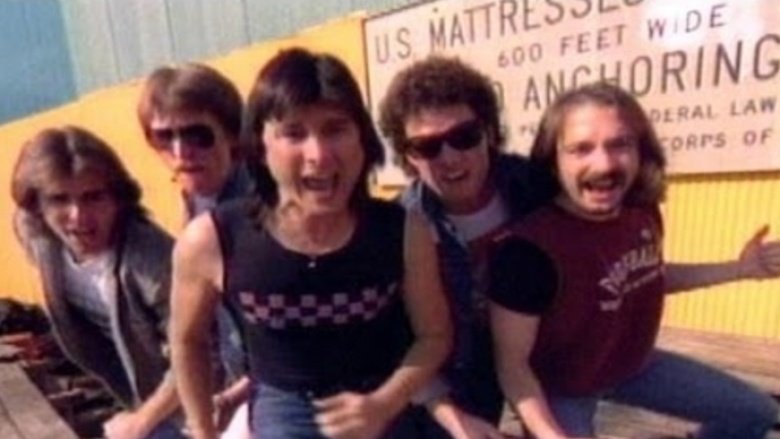 The second you clicked on this article's title, you probably started humming a Journey song. Don't worry, it's natural. The arena rock megahit machine is beloved by basically everybody, even if they don't know it yet. (If they had put any Journey songs on the Golden Record — you know, the one that got launched into space — aliens would probably already be here asking for autographs.) 
What does any great band need desperately? That's right, rhythm. And also a lead singer. A huge part of Journey's success was lead singer Steve Perry, but he's been mostly MIA since about the end of the '80s. And he's not just a ghost in the music world — he's rarely seen in public, either. Why is this? What would lead a top-notch lead singer like Perry to disappear from the spotlight for several decades? Here's why you don't hear from Steve Perry much anymore.
Journey takes a hiatus at the height of their popularity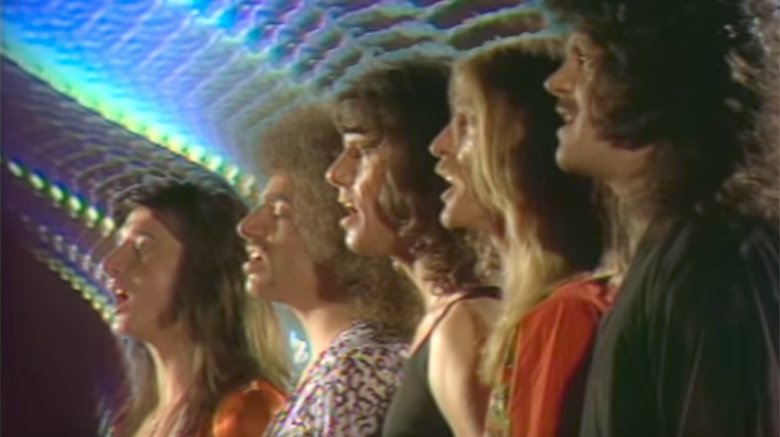 Journey was inescapable for a while. They toured constantly, released a new album every year, and even have the distinction of being the first band to have a video game based off of them. Not that it was any good, but name one game based around a rock star that unironically was. You can't.
After several years of stadium tours, the band took a much needed break. Perry's 1984 solo album, Street Talk, included hits like "Oh Sherrie" and "Foolish Heart," but those were his only solo hits for a decade. In fact, what started as a quick breather from one band eventually became a long-term hiatus from music, period. According to an interview with GQ, Perry said he left Journey in 1988, after the last date of the supporting tour for the album Raised On The Radio, an album whose recording sessions were strained by Perry's intermittent attendance, due to his mother's failing health and eventual death. That and, he was already mentally done with the band.
Perry recorded, and then later shelved, a solo album in 1988, and then, aside from a somewhat-successful 1994 solo shot called For The Love Of Strange Medicine, that was the end of the Steve Perry story for nearly ten years.
The false-start reunion of 1998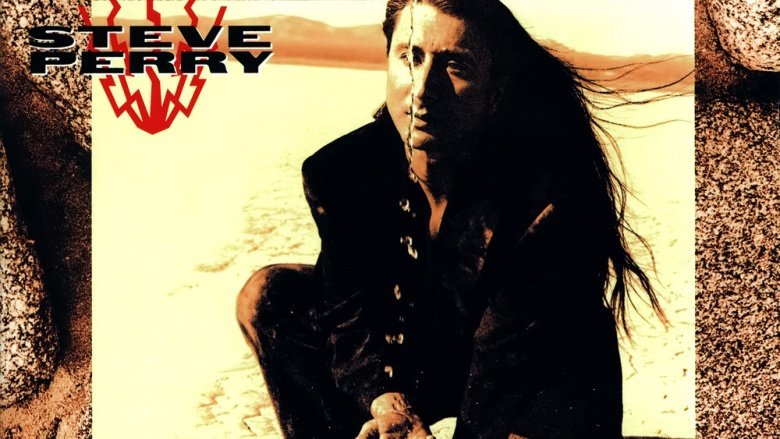 The Strange Medicine album attracted enough attention, that arrangements were made for a Journey reunion. The band got together in 1996 and recorded the album Trial By Fire, which did well, but before they could support it with a tour, Perry suffered a broken hip that left him unable to perform. Without Perry, there was no tour, and with no tour, the album quickly faded from the charts. Perry would put off getting hip surgery until 1998, but by then the rest of the band, likely frustrated by his lack of drive to get out there and work, had moved on. Perry even received a phone call from the rest of the band, advising him to "go out and do whatever you want, but do not call it Journey."
"That fractured the stone for me; that breaks it," Perry later told music journalist Mitch Lafon. "I was given an ultimatum, and I don't respond well to ultimatums."
Their VH-1's Behind The Music hurt a lot
In 2001, members of the band were interviewed for VH-1's Behind The Music, not long after releasing a modest album with a new, not-Perry lead singer. The show focused on a lot of the band's internal feuds, and re-opened a lot of wounds. What particularly increased the tension was Perry's describing himself as an outsider in the group. From the perspective of the other members, he was actually quite commandeering, so the outsider thing both hurt and made no sense to them.
The last few minutes of the special focused on the rest of the band's response to his insistence that he "never felt part of the band." After showing a montage of confused reactions from other members, longtime manager Herbie Herbert retorted, "that's like the Pope saying he never really felt Catholic." Lovin', touchin', catfightin', apparently.
Journey permanently replaces Steve Perry ... with a guy who sounds exactly like Steve Perry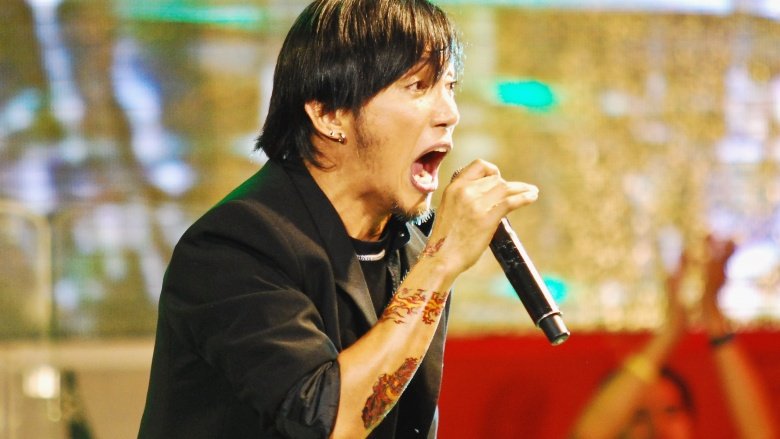 Journey's new vocalist, Steve Augeri, was struggling to provide the vocal chops needed to truly take Perry's place. The band was even being accused of employing pre-recorded vocals in live performances to compensate, which might be the least rock-and-roll thing this side of a pan flute. They needed somebody more solid and, since they clearly didn't care to call Perry back up, they needed to come as close as possible.
Miraculously, a random late-night YouTube search revealed the talents of Filipino singer Arnel Pineda. Living in poverty and paying his dues (and bills) in classic rock cover bands in Manila, Pineda sounded almost exactly like Perry, and so the band immediately tracked him down and hired him. Pineda, for his part, has been humble about the job, saying he never expected to catch the attention of one of his favorite bands, whose vocals he so faithfully replicated. Plus, while he hasn't actually met Steve Perry, he insists that if he ever does, he'd be in line for an autograph like any other fan.
Perry lost his girlfriend to cancer, and had a cancer scare himself
In a blog post in 2013, Steve Perry opened up a heartbreaking recollection of the previous couple years, and it didn't have much to do with music. He had met a woman named Kellie Nash, who was a former cancer patient. After a few email exchanges, the two finally met and fell for each other instantly. They dated for a year-and-a-half, but then Nash's cancer came back stronger than ever, ultimately claiming her life.
Perry also himself experienced a cancer scare in 2013, taking on surgery to remove melanoma skin cancer. Both experiences have left him a more pensive, reflective man, which doesn't always jive with the wild rockstar life.
He's afraid his voice might be too out-of-shape for Journey songs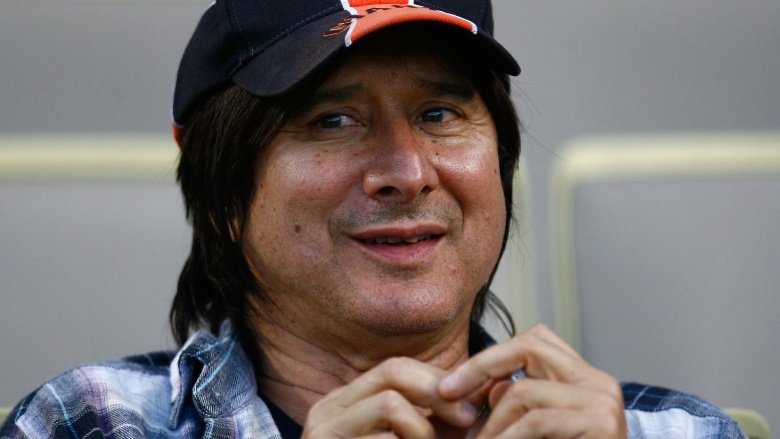 The past few years have seen Perry occasionally poking his head out from his self-imposed hermitage, but nothing indicative of a full comeback. He's sung at a few major league baseball games and made guest appearances with other bands at their live shows, but made no solid plans to move forward in his own career. What gives?
He's expressed a few times in interviews that he's worried about being propelled into the realm of involuntary self-parody, attempting to return to glory this late in the game. He's also raised concerns that, after so long without practice, his voice may not even be capable of pulling off the soaring high notes of the older tracks. He always makes sure to drop a caveat that anything is possible, but as the now-decades move on, it seems less and less likely.
He's made peace with his legacy in the band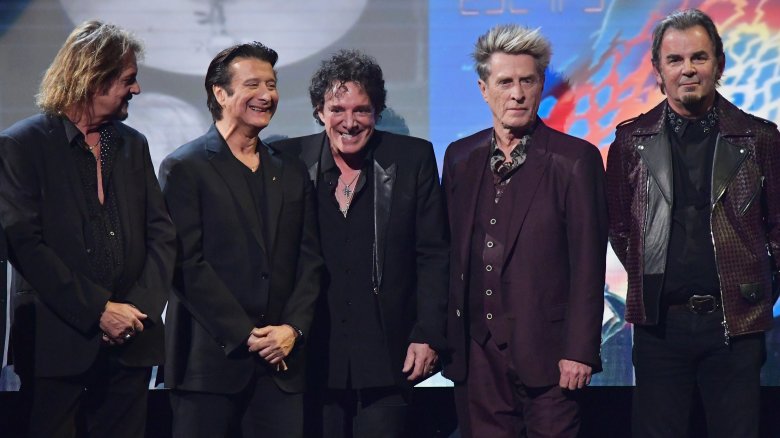 Journey was inducted into the Rock & Roll Hall of Fame in April 2017, and although he did not perform with the band during the show, Perry appeared with them onstage to accept the honor. Each band member got a turn to speak and when Perry stepped to the mic, his words were as much of a surprise as they were a relief to fans who've long waited for the band's beef to be squashed.
Perry went down the line, thanking each member of the band individually before saying, "All right, guys, I thank you so much for all the music we've written and recorded together. It will be forever in my heart," according to Rolling Stone. Perry singled out Neal Schon's guitar-playing as the standout element of the band's musical prowess that initially attracted him to them, and he even said "I love you" to Arnel Pineda, who he said "sings his heart out every night."
That's a pretty far cry from his seemingly bitter remarks during the VH-1 Behind The Music, not to mention a clear reconciliation with the two men with whom the public has (possibly unfairly) accused him of snubbing.
Perry ended his remarks by thanking Journey's fans. "And from my heart, I must tell you, I have been gone a long time, I understand that. But I want you to know, you've never not been in my heart. I want you to know that. And I love each and everyone of you," he said. If you're going to break your silence after a long hiatus, this is how you do it.
He's been quietly working on a new album
In the afterglow of the feel-good Rock and Roll Hall of Fame induction, Perry did a rare interview with ABC Radio, during which he revealed he's been working on a new album. The "Don't Stop Believin'" singer said that the heartbreak over his girlfriend's death had inspired him to write new music, and that he's actually been recording for about a year already.
"Basically the record is an emotional expression, and a reason to make one," Perry said, adding, "It's been a real cathartic experience going back to that emotional place that I thought I would never go back to. And we really have been doing our very best to capture what I think are some timeless songs."
As of this writing, Perry has yet to release the album, or even talk about it again. However, if the above video, featuring some dude randomly standing in a bush, is to be believed, Perry's album is "finished, in the can and in the process remastering, or sort of putting together all the loose ends and making everything fit together nicely." Yep, that sounds 100 percent official right there.