Who Has The Most Wimbledon Titles In Women's Singles History?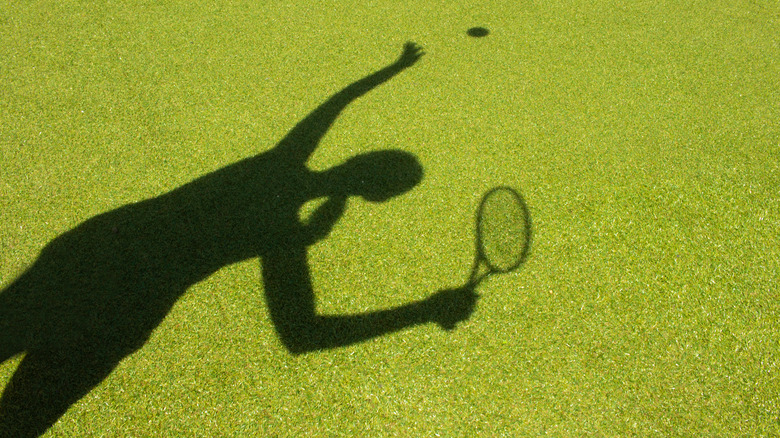 Shutterstock
There is no doubt that the late 2010s and early 2020s have been a golden age for women's professional tennis. The Williams sisters, Venus and Serena, have changed the conversation about women in sport, particularly when it comes to women of color in tennis. Similarly, Japanese tennis player Naomi Osaka made headlines in 2021 for steadfastly refusing to do post-game press conferences, and in the process setting a precedent for a female athlete taking ownership of her own career despite immense pressure from the sport, as Tennis World reported.
Meanwhile, Wimbledon has made household names out of female tennis players for generations. Billie Jean King, Chris Evert, and Steffi Graf, among others, have seen their careers solidified by winning performances at the English Grand Slam tournament.
So who has won the most women's Wimbledon singles championships? It's not anyone named King, Evert, Graf, or Williams. Rather, that honor goes to another woman who dominated women's tennis in her day.
Martina Navratilova holds the record with nine Wimbledon championships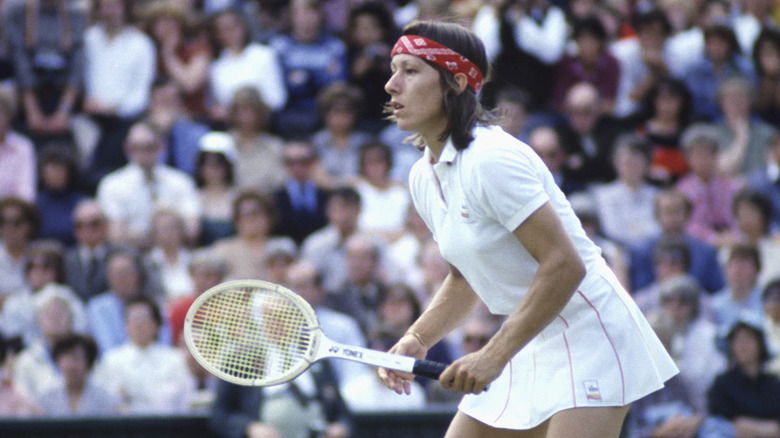 Hulton Deutsch/Getty Images
According to Radio Times, Czech tennis star Martina Navratilova holds the record for the most women's singles Wimbledon titles. Specifically, she's taken home that title nine times. Even more impressive, she racked up her nine titles over the course of 13 tournaments, between 1978 and 1990. Her first came with the defeat of Chris Evert during the Carter administration; her last was against Zina Garrison. She also came close to winning a 10th title in 1994, coming in second place to Spain's Conchita Martinez.
Two other women have come close to matching Navratilova's record. Graf won seven such titles, but inasmuch as she has been retired for decades, she's unlikely to beat Martina's record. Similarly, Serena Williams has also won seven Wimbledon women's singles titles; in order to tie Martina, she'd have to win the title two more times, and win it three more times to take her record. Serena is 39 but has no immediate plans to retire, according to Bleacher Report.