Here's Why Elton John Can't Stand Bob Dylan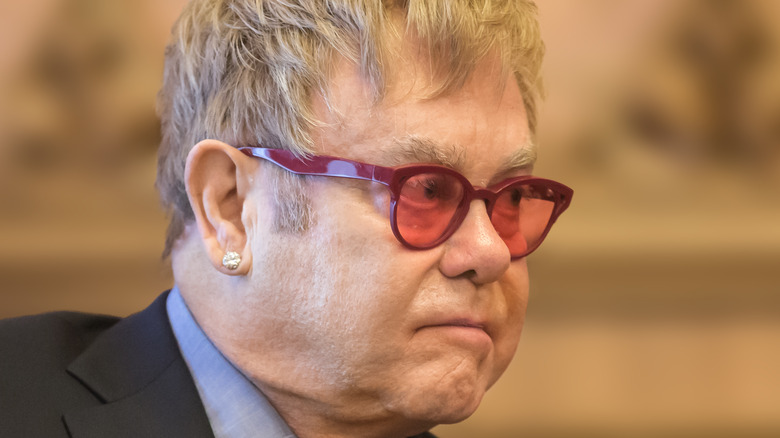 Shutterstock
Pop icon Elton John has been there, done that, and probably bitterly regretted a fair amount of it. Along the way, of course, the piano maestro has encountered a dizzying range of fellow A-listers and has locked horns with many of them. Well-publicized feuds have punctuated his career, with Keith Richards being just one fellow high-profile musician with whom John has taken issue. Interestingly, Bob Dylan has also been a target of the star's ire.
The reason why makes for a fascinating anecdote: It's a matter of Dylan's drab fashion sense. Needless to say, there are few people whose fashion sense wouldn't look drab next to the ever-ostentatious Elton John, but the "Mr. Tambourine Man" crooner's lack of style landed him in real trouble during one of John's infamous parties.
As Far Out Magazine explains, in his candid autobiography, "Me," John shares the story of one particular night of excess in the late 80s. "I held a ... party in LA, and invited everyone I knew," he wrote. The guest list being as predictably high-profile as it was, Bob Dylan was in attendance, not that his equally legendary host was in any fit state to notice. By his own admission, it wasn't long before John found himself "flying, absolutely out of my mind."
Falling short of Elton John's dress code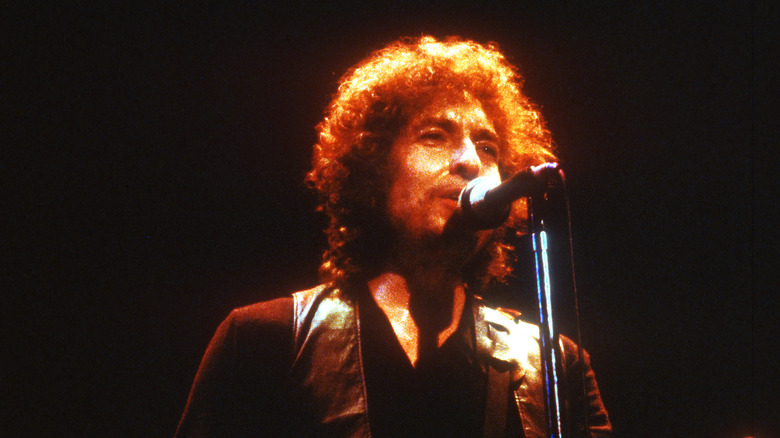 Larry Hulst/Getty Images
Much the worse for wear, he noticed "a scruffy-looking guy [he] didn't recognize" availing himself of the refreshments, bustled over, and berated the man he assumed was a staff member, his gardener. Presumably, this was a party for the rich and famous to enjoy, and the staff to clean up afterward (nothing changes). An actual member of John's entourage stepped in and explained to him that this was the shabby Bob Dylan, not the man who cares for John's voluminous yard.
John tried to hurry Dylan into the house to give him some of his own fabulous clothes by way of apology, but the slighted singer was horrified by the concept of an Elton John makeover. John writes that his companion's shocked face "suggested he was trying hard to think of something he wanted to do less than get dressed up like Elton John, and drawing a blank."
Fortunately, it seems that Dylan was amused by the whole affair, and this wasn't the end of their relationship. John has stated that Dylan was an inspiration to him, and told The Sun (per Bang Showbiz), "I love Bob, I love him. He marches to his own tune." "Bob's" fashion sense does offend his sensibilities, though, it seems.