Elton John Can't Stand Keith Richards. Here's Why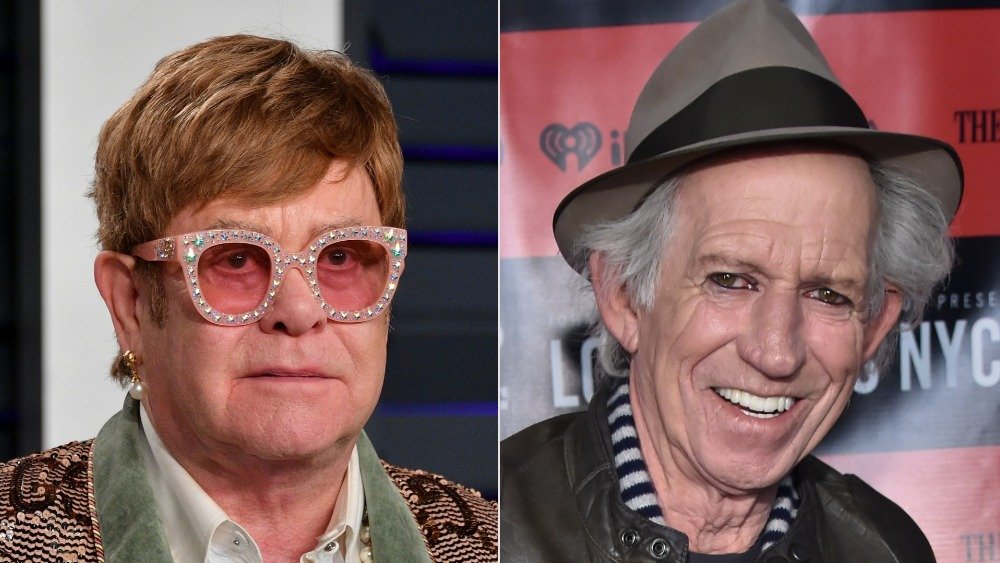 Sir Elton John is one of the absolute titans of the entertainment industry. He started working in the music scene in the 1960s, and despite the many tragic periods in his life, he's still going strong. Even if you're not particularly fond of John's brand of music, the man is such an integral cog in the last few decades' pop culture machine that you could probably whistle more than a few of his tunes. He is, you see, an absolutely prolific hitmaker, and his status as one of the best-selling artists of all time means that he has sold more albums than, say, the Rolling Stones.
Speaking of John and the Rolling Stones, it's no secret that the Rocket Man has been known to make nasty remarks about several of his music industry colleagues over the years. One of his more frequent targets seems to be the Stones' legendary guitarist, Keith Richards, who has a reputation as something of a firebrand himself. Why can't Elton John stand Richards, and does the guitar hero respond in kind? Let's find out!
Elton John and Keith Richards have been throwing shade at each other for years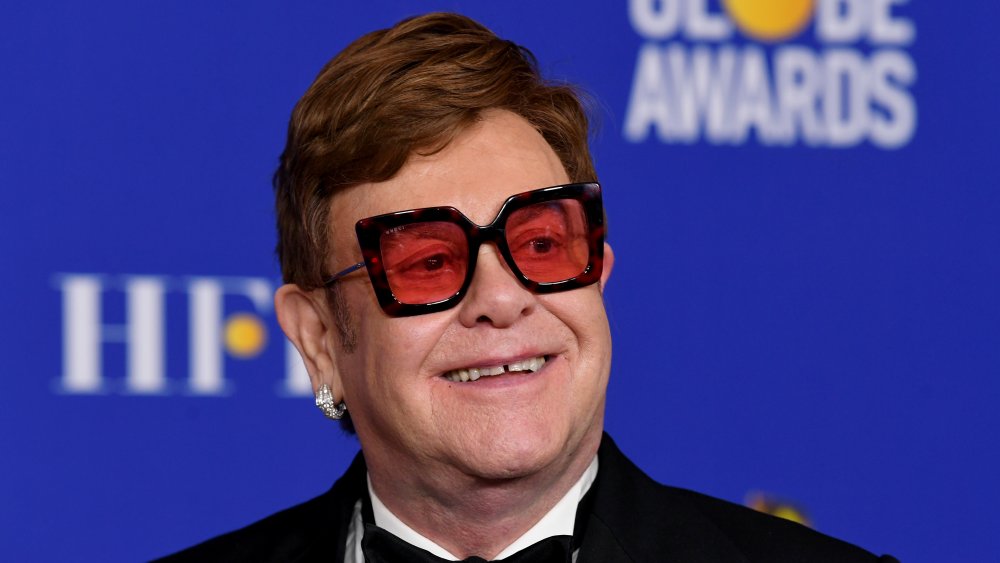 Kevin Winter/Getty Images
The bad blood between Sir Elton John and Keith Richards is mutual, and has been going on for quite a while. As Jordan Runtagh of Rolling Stone tells us, their beef might have started in 1975, when John's intended guest spot at a Stones concert ended up lasting a whopping 10 songs, as he reportedly "outstayed his welcome." 
The verbal barbs between the men have been going on since at least 1988. Richards fired the first shot when he called John a "lovely bloke, but posing." By the late 1990s, he was in full fighting mode, calling John's Marilyn Monroe tribute "Candle in the Wind" and its 1997 rewrite in Princess Diana's memory as "Songs for Dead Blondes." Richards didn't stop there, either: "I'd find it difficult to ride on the back of something like that myself, but Reg is showbiz," he blasted, using John's birth name. Later, he also criticized John's grandiose performance style.
John soon fired back: "It would be awful to be like Keith Richards. He's pathetic, poor thing. It's like a monkey with arthritis, trying to go onstage and look young. I have great respect for the Stones but they would have been better if they had thrown Keith out 15 years ago." In 2011, he also criticized Richards' autobiography, Life. Though they have been easier on each other in recent years, with a history like this they'll probably never be best friends.