This Is How Charlie Watts Really Felt About David Bowie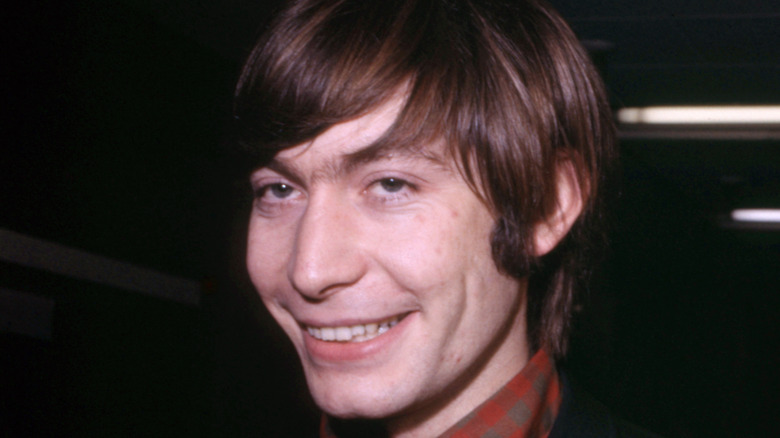 Icon And Image/Getty Images
Charlie Watts was the drummer and anchor behind the Rolling Stones for more than 50 years. While the scandal-soaked antics of his more colorful bandmates Mick Jagger and Keith Richards led Britain's Daily Mirror newspaper to describe the group as a collection of "marriage break-ups, addiction, arrests, and furious bust-ups," Watts was the quiet member who often kept the band in check. Although he did have a short-lived struggle with drugs and alcohol, the quiet, well-dressed Watts was different from his bandmates. His deadpan expression while playing tunes like Jumpin' Jack Flash, Honky Tonk Women, or Brown Sugar onstage was a counterbalance to the live energy of Jagger and the chemistry between Richards and Ronnie Wood.
However, Watts, who lived with Shirley Shepherd, his wife of more than 50 years, on a farm in the remote Devon countryside in Southwest England, raised a few eyebrows when he made some prickly comments about "Fame" rocker David Bowie. In a 2018 interview with the Guardian, more than two years after Bowie's death, Watts questioned exactly where Bowie stood among music legends and admitted a certain level of bewilderment. "I thought people would have been very sad obviously, and he was a lovely guy and he wrote a couple of good songs," Watts told the Guardian. "But for me, he wasn't this musical genius."
The Rolling Stones were split on David Bowie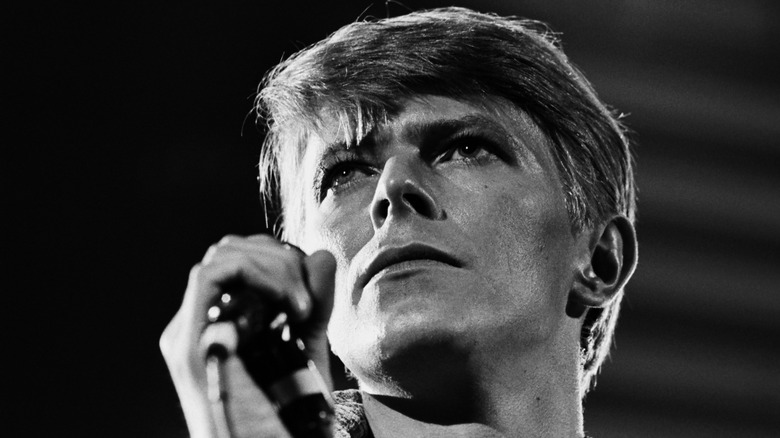 George Rose/Getty Images
Watts wasn't the only one in the Rolling Stones who had a definitive opinion about David Bowie. Keith Richards said in a 2008 interview that Bowie's "Changes" is the only song that's memorable and that his catalog is all show and no substance. "It's all pose. It's all f****** posing. It's nothing to do with music," Richards told Uncut magazine. "He knows it too."
However, Mick Jagger had a close friendship with Bowie that lasted more than 40 years, starting in London and continuing to New York and Los Angeles. After the man behind Ziggy Stardust died in 2016, Jagger noted the tremendous influence they had on one another. "When he would see me, he'd give me a hug, and I could feel him going up behind the collar of my shirt to see what I was wearing," Jagger told Rolling Stone. "He used to copy me sometimes, but he'd be very honest about it ... I didn't mind sharing things with him, because he would share so much with me — it was a two-way street."
Watts fell right between the two. But he had a healthy dose of self-awareness, as well. In that same Guardian interview, he said he wouldn't mind calling it quits. "I love playing the drums and I love playing with Mick and Keith and Ronnie, I don't know about the rest of it," Watts said. "It wouldn't bother me if the Rolling Stones said that's it ... enough."