The Real Reason The Pixies Broke Up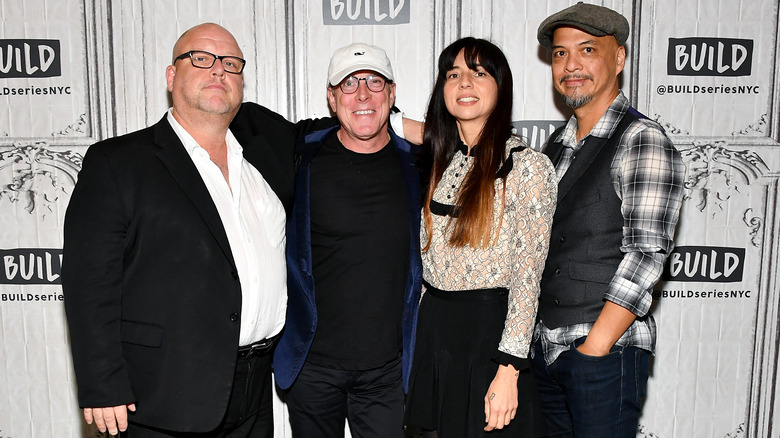 Dia Dipasupil/Getty Images
Most music fans may have been first exposed to the Pixies through "Fight Club," which memorably featured their song "Where is My Mind" in the soundtrack, or maybe through "500 Days of Summer," where protagonist Tom Hansen (Joseph Gordon-Levitt) sung the song in a karaoke bar. But if you grew up in the late '80s and early '90s (or are simply a fan of rock music from that era), you're probably well aware of their status as an act that influenced many young bands that followed in their footsteps, not the least of these being Nirvana, whose late frontman, Kurt Cobain, was very open about his love for the band. Heck, he even wrote "Smells Like Teen Spirit" in an attempt to replicate their "soft and quiet and then loud and hard" dynamic.
While the Pixies sat out most of the alternative boom period in the '90s, they remain active to this day, with original members Black Francis (aka Frank Black as a solo artist, born Charles Thompson IV), Joey Santiago, and David Lovering now joined by former A Perfect Circle bassist Paz Lenchantin. It's great that they got back together and have, in fact, released three full-length albums since reuniting. But what motivated them to break up in 1993, right around the time alternative rock was finally taking off?
The Pixies didn't have the luxury to take time off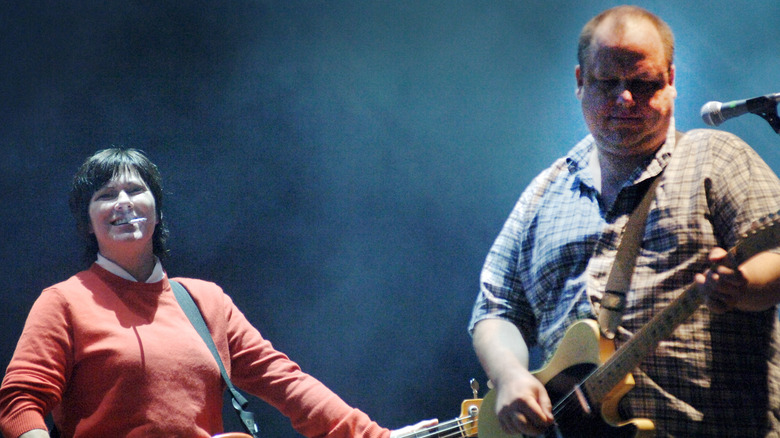 Gie Knaeps/Getty Images
As noted by Time, the Pixies' 1993 disbandment came as a shock to fans, but even more so to Black Francis' bandmates, as he announced on BBC radio that the group was no more without telling the other Pixies about his decision. The singer-guitarist didn't elaborate either on his reasons, but in a 2016 interview with Q (via NME), Francis opened up about the factors that led to the band's breakup, as well as his acrimonious relationship at the time with original bassist Kim Deal, who co-wrote and sang lead vocals on the group's very first single, "Gigantic."
According to Francis, he and Deal "just didn't get along well" in the lead-up to the Pixies' disbandment, and she had reached a point where she was more comfortable calling the shots in her then-recently formed band, the Breeders. "It must have been hard for her to be in a band where some other guy was always pulling at the reins," Francis continued, adding that the Pixies would have likely stuck it out if the "people around us who were older" — presumably record executives — allowed them to take some time off. "We would have survived if we could have just stopped the train and taken a f***ing vacation," the singer-guitarist said.
The Pixies did reunite in 2004 with the entire classic lineup returning, but Kim Deal eventually quit the band in 2013. Francis told Magnet Magazine a year later that she was likely "very stressed ... or unhappy" with their lack of progress in the recording studio.