Here's How Old Kurt Cobain Was When He Wrote Smells Like Teen Spirit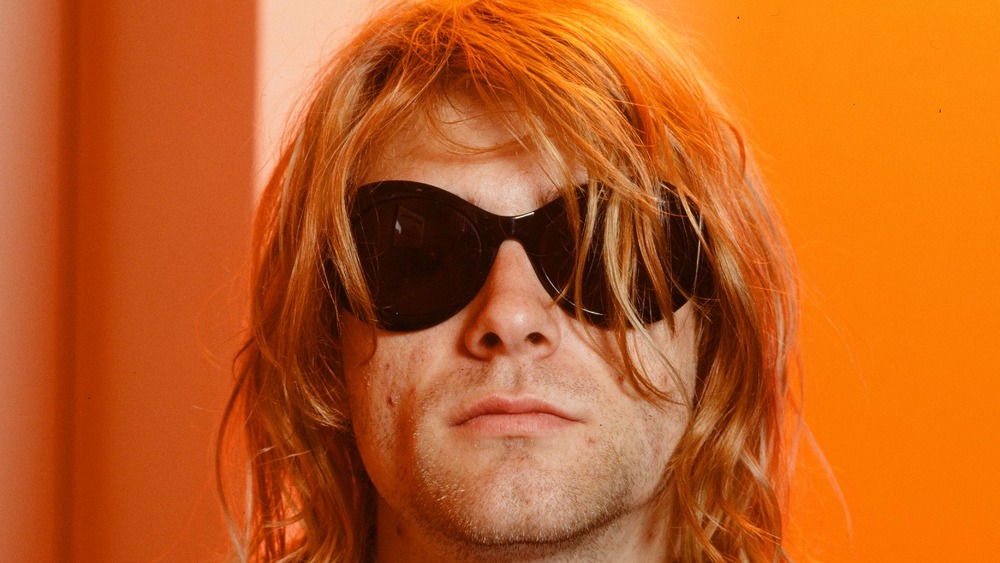 Koh Hasebe/shinko Music/Getty Images
Rock stars often do their most well-known and influential work at very young ages, and Kurt Cobain was no different. In a January 19914 Rolling Stone interview, when asked about "Smells Like Teen Spirit," Cobain explained, "I was trying to write the ultimate pop song. I was basically trying to rip off the Pixies. I have to admit it." He went on to credit the Pixies with inspiring his band Nirvana's entire sound: "We used their sense of dynamics, being soft and quiet and then loud and hard." 
Despite containing what Cobain referred to as a "clichéd riff" that bassist Krist Novoselic called "ridiculous," the song went on to be not only a surprise hit but, per NPR, "[a]n anthem...for a generation that didn't want one." The band performed the song for the first time on April 17, 1991 at the O.K. Hotel in (where else?) Seattle, Washington. (There's a video available on YouTube.) Nine months later, they performed it on Saturday Night Live (which is also available on YouTube). The song was released September 10, 1991 as the lead single off Nirvana's second album and major label debut, Nevermind. Per Billboard, it went to number six on the Billboard Top 100 and remained the band's biggest hit. In December of 2019, NPR reported that the iconic video featuring the band playing for a wild crowd in a high school gym had officially been streamed over one billion times on YouTube.
The song doesn't contain the lyrics "smells like Teen Spirit," so where did the title come from?
Did Kurt Cobain smell like Teen Spirit?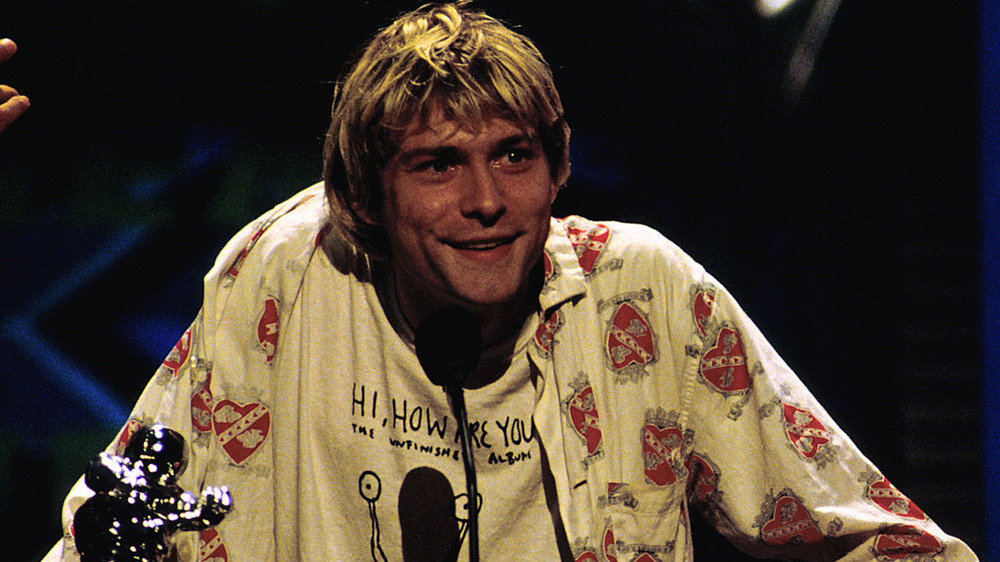 Frank Micelotta Archive/Getty Images
According to the 1993 book Come As You Are: The Story of Nirvana by Michael Azerrad, it was the result of a night Kurt Cobain spent with his friend, songwriter and Bikini Kill frontwoman Kathleen Hanna. 
Cobain and Hanna were drinking, "and then went on a graffiti spree, spray painting Olympia [Washington] with 'revolutionary' and feminist slogans." They returned to Cobain's apartment and "continued talking about teen revolution and writing graffiti on Kurt's walls." One of Hanna's lines of graffiti read "Kurt smells like Teen Spirit," apparently a reference to the late '80s deodorant from Mennen that was "aimed at teen girls," as reported by InStyle. In 2016, Hanna told Double J, "He didn't know it was a deodorant ... He just liked the ring of it. Smell Like Teen Spirit. But he also just had a good knack for picking out interesting phrases." Indeed, Come As You Are quotes Cobain: "I took that as a compliment. I thought it was a reaction to the conversation we were having but it really meant I smelled like deodorant."
As Biography reports, Cobain was born on February 20, 1967. If he wrote "Smells Like Teen Spirit" shortly before it was performed for the first time in 1991, he was 23 or 24 years old. Cobain died of a self-inflicted gunshot wound on April 5, 1994.
(If you or anyone you know is having suicidal thoughts, please call the National Suicide Prevention Lifeline​ at​ 1-800-273-TALK (8255)​.)