Here's What Would Happen If Prince Charles Died Before The Queen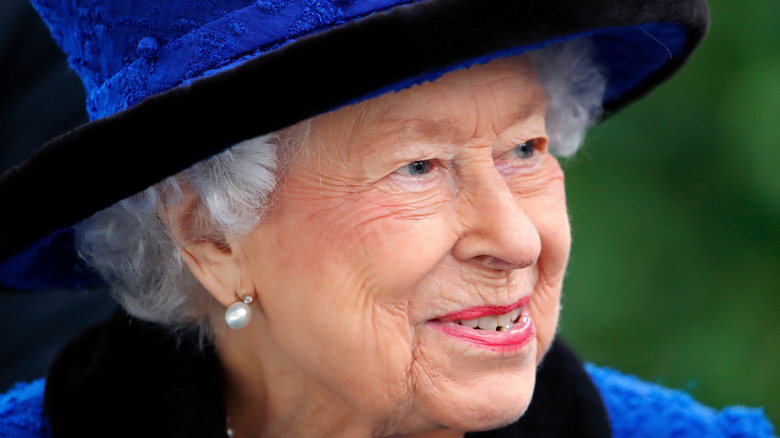 Max Mumby/indigo/Getty Images
The Queen of England has spent more than 70 years as the leading royal. After the death of her father, King George VI, she ascended the throne on February 6, 1952, although she was still traveling in Kenya; Queen Elizabeth II was the first person in some 200 years to become Sovereign while in a foreign land (via the Royal Family). Her 81-year-old grandmother, Queen Mary, also achieved a first that day: watching her grandchild become Queen — something no royal grandparent had ever seen until that moment. Unfortunately, she died before the Queen received her official crowning on June 2, 1953, in Westminster Abbey.
When her father died, Queen Elizabeth had already assumed some of his duties; King George had a history of health problems when he passed away at age 56, according to TIME.  By then, she had already married Prince Philip, the Duke of Edinburgh, in 1947. Together, they built a family of four children (Charles, Anne, Andrew, and Edward), eight grandchildren, and 12 great-grandchildren, reported the BBC. 
While Queen Elizabeth has reigned longer than any other monarch in British history, eventually, one of her children will inherit the throne. Prince Charles is first in the line of succession. As the heir apparent, he currently helps Queen Elizabeth fulfill her duties, and he should die before the Queen does, another royal relative would succeed him.
A possible future king: Prince William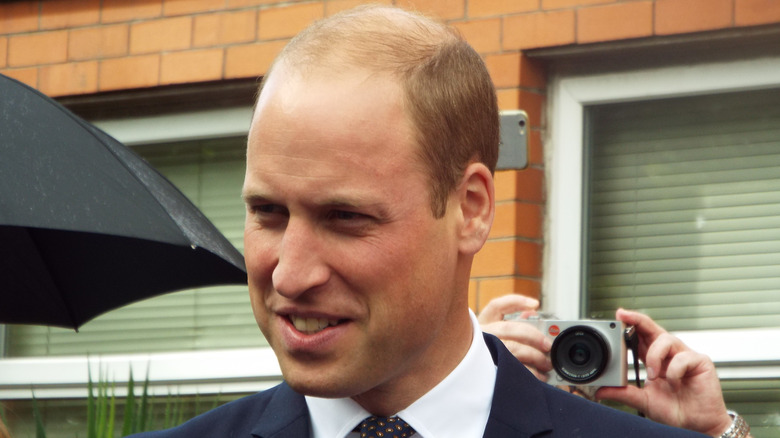 simon123/Shutterstock
The second in line to lead the British monarchy is Prince William, Duke of Cambridge, said the BBC. The son of the Prince of Wales married Lady Diana Spencer, who then became a princess in July 1981. The couple had two sons, William and Harry. Princess Diana and Prince Charles later dissolved their marriage in 1996, and the next year, the princess died in a car accident while in Paris.
Prince William was 15 at the time of his mother's death. He'd later marry Kate Middleton, a classmate of his at St. Andrews University, in 2011. They have three children together — George was born in 2013, Charlotte in 2015, and Louis in 2018. The prince prepared for his future role by becoming a Counsellor of State — a role that has him performing official functions when the Queen is unavailable — when he turned 21. Next in line for the throne are the couple's three children, Prince George, then Princess Charlotte, and Prince Louis.
Like everything else in the royal family, all ceremonies are fastidiously planned. In fact, both the Queen and Prince Charles' funerals are already probably under discussion, according to Showbiz CheatSheet. Upon death, a few things might happen — a moment of silence, all English comedy shows will disappear from TV until mourning is completed, and their bodies will lie in state for several days until the funeral.