The Shocking True Story Of Prince Charles' Birth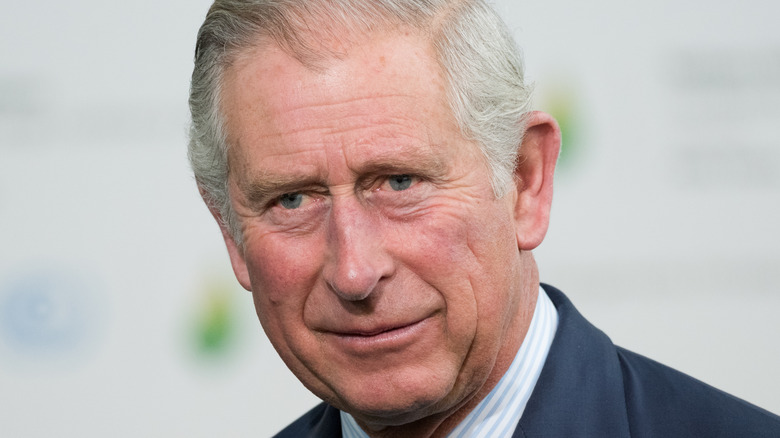 Shutterstock
On the night of November 14, 1948, Prince Charles was born to Princess Elizabeth and Prince Philip. Princess Elizabeth was 22 years old at the time of Prince Charles' birth, and it won't be until a few years later when she would be proclaimed queen upon her father's death. On the evening of Prince Charles' birth, an announcement was made that Princess Elizabeth safely delivered her firstborn named Charles Philip Arthur George (via Prince of Wales.)
Not a lot of details were provided at that time, only that both mother and son were doing well. However, it was revealed in recent years that Princess Elizabeth had already been in labor for 30 hours before it was decided that it was best to deliver the royal baby via Cesarean section (via Express). And unlike royals who give birth in hospitals today, the princess gave birth to Prince Charles in one of the guest rooms at Buckingham Palace, which was converted into an operating theater.
A C-section, as you may know, is no minor surgical procedure. It requires anesthesia, and incisions are made through the abdominal wall, and then the uterus, through which the infant is pulled out and into the world (via Mayo Clinic). It's not just anybody who can have a room in their home transitioned into a sterile surgical suite, but the future queen was able to have that comfort afforded to her. C-sections were not new in the '40s, but they were more common than they had in the decades prior — and they were far safer than those surgical births of yesteryear, although they were not without risks (via Birth Injury Help Center). 
Details of Prince Charles' birth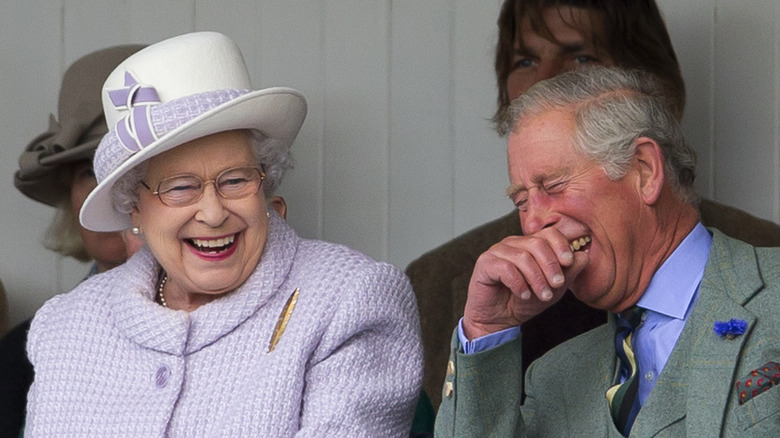 Max Mumby/indigo/Getty Images
When Prince Charles was born, his father, Prince Philip, was not present during the birth — a common practice of expectant fathers during this time period. Instead, he was at the palace grounds, nervously waiting for the arrival of his firstborn. As reported by the Daily Mail, Prince Philip was playing a game of squash with his private secretary to pass the time. When he was alerted of his son's birth, he immediately rushed to meet him and even gave his wife a bouquet of carnations and roses as soon as she awoke from her anesthesia.
Prince Philip was not the only one anxiously waiting for the arrival of Prince Charles. Outside Buckingham Palace, thousands of people gathered, if only to see the medical team entering and exiting the palace grounds. When Prince Charles was finally born, the fountains at Trafalgar Square were lit in blue. A 41-gun salute was also fired, and Westminster Abbey's bells rang out to celebrate the arrival of the prince.