Whatever Happened To Olympic Ice Dancers Meryl Davis And Charlie White?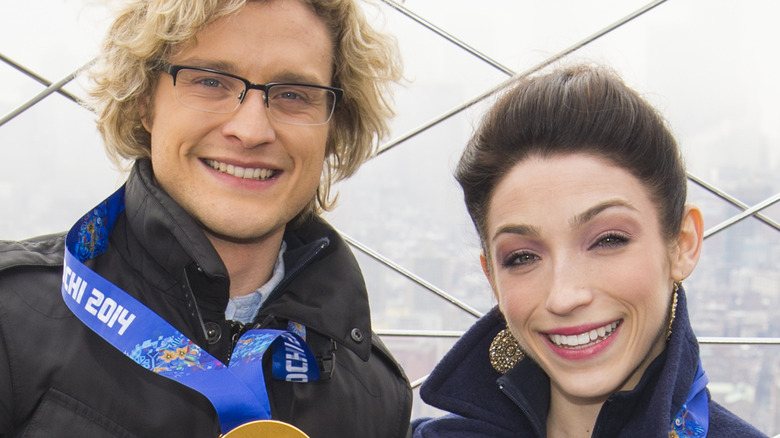 Debby Wong/Shutterstock
Olympic ice dancers Meryl Davis and Charlie White first teamed up in 1997, and the pair became the first Americans to win a world title in the sport (via Stars on Ice). Davis and White also earned a silver medal in the 2010 Winter Olympics in Vancouver, and then won gold at the 2014 Sochi Winter Games (via Team USA). While that win proved to be the end of their Olympic career, Davis and White have remained in the spotlight ever since.
Only months after their impressive Olympic win, Davis and White competed against each other on the dance floor on the popular TV show "Dancing with the Stars." White made it to the semifinals, while Davis and her professional partner Maksim Chmerkoskiy swept the finals, earning the show's mirrorball trophy (via ABC News). The pair has also continued to perform together as part of the "Stars on Ice" figure skating tour. As White told the press in 2019, "we are humbled that people enjoy our skating and continue to enjoy our skating" (via The Spokesman-Review).
Meryl Davis has become an author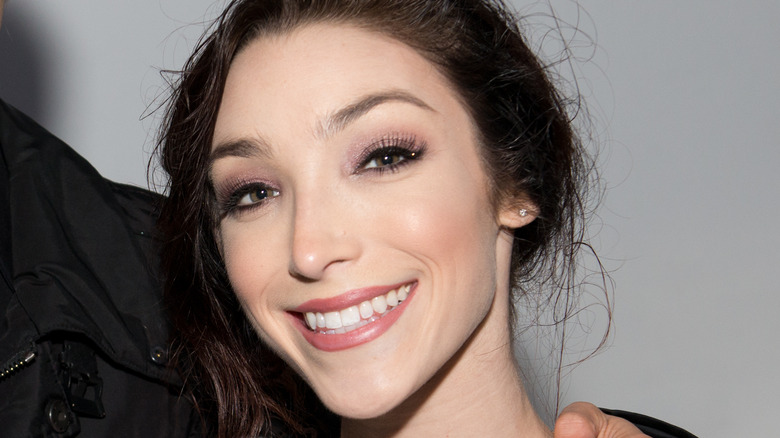 Noam Galai/Getty Images
In addition to maintaining their creative partnership together, Meryl Davis and Charlie White have branched out to follow some individual projects as well. Davis is the founding co-chair of Figure Skating in Detroit, an organization that supports young women both athletically and academically. She also serves as an ambassador for the Women's Sports Foundation. "To have women from all different sports coming together to make the world a better place for girls and women who are already participating in sport and increasing access in sport across the globe is such an honor," she told U.S. Figure Skating.
Davis has taken on some other new challenges as well. In 2018, she landed a job with the Olympic Channel, interviewing today's athletes. "As I went through that competitive season, I realized how much I enjoy doing sit-down interviews with skaters," Davis told International Figure Skating Magazine. In 2020, she scored another personal victory, completing her degree in anthropology at the University of Michigan. Davis received the new title of "author" in 2021 with the publication of her picture book, "Moon Walk." She drew from her experiences with her mother for the story (via Twitter).
Around this time, Davis also wed longtime boyfriend and fellow figure skater Fedor Andreev, who was the 1999 Canadian junior champion (via International Figure Skating Magazine). The pair had two ceremonies — one in France and another in Davis' home state of Michigan. The couple is enjoying life together in Los Angeles. "We love hiking, and we take our dog to the beach every weekend," Davis said.
Charlie White opened an ice dance academy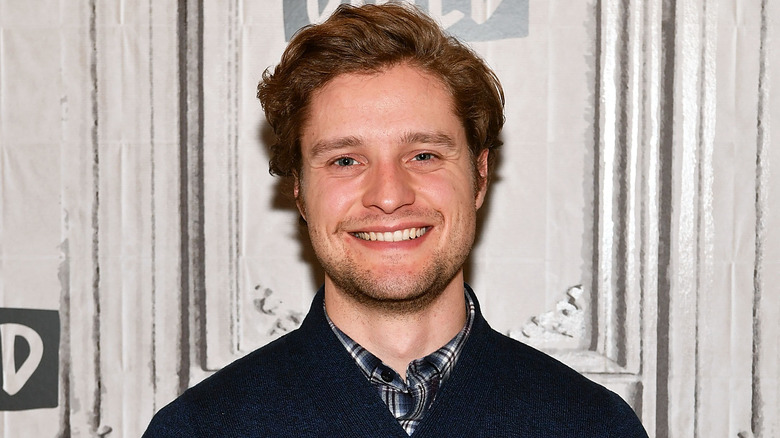 Slaven Vlasic/Getty Images
Like Meryl Davis, Charlie White has found other opportunities that build on his years of experience on the ice. He has served as a sports commentator for NBC and the Olympic Channel (via Stars on Ice). White, along with Davis, has supported Classroom Champions, an organization that provides social emotional learning curriculum and mentor-athletes to students (via Classroom Champions).
White works to support the next generation of ice dancers as well, and his new venture is a family affair. He married fellow ice dancer Tanith Belbin-White in 2015, and the couple have a son together (via The Spokesman-Review). White, his wife, and friend and 2009 World junior champion Greg Zuerlein launched the Michigan Ice Dance Academy in 2022 (via U.S. Figure Skating). Zuerlein is a coach for skaters Emily Bratti and Ian Somerville, and White is their choreographer. Belbin-White has a role at the upcoming 2022 Olympic Winter Games, serving as a commentator for NBC.