The Only Olympian To Win Gold At 5 Different Olympics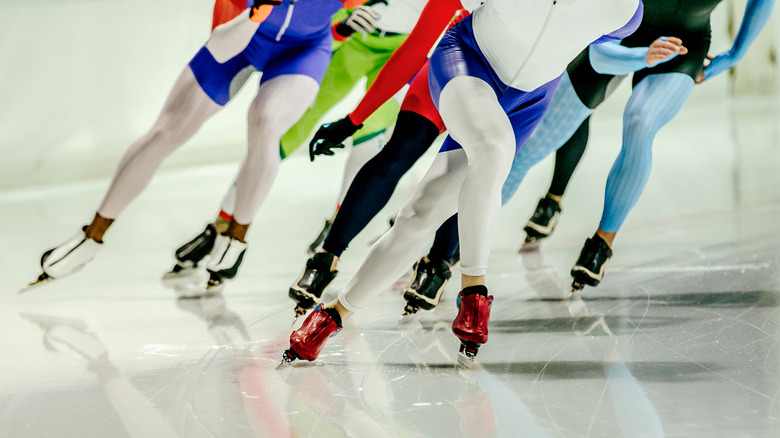 sportpoint/Shutterstock
Sports history is made and records are broken in any Olympics year. Some of the most notable records held by Olympians include Michael Phelps' astonishing 28 medals, of which 23 are gold, and Soviet gymnast Larisa Latynina, with 18 total medals of which 9 are gold. Those are the marks for most medals won by a male and a female athlete, per the official Olympics website. And the list of notable Olympic accomplishments only goes on from there.
In the 2022 Beijing Winter Games, though, a new record was set by an athlete whose most remarkable accomplishment is not just how many medals she won, but in how many different Olympic Games she won them. There have certainly been Olympians who have competed in more games than this athlete in question. (Equestrian Ian Miller of Canada leads that list with 10, according to Chase Your Sport.) But no other athlete has won more gold medals in as many Olympics appearances until now.
She's a speed skater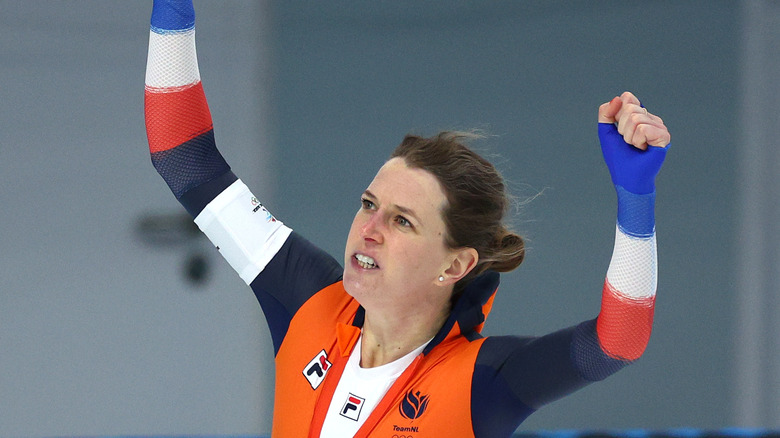 Elsa/Getty Images
In the 2022 Winter Olympic Games in Beijing, one Dutch speed skater won her 12th Olympic medal in the 1,500-meter race, according to The New York Times. That number of medals won by an Olympian is impressive enough, not to mention the fact that six of those medals are gold. That puts the athlete in question in front of all other Olympic speedskaters in medal count, and third most among Winter Olympians of all time (per The New York Times.)
But what's truly notable about speedskater Ireen Wüst's accomplishment at the 2022 Winter Olympic Games is that the gold medal won in the 1,500-meter race is her fifth gold medal in five different games, stretching all the way back to the 2006 Torino Games in Italy, per Yahoo! Sports. What's more, they're all individual medals as opposed to a medal won on a team. Of breaking the record, Wüst said, "It's really hard to describe. A lot of emotions, especially the good ones. I don't realize it yet. It's insane, actually." (via Yahoo! Sports.) At the time of the Beijing games, Wüst was 35 years old, making her the oldest speed skater to take the podium in history, as The New York Times reports.