How Many Sports Are There In The 2022 Winter Olympics?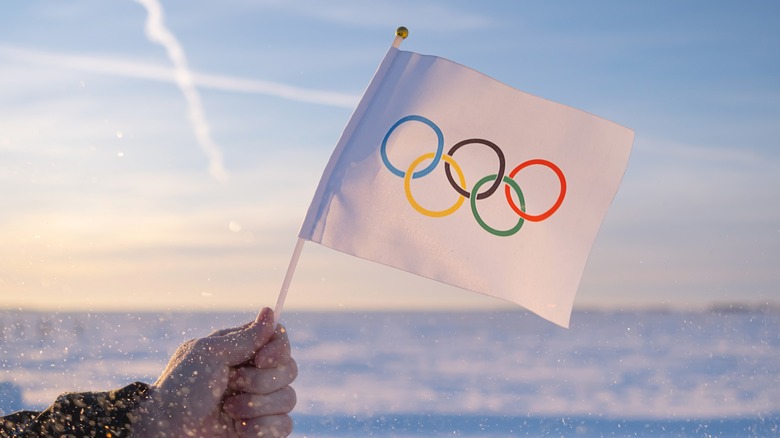 kholywood/Shutterstock
The Winter Olympics are a relatively recent addition to the history of the competition. The Ancient Olympics were an event in which many sports could be found that are still recognizable today, such as javelin throwing, racing, and shot put. Yet in the ancient Mediterranean world there were no winter-specific sports to be seen. Even centuries later, when the games were revived in 1896, the Winter Olympics wouldn't be created until 1924 (per Scholastic), though some winter-associated sports were still played in the summer.
In 2022, however, the Winter Games are not only still going strong after 98 years, but are set to have a greater diversity of events than ever before, with 109 events in different sports for spectators to view. The Olympics website breaks it down into 15 sports: Alpine skiing, biathlon, bobsleigh, cross-country skiing, curling, figure skating, freestyle skiing, ice hockey, luge, Nordic combined, short track speed skating, skeleton, ski jumping, snowboard, and speed skating.
Some, such as hockey, are very popular. For fans in the United States and Canada, that event probably will not be as much of a draw as previous years, as the National Hockey League has opted not to attend due to COVID-19-related concerns. Nevertheless, there is still much to been seen, as many of 2022's competitions have never been a part of the Olympics before (via Olympics.com).
The 2022 Winter Olympics will have a much wider range of events than before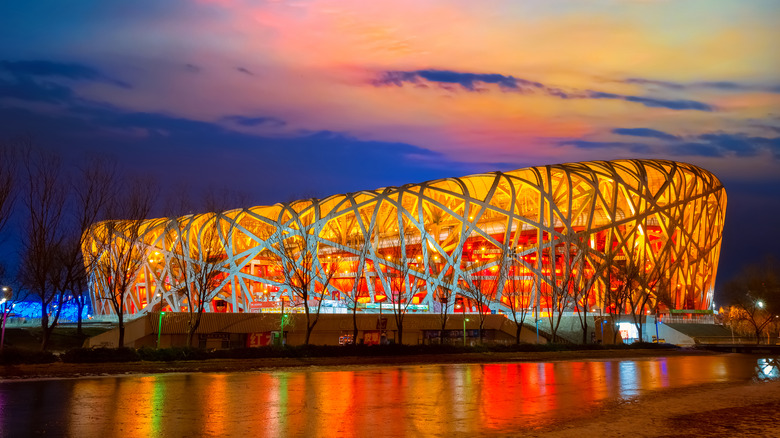 cowardlion/Shutterstock
Freeski Big Air, a sport in which the competitors launch themselves from a large ramp with the goal of reaching the greatest height, had already been a feature of Olympic snowboarding. In 2022 it has also been added to skiing as separate men's and women's competitions. Other changes include modifications to ski jumping, speed skating relays, team aerials, and snowboard cross, where teams will be mixed gender this year and consist of both men and women (via The New York Times).
The monobob is a doubly unique addition, as it is not only a new iteration of the bobsled race (being a one-person sled, as opposed to the present two- or four-person all-male sled teams), but will be an exclusively female competition as well (via NBC Olympics). Other sports that are returning, albeit with comparatively few additions or changes, include figure skating, luge, and curling. The games promise exciting viewing, no matter which competition you prefer.