How Will The Pandemic Affect The 2022 Winter Olympics?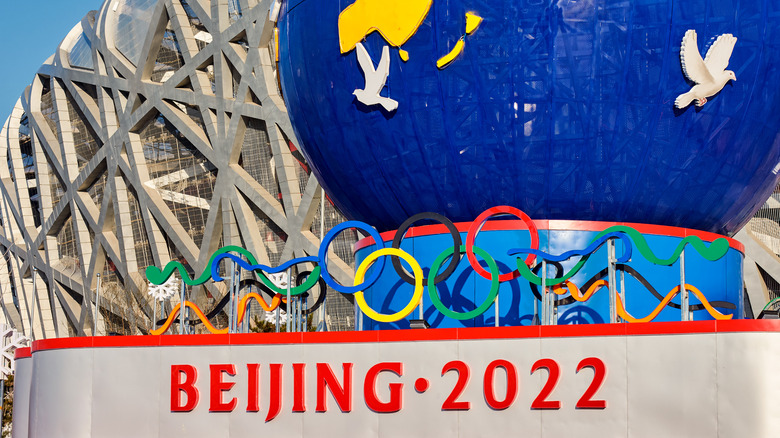 Mirko Kuzmanovic/Shutterstock
The 2022 Winter Olympics are set to take place in Beijing, China, in February, but experts are questioning how the games will be carried out — or even if they'll take place at all — as the Omicron variant causes a surge in Covid-19 cases across the globe. Troubling news has been coming out of the country in recent weeks and months, causing doubt about China's ability to pull off the Olympics while sticking to its extremely ambitious "zero-Covid" strategy.
In November, a resident of the city of Shangrao who was forced to quarantine in a hotel near house posted a video to the Chinese message board site Weibo showing government agents in hazmat suits breaking into her home, beating her Corgi dog with a crowbar, and taking it away in a bag. "Did the leader say we need to settle it right here on the spot?" one asks the other, who replies, "Yes," before hitting the dog. And in late December, CNN reported that a Delta Airlines flight from Seattle to Shanghai turned back mid-flight after the company decided that China's newest rules for cleaning planes were "not operationally viable." Such bad publicity for the country does not bode well for its ability to maintain such strict levels of control while hosting the world's biggest sporting event.
Experts don't think China can pull off the 2022 Winter Olympics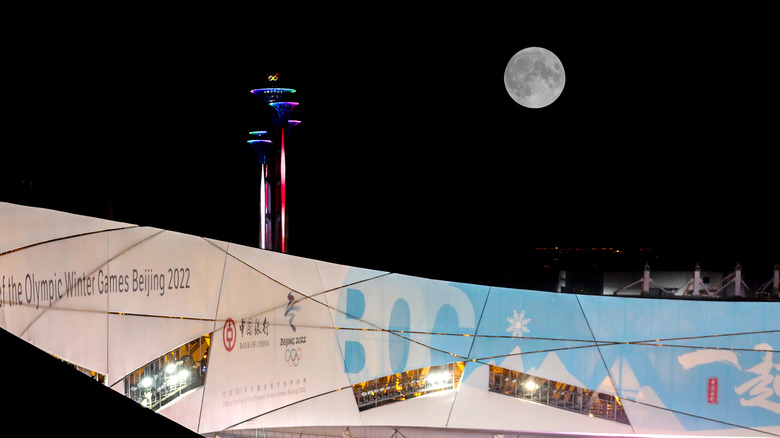 Adam Yee/Shutterstock
Global affairs analyst Michael Bociurkiw has spent the majority of his journalistic career in Asia. In a December 31 op-ed for CNN, the author and podcast host explained how China's ambitious — some might call it unfeasible — "zero-Covid" policy is not compatible with hosting an event in which people from all over the globe participate. He called the idea that it could be done "naive," citing the aforementioned events, as well as others outside of China that could spell trouble for the games.
He said that the National Hockey League's decision to bail out of the Olympics altogether was an "indication of how uncertain the situation has become for Olympic organizers." The league, which postponed its season as Covid numbers began to rise in its ranks (per ESPN), did not want to risk losing more time in the event that players were forced to quarantine in China.
In pursuit of its lofty goal of being 100 percent Covid-free, China has gone so far as to lock down cities of hundreds of thousands of people in response to a single case. Beyond the Olympic Games, some analysts have even doubted the country's ability to remain economically stable amid such severe measures. So the prospect of pulling off an event as highly patronized as the Olympics is looking more and more bleak the closer we get to February.