What Betsy Faria's Daughters Have To Say About Pam Hupp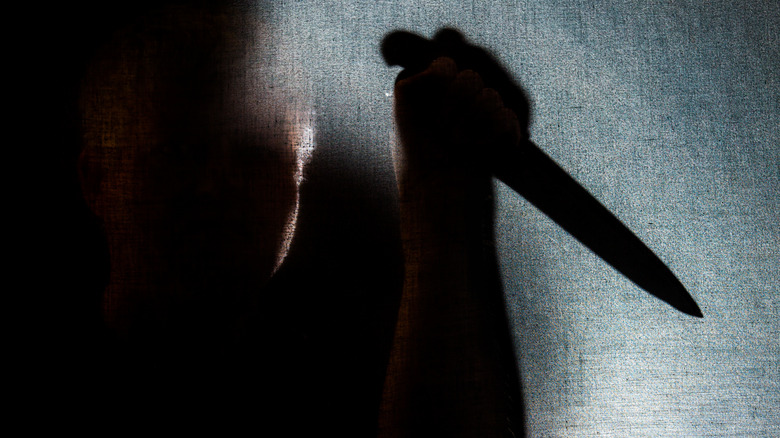 Rainer Fuhrmann/Shutterstock
When Betsy Faria was murdered in her Troy, Missouri home in 2011, her daughters lost both their mother and, to a degree, their stepfather, Russ Faria, who was charged with Faria's murder, according to NBC News. Later, Russ was exonerated as it became clear that their mother's friend Pam Hupp was the more likely suspect in Betsy's death. Hupp was charged in 2021 for Betsy Faria's murder, several years after she was convicted for murdering a separate man in what prosecutors claimed was a twisted scheme to make it seem as though Russ had sent a goon to kill her.
Betsy Faria's daughters, Leah and Mariah Day, were only 21 and 17 when their mother was killed, but they suspected Hupp before police did, according to an interview they did in 2021 with Fox 2 Now. The sisters told the Missouri station that both the former prosecutor and detectives on the case dismissed the idea that anyone but Russ could be responsible for the grisly stabbing.
"I said 'well what about Pam Hupp?'" Mariah said.
"I kept thinking something was wrong, something was off," Leah added, "and every time we brought up Pam like Mariah said, [they would say Hupp] physically couldn't do this — she physically could not do that."
"Confirmation bias in its purest form"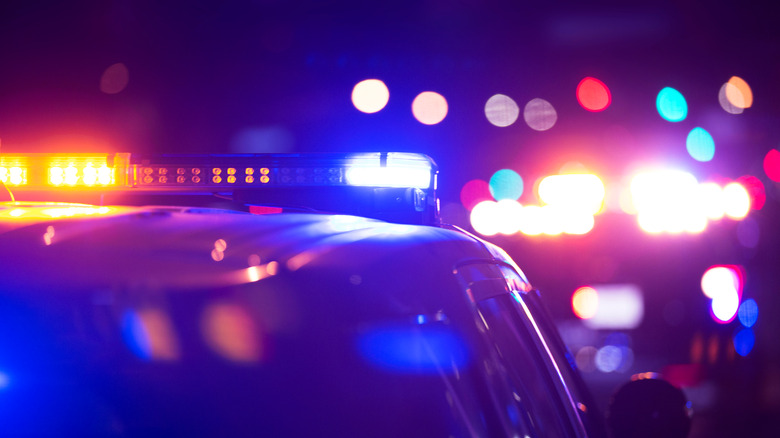 Matt Gush/Shutterstock
Betsy Faria, however, was extremely weak when Pam Hupp picked her up from a chemotherapy appointment that day to drive her home, according to NBC News. Faria had made plans with a different driver, but accepted the ride from Hupp. When she arrived home, prosecutors now say, Hupp stabbed Faria over 50 times. She then allegedly dipped Faria's socks in her blood and mopped them all over the house, in order to make it look like Faria had run through the home after a domestic dispute, prosecutors allege.
The effect was that Faria's daughters felt like their hunches about Hupp had to be wrong. "They kind of made me stupid for asking," Mariah said to Fox 2 Now. "So as a 17-year-old just kind of trying to figure out this whole process, they just kind of made my feelings feel invalid."
Per KSDK, Lincoln County Prosecutor Mike Wood, who is overseeing the newly reopened case, agreed with the sisters' take on how their hunches were treated, calling the original investigation "confirmation bias in its purest form, largely driven by ego."
"Not only did we lose our mom, we lost both of our parents"
Prath/Shutterstock
Mariah and Leah now have a strained relationship with Russ, who was imprisoned for three years before his conviction was overturned, according to Fox 2 Now. It's something that Hupp made sure of, they believe.
At one point, both women said, a handwritten letter showed up at a restaurant where the sisters worked. The letter was cruel — and targeted at the girls.
"A very hateful letter filled with really mean things," Mariah said, "and it made it sound like it was from someone affiliated with Russ. Looking back now I'm sure it was sent from Pam Hupp. So we had police conspiring to keep us from Russ and Pam sending us letters keeping us kind of against him."
It's something they have a lot of regrets about.
"They also broke our family apart," Leah said of the investigators, "and not only did we lose our mom, we lost both of our parents because of their s***ty investigation."
"If there's something I could say to Russ—from the bottom of my heart I am so sorry for all the things you went through," Mariah said. "If I could go back I would but I can't change the past, so we can just move forward and hope for justice."