Here's What Pam Hupp Has To Say About Her Mother's Death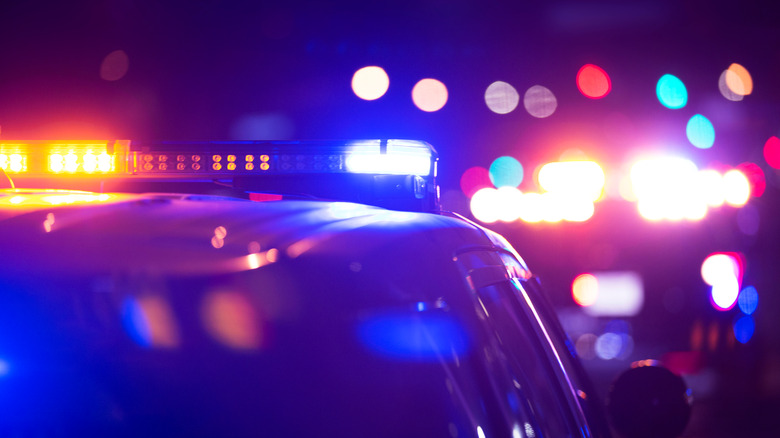 Matt Gush/Shutterstock
Questions about Pam Hupp — and her mother — have been brewing as investigators plan legal action for a series of suspected murders throughout the 2010s. Pam Hupp was recently charged for the 2011 murder of Betsy Faria, who was stabbed over 50 times in her own home. Hupp gave Faria a ride home after a chemotherapy treatment, knowing that her friend's husband was away and she would be too weak to fight off an attacker, as FOX 2 reported. 
Just days earlier, Betsy Faria had removed her husband from her life insurance policy, adding Hupp as the sole beneficiary of a $150,000 payout. The crime scene was allegedly staged to frame Betsy Faria's husband, Russ Faria. He was originally sentenced to life imprisonment for her murder in 2013, but the decision was later overturned, and he was awarded a large settlement, reports KSDK.
Hupp murdered Louis Gumpenberger on her own property in 2016, claiming he was threatening her. Prosecutors sentenced Hupp to a lifelong prison sentence for this fatal shooting (via NBC News). But the questions about Hupp's life don't end there. As reporters dug into the case, they began to wonder about the death of Hupp's 77-year-old mother — which has shocking similarities to the death of Faria.
Striking coincidences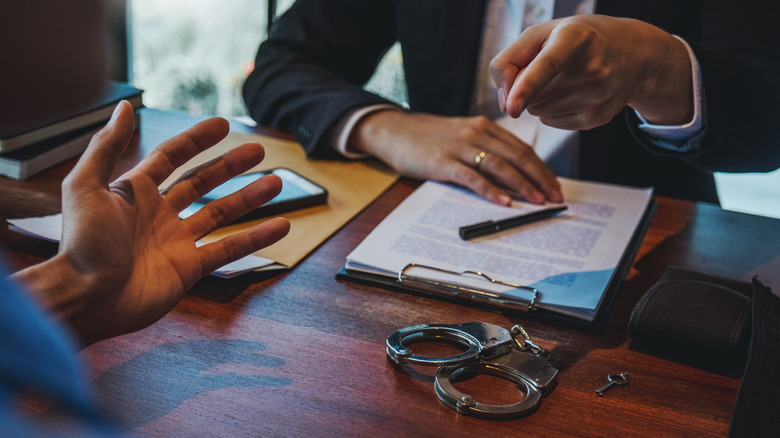 Joyseulay/Shutterstock
Pam Hupp's mother, Shirley Neumann, lived in a nearby senior community. Hupp had helped her sell her mother's belongings to get her into a home that could provide proper dementia and Alzheimer's care, reports FOX 2. In fact, Hupp even cited her mother as a reason that she didn't have a motive to kill Betsy Faria.
"If I wanted money, my mom's worth a half a million that I get when she dies," she said in a 2013 interview. "My mom has dementia and doesn't half the time know who we are. She's been living alone in a condo. And I know that sounds really morbid and stuff like that. But I am a life insurance person. If I really wanted money, there was an easier way than trying to combat somebody [Betsy Faria] that's physically stronger than me."
But just four months later, on October 31, 2013, Shirley Neumann was found dead, having apparently fallen three floors from her balcony. She had very high levels of Ambien in her blood. Both Hupp and workers at the senior home were unsure if she had been suicidal at the time due to her advanced stages of dementia and Alzheimer's disease.
Pam Hupp suggested her mother died by suicide
Towfiqu ahamed barbhuiya/Shutterstock
Pam Hupp mentioned to FOX2 reporter Chris Hayes that she had been planning to move her mother to a new home due to difficulties affording the current residence. It is worth noting that Hupp received a $150,000 life insurance payout after Shirley Neumann's death — the same amount she would have received from Betsy Faria's death.
Hupp insists that she is innocent of any foul play in her mother's death. When questioned by Hayes, Hupp was incredulous about the rumors that had swirled, saying: "People say I killed her. ... To everybody else on this planet, I took a 210-pound woman and threw her through railings. How do you do that? How does a man do that?" Hupp also underlined that people in her mother's retirement home say she committed suicide.
The St. Louis County Police Department has requested that anyone with information about Shirley Neumann or Pam Hupp contact the department. This new murder case will be heard in St. Charles County on October 12, 2022.
If you or anyone you know is having suicidal thoughts, please call the National Suicide Prevention Lifeline​ at​ 1-800-273-TALK (8255)​.