The Truth About Van Morrison And Bruce Springsteen's Tense Relationship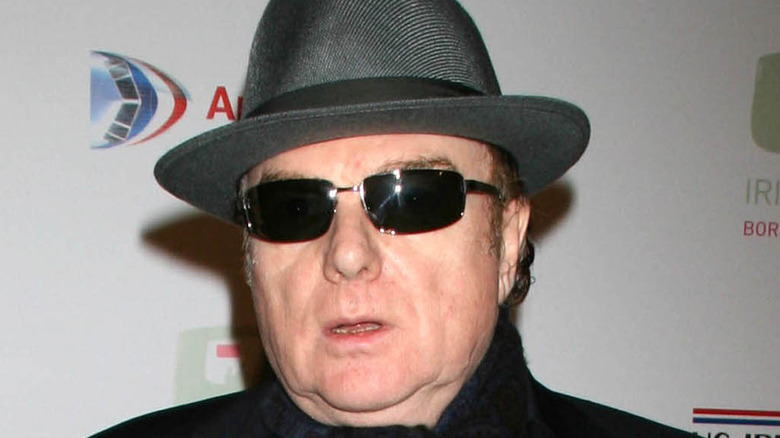 s_bukley/Shutterstock
Two of the biggest players in music, Van Morrison and Bruce Springsteen, apparently don't share a whole lot of "crazy love" for one another. Well, that's only partly true. According to Morrison, Springsteen built a large part of his career by blatantly plagiarizing his work. Throughout the years, parallels have been drawn between their music, though it took Morrison a while to give The Boss the time of day and check out his songs. Once he finally did, he had some words to share that were more than a little scathing, stating in a 1985 interview that the Jersey boy had "definitely ripped me off...and I feel pissed off now that I know about it" (via The Ringer).
Despite Morrison's distaste for Springsteen, Bruce himself admittedly doesn't share the same animosity toward the man whom he still refers to as one of his biggest influences. 
Bruce doesn't dislike Van Morrison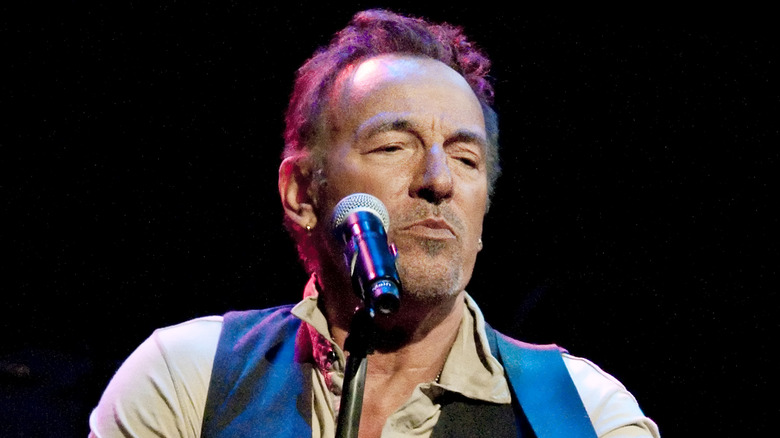 Jack Fordyce/Shutterstock
In 2014, Rolling Stone featured a list of Bruce Springsteen's most cherished muses, and Van Morrison was among them. Even after the latter's uncouth words, Bruce has never returned anything but praise for the man whose music he's loved since the 1960s. In reference to a Van Morrison concert he attended in the early 1970s, Bruce said he found the Irish singer's "combination of organ and horns intoxicating, and the influence on his first two albums is unmistakable." He also ranked Morrison's 1968 track "Madame George" among his favorite songs of all time, stating that the song made me trust in beauty. It gave me a sense of the divine" (per Nicki Swift).
While fans are free to love both Bruce Springsteen and Van Morrison equally, it would appear that those sentiments don't always hold true in the higher tiers of music where stars interact with one another. Nonetheless, when it comes to criticism, you could say that Bruce is "born to run" with it.