Who Is The Van Morrison Song Crazy Love Really About?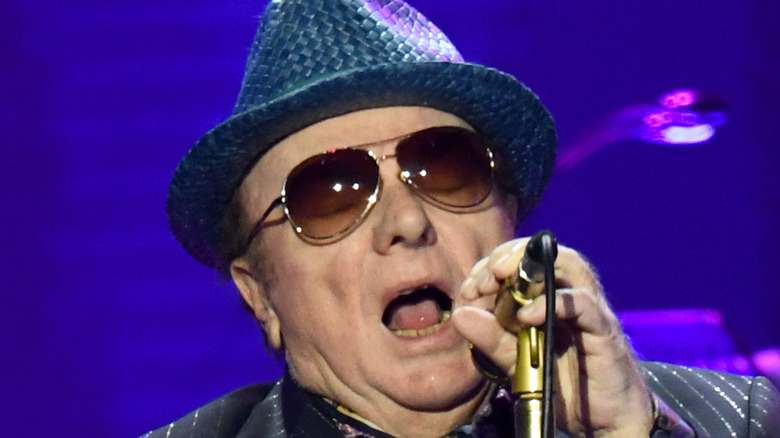 Gareth Cattermole/Getty Images
A good love song is a precious commodity. From high school sweethearts on prom night to the first dance of newlyweds, many of life's most treasured moments are accompanied by a sappy, heart-melting hymn. In large part, we owe many of these moments to Van Morrison, who is no stranger to a great love song: "Into the Mystic," "Tupelo Honey," "Have I Told You Lately?" For some of us, these songs incite a sort of "auto-pilot" response. We start singing along with a tender familiarity and warmth as soon as the first notes ring out. However, most people never stop to ponder the fabled love that inspired these songs in the first place.
"Crazy Love" appeared on Morrison's iconic 1970 record, "Moondance." It's certainly one of his most popular tunes, carrying something of an ethereal groove in its soothing, majestic delivery. According to Morrison and close acquaintances, he originally wrote the song for his beloved girlfriend, Janet Planet (Janet Rigsbee), whom he later married (via SongFacts).
The story of love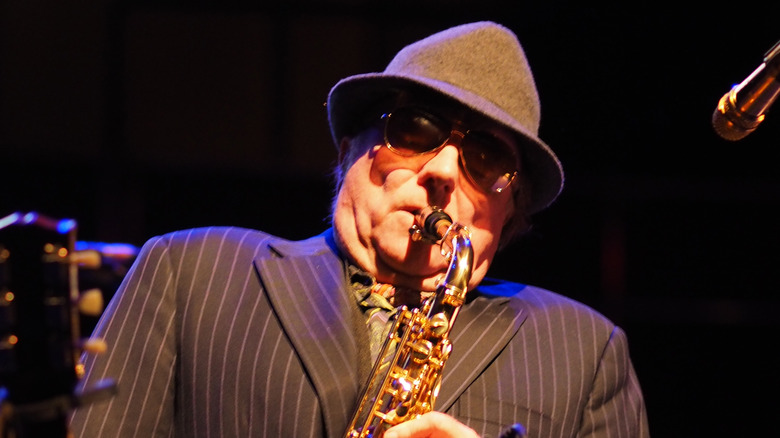 Mick Hutson/Getty Images
Morrison and Rigsbee met in 1966 when she was only 19 (he'd later give her the nickname "Janet Planet"). He was passing through San Leandro, California, at the time and locked eyes with her from the stage. "I looked at him, he looked at me, and it was alchemical whammo," she once told inquirers. A few years later, they crossed paths again in New York and started dating (per Boston). Inevitably, she became the muse behind much of his music
After Morrison started facing looming threats of deportation back to Ireland, the young lovers decided to tie the knot (via The List). "Crazy Love" was conceived as a result of their relationship. It's an ode to a romance that makes the bad times good and the good times better, filling one with a sense of completion and totality.
In 1970, Morrison and Rigsbee would welcome a daughter, Shana Morrison. Sadly however, they separated a few years later in 1973 (via Boston).