95-Year-Old Tony Bennett Is Surprisingly Not The Oldest Grammy Winner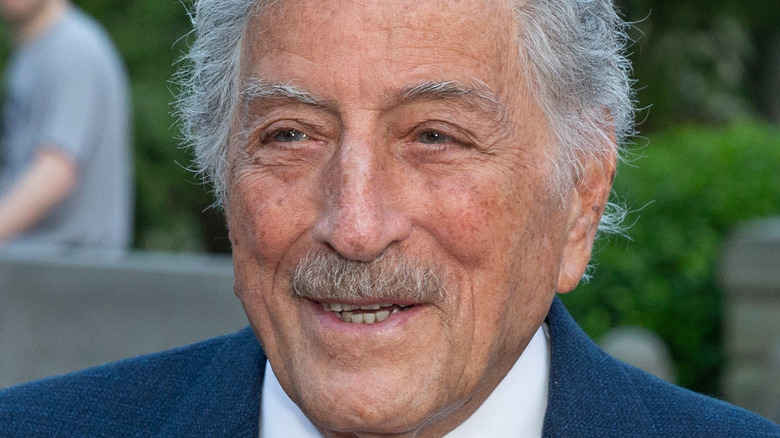 lev radin/Shutterstock
At age 95, legendary pop singer Tony Bennett was up for five awards for his collaboration with contemporary pop diva Lady Gaga, "Love for Sale," at the 2022 Grammy Awards. The pair of musicians went on to win the award for best traditional pop vocal album, per the Los Angeles Times. Over the course of his decades-long career, Bennett has been tapped and won several Grammys, dating all the way back to the 1960s, per IMDb. For Bennett, winning is nothing new.
One might imagine, though, that at nearly 100 years old, Bennett might be the oldest Grammy winner in history. As it turns out, that's not the case. While winning any kind of prestigious award at his advanced age is remarkable, the oldest Grammy winner in history had Bennett beat by two years. That musician also played in a genre that was very different from the style of music Bennett is known for.
Pinetop Perkins is the oldest Grammy winner in history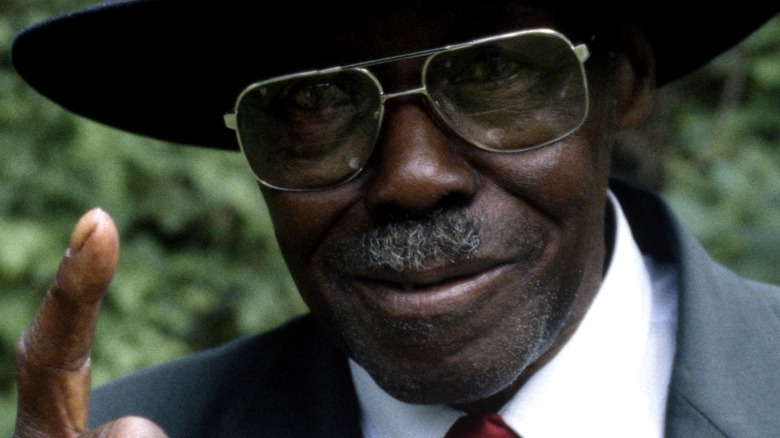 Tim Mosenfelder/Getty Images
The oldest Grammy winner in history, Pinetop Perkins, beat Tony Bennett by 24 months. The legendary blues singer was 97 in 2011 when he won best traditional blues album; he died one month later.
Though Tony Bennett is not the oldest Grammy winner in history, his 2022 nomination does hold one distinction related to the singer's age: He is the oldest artist nominated in a "general field," as the Los Angeles Times explains. In addition, Bennett's place in music history is well-secured as a musical legend, and his recent Grammy win was made even more poignant by Bennett's 2016 Alzheimer's diagnosis. As Lady Gaga explained in a 2021 "60 Minutes" TV profile, referring to Bennett's health revelation (via The Los Angeles Times): "I think he really pushed through something. ... He gave the world the gift of knowing that things can change, and you can still be magnificent."