Mike Tyson Once Threatened To Fight Michael Jordan In A Restaurant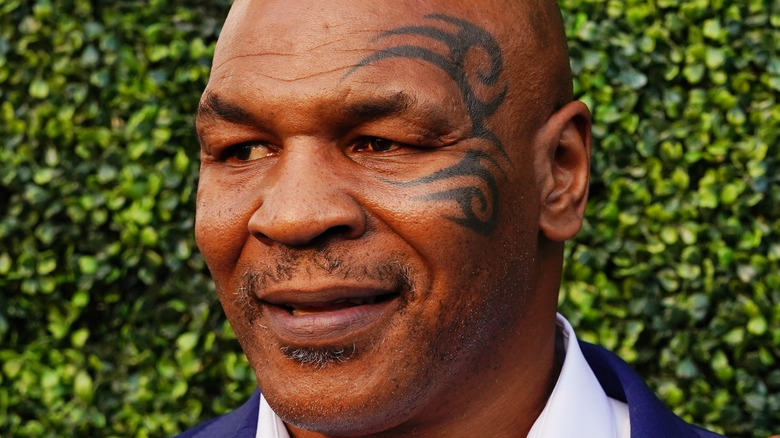 Leonard Zhukovsky/Shutterstock
Imagine a head-on collision between two of the sports world's most legendary and resolute forces of physical ability. Now, at the center of it all, throw in a jealous love triangle. Place your bets and step back, because things are about to get ugly. It was in 1989 when boxer Mike Tyson nearly leapt across a dinner table in a Chicago restaurant and unleashed a fistful of fury on NBA all star Michael Jordan. Without some miraculous last second intervention, there's a good chance one of the two athletes would have left the joint on a stretcher, and it all happened because of a woman (via Sports Casting). 
Celebrity love feuds have been known to manifest themselves in public places from time to time. In 2007, when country rocker Kid Rock struck Mötley Crüe drummer Tommy Lee in the face at the VMA Awards in Las Vegas, gossip columnists leapt at the scandal like wolves on a carcass (per People). The Tyson and Jordan feud that took place years earlier seemed to slide a little more under the radar. Though he leads a far more tranquil life these days, Mike Tyson's infamous history of ravenous and uncontrollable outbursts remains unrivaled by anyone else. 
The story of a girl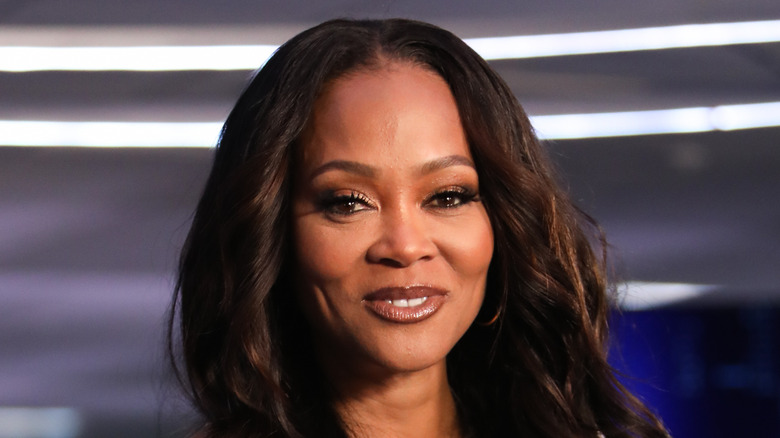 Paul Archuleta/Getty Images
In 1988, Mike Tyson married actress Robin Givens after admittedly falling in love with her when he saw her on television and decided that he had to meet her. It almost seemed like a serendipitous fairytale, but the courtship was reportedly less Beauty and more Beast. After nearly a year of what Givens described as a life of "pure hell," the two called it quits and went their separate ways. Presumably in the spirit of honesty and remorse, Tyson later admitted to physically abusing the former actress during their time together (per Sports Casting). 
Before linking up with the boxer, Robin Givens explored certain love prospects in other realms of the sporting world. Enter Michael Jordan. The would-be NBA legend was in his early 20s when he met the young and emerging actress, and though their relationship was short-lived, Mike Tyson found the basketball star's presence significantly offensive one night while he was out with him and a few others following his divorce with Givens (via Sports Casting). 
Mike Tyson provoked a fight with Michael Jordan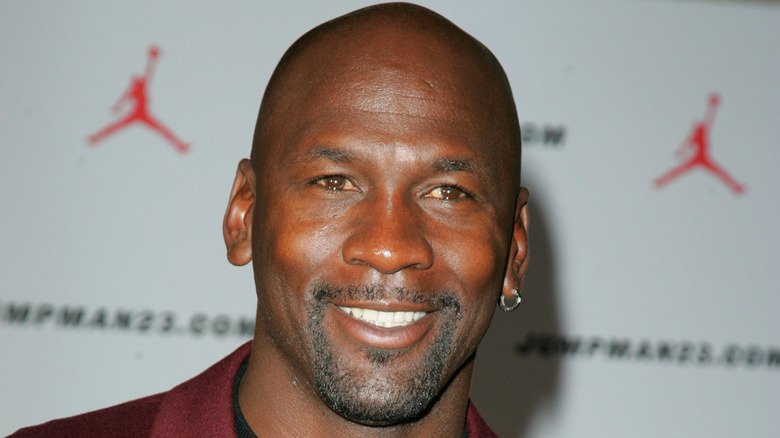 landmarkmedia/Shutterstock
"Mike Tyson's sitting there with his drink of choice, a Long Island Tea, and when he drinks his real feelings come out ..." Tyson's friend and manager Rory Halloway shared in his 2014 book, "Taming the Beast: The Untold Story of Mike Tyson." Tyson and Halloway were reportedly out one night with former Chicago Bears coach Mike Ditka, NFL star Richard Dent, legendary boxing promoter Don King, and of course... Michael Jordan. Circumstances seemed tame and unthreatening until Tyson decided that Jordan's romantic history with his ex-wife couldn't go unaddressed, so he spoke up in the worst way. "Mike stares across the table at Michael Jordan," Halloway goes on, "He says, 'Hey man, you think I'm stupid? I know you f***** with my b****' (per The New York Post). 
Jordan, petrified and caught off guard, was fully aware of what Mike Tyson was capable of if he lost his temper, and chose to remain calm. When the other members of the party tried to diffuse the situation, Tyson started getting verbally hostile with them as well, calling Mike Ditka a "racist" and ridiculing Richard Dent for his involvement with him. By then, Tyson was blatantly threatening to assault Jordan, though luckily, no Mike vs. Mike showdown took place that night and everybody walked away in one piece (via The New York Post).