The Dark Details Of Mike Tyson And Robin Givens' Relationship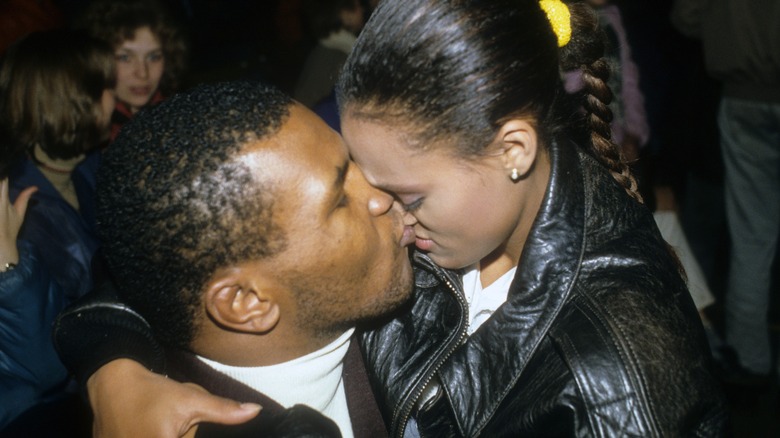 Wojtek Laski/Getty Images
Former heavyweight champion Mike Tyson has passed into legend, and not for his mild manners or reasonable behavior. He famously bit off part of Evander Holyfield's ear during a bout, he has facial tattoos, and at one point owned three tigers. But Iron Mike's madcap lifestyle has a brutal edge that some people must suffer more than others.
Take, for instance, his marriage to actress Robin Givens. People details the tumultuous relationship, which ended in divorce after only eight months but has left lasting psychological scars on Givens, and which Tyson himself characterized on Oprah as one where "I have socked her before, and she socked me before, as well. It was just that kind of relationship."
Tyson and Givens got hitched in 1988, when she was 23 and he was 22. She was already famous as the star of the ABC sitcom "Head of the Class." People Magazine notes that she had left graduate school at Harvard to pursue her acting career, and that at the time of her engagement to the champion she already owned her own home. The fact that Tyson would refer to her as "a broke charlatan" goes a long way toward explaining how this marriage collapsed so quickly.
If you or someone you know is dealing with domestic abuse, you can call the National Domestic Violence Hotline at 1−800−799−7233. You can also find more information, resources, and support at their website.
'I've decided I'm not going to kill you'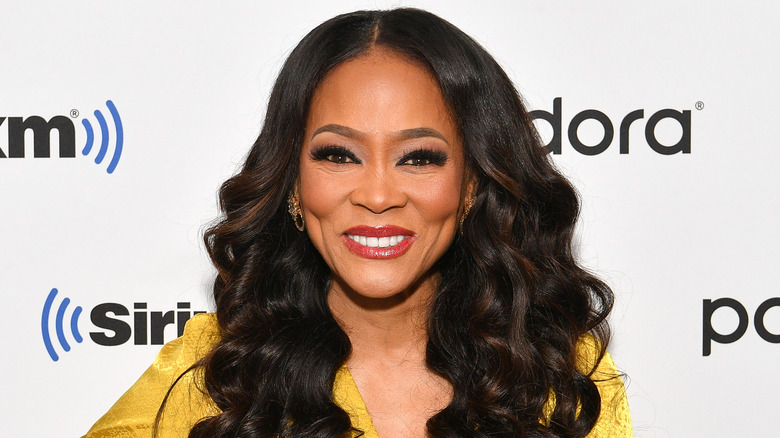 Dia Dipasupil/Getty Images
Givens alleges that Tyson was physically abusive throughout their relationship, which should be a terrifying thought for anyone who has ever seen one of his fights. She also alleges that he was emotionally abusive, accusing her, among other things, of cheating on him with Brad Pitt. Nor did the abuse stop with their divorce. Tyson apparently made a number of disturbing phone calls to Givens, first telling her he planned to make her life so miserable she would commit suicide: "I've decided I'm not going to kill you. I'm going to make your life so miserable you're going to slit your own throat and die" (per People).
Fortunately for everyone, Givens is living her own life, starring in the hit shows "Riverdale" and "Batwoman" on The CW. Tyson, for his part, has announced that his days of violence and abuse are over, thanks to a therapeutic regimen of magic mushrooms (via Reuters). His lawyers say that "he wishes her well in all her endeavors."