What Happened To Catherine McCaw From The Anna Sorokin Case?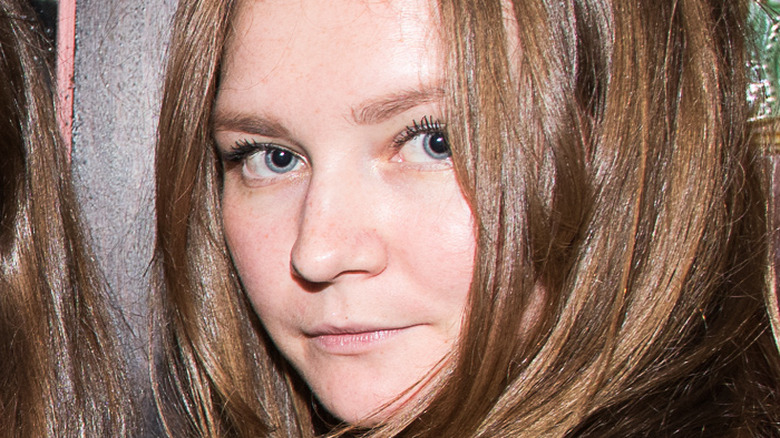 Dave Kotinsky/Getty Images
Anna Sorokin is still in custody, fighting to remain in the United States, according to The Daily Beast. Under the name Anna Delvey, Sorokin conned New York hotels, businesses, and individuals out of hundreds of thousands of dollars in cash, goods, and services in the 2010s. As dramatized in the acclaimed Netflix series "Inventing Anna," Sorokin pretended to be a German heiress worth tens of millions, mixing seamlessly with elite Manhattanites who could not believe anyone racking up such lavish bills lacked the ability to pay them.
She was convicted of grand larceny and theft in 2019, and spent about a year and a half in prison (via "Today"). She was paroled in February 2021, dodging her full 4-to-12-year sentence, but was almost immediately arrested by Immigration and Customs Enforcement (ICE) for overstaying her visa. Held by ICE ever since, Sorokin is currently in a court battle to avoid deportation back to her native Russia. Perhaps she is thankful her attorneys aren't facing the woman who first sent her to prison.
Anna Sorokin v. Catherine McCaw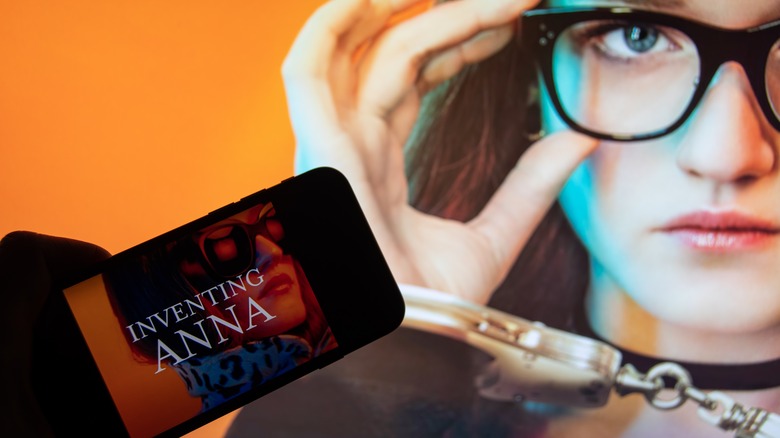 David Esser/Shutterstock
While journalist Jessica Pressler (replaced by the fictional "Vivian Kent" in the Netflix series) brought Anna Sorokin's story to the media with her widely-read New York Magazine piece, and producer Shonda Rhimes brought it to popular entertainment with "Inventing Anna," the biggest hero here may be Catherine McCaw, the assistant district attorney for New York County (Manhattan). She prosecuted the Sorokin case and ensured justice was done.
McCaw graduated from the Harvard School of Law in 2009 and then clerked at U.S. district courts and appellate courts, served as an associate at a private firm, and became the New York County ADA in 2015 (via LinkedIn). A reporter for Insider wrote that McCaw has an "icy professionalism" that was well-captured in the Netflix show. If you try to get information out of her about a case, she'll just glare. After exposing Sorokin's "lie after lie" to a jury (via the Associated Press) and getting the swindler locked up, McCaw became the senior investigative counsel for New York County in early 2021. She continues to bust New York's white collar criminals, including some who stole far more money than Anna Sorokin.
Catherine McCaw Has Other Fish to Fry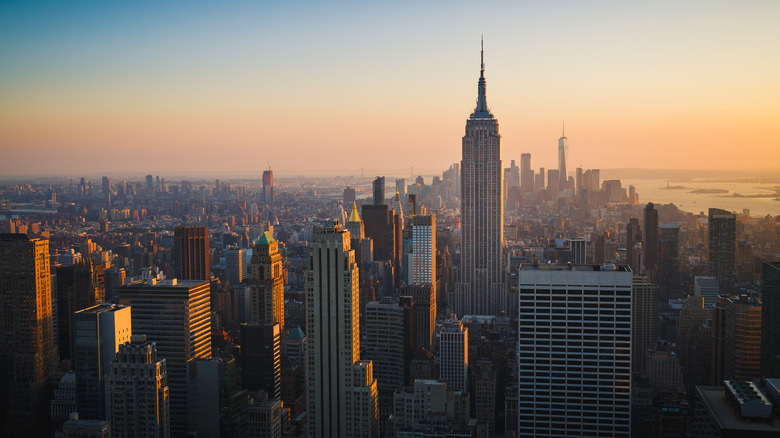 Engel Ching/Shutterstock
In May 2022, a real estate lawyer named Mitchell Kossoff was sentenced to 4.5 to 13.5 years in prison for stealing nearly $15 million from his own clients (via Reuters). Catherine McCaw, alongside fellow ADA Ryan Gee, prosecuted the case, offering Kossoff a plea deal, which he took. Kossoff illegally took money out of his clients' escrow funds and now, like Anna Sorokin before him, must pay it all back.
McCaw's work includes smaller crimes as well. In the summer of 2021, she prosecuted a case involving fake COVID-19 vaccination cards, according to WABC Radio. Fifteen people were charged, both alleged sellers and buyers of the forgeries. Jasmine Clifford was accused of selling 250 fake cards over Instagram at $200 a pop. For an extra $250, McCaw asserted, Clifford and an accomplice would mark buyers as immunized in New York's health records system.
The moral of the story seems clear. If you live in Manhattan, don't commit theft or fraud. Catherine McCaw will come for you.