What Barbara Walters' Friendship With Joan Rivers Was Really Like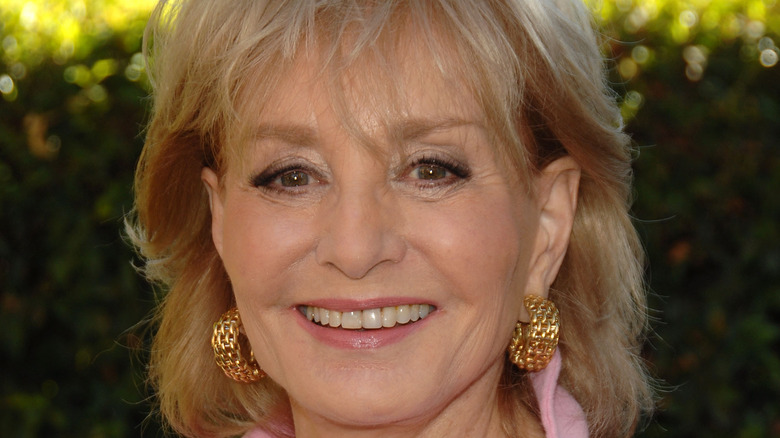 Stephen Shugerman/Getty Images
Acclaimed journalist and TV broadcaster Barbara Walters died in late December 2022, according to CNN. She was 93. Another titan of TV, especially for women, was Joan Rivers, who died in 2014 at the age of 81, per ABC News. Rivers, who came from the world of comedy, and Walters, a veteran reporter, are both credited with opening doors for female perspectives in the media industry, remaining close friends throughout their long careers.
At first, though, there was some professional competition between the two women, as Walters revealed to New York Daily News in 2014, on the occasion of Rivers' death. Nonetheless, Walters had great respect for her friend and colleague. And as Walters explained in her Daily News eulogy, that feeling seemed mutual. Despite their close friendship, Rivers still made trademark raunchy jokes at her friend's expense, as Prime Timer notes, and Walters wouldn't have had it any other way.
Walters met Rivers at NBC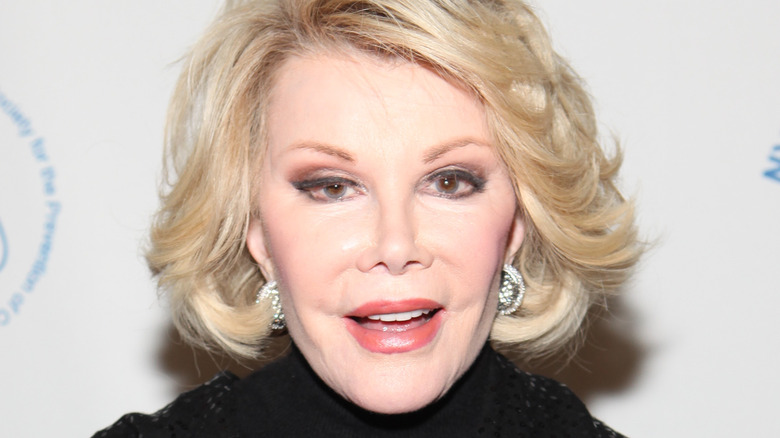 Steve Zak Photography/Getty Images
Walters and Rivers met at NBC in the 1960s, according to Walters in a writing for New York Daily News. When Rivers died, Walters said she could not remember a time when Rivers was not in her life. " ... [W]e had been friends for decades ... I loved being with her," Walters wrote, adding that as much as Rivers never thought of herself as a star, in Walters' view, Rivers was a trailblazer for female comics.
Also, according to Walters, the two celebrity broadcasters bonded over motherhood. Rivers' great success in life, Walters wrote, was " ... her daughter Melissa, who is a wonderful woman. There was a closeness and a sweetness between them. Joan was a great mother, and we liked to talk about our children, who are the same age." As a friend, Rivers was great company, the TV journalist wrote. "[I]t's rare when someone as public as Joan can be as open and honest about herself as she was," Walters' tribute read.
Rivers appeared on Walters' show, 'The View'
In her lifetime, Rivers made a number of appearances on Walters' long-running ABC talk show, "The View" (via IMDb). After her mother's death, Rivers' daughter Melissa made an appearance on Walters' show to remember her mother. At that time, Melissa said Joan would still be joking about the veteran TV journalist for being sexual partners with late-night talk show host David Letterman, according to Prime Timer.
But according to Walters' Daily News tribute to her friend, she didn't mind Rivers' brashness. "Her stage act was very raunchy," Walter wrote " ... [Rivers] did almost anything for a laugh. Anything to get an applause. And boy did she make them roar." Despite that outward persona, Walters saw the real Rivers, calling her long-time friend elegant, according to New York Daily News. Rivers and Walters often had dinner together,  " ... and laugh and gossip and I always left the table smiling." Walters wrote: "She was a brassy, often outrageous, and hilarious performer who made millions laugh."