Who Is Barbara Walters' Daughter, Jacqueline Danforth?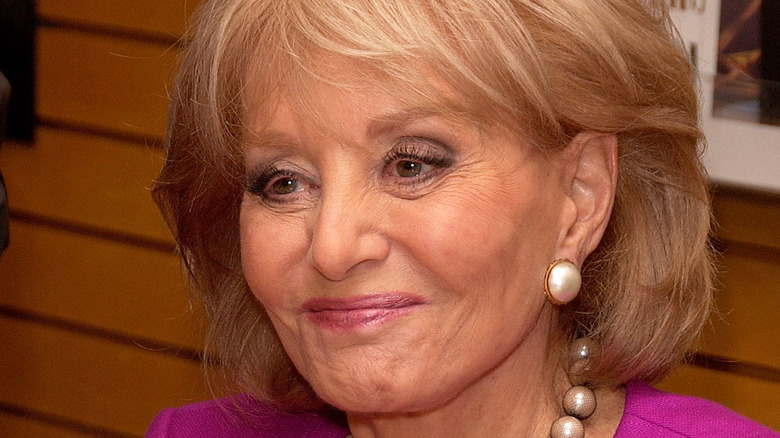 Joe Corrigan/Getty Images
Barbara Walters earned legendary status by becoming the first female anchor of a nationally broadcast news program (per The New York Times). Walters is remembered for her unflappable demeanor, deep-dive journalism, and her interviews with notable figures that were just as tactful as they were blunt. Walters appeared on a bevy of television programs, from the "Today" show on NBC in the 1960s all the way through serving as co-host on "The View" (per IMDb). She influenced generations of news professionals, making herself an icon for female journalists.
While much attention has been paid to Walters' career and journalistic techniques, including her ability to "disarm" interviewees with her direct questions (per Biography), what is not nearly as frequently discussed is Walters' personal life. She rubbed elbows and hob-knobbed with many famous figures throughout her life but always insisted that these personal relationships never got in the way of doing her job (via the Los Angeles Times). What's even less discussed are the members of her family, including her daughter, Jacqueline.
Barbara Walters' relationships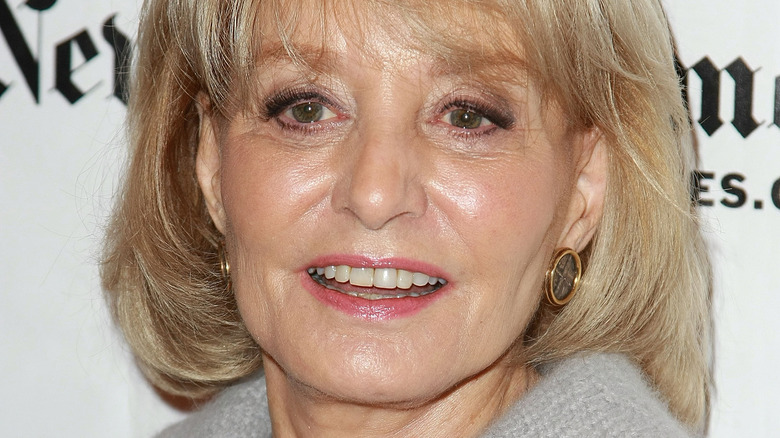 Neilson Barnard/Getty Images
Barbara Walters was raised in a sort of transient lifestyle, moving between New York and Florida due to her father's career in founding nightclubs. She noted in her autobiography (via The New York Times) that her parents' marriage was a rather tumultuous one, though the pair stayed together for 60 years. Four years after graduating from Sarah Lawrence College in 1951, Walters married her first husband, Robert Henry Katz. The marriage was short-lived, with the pair divorcing two years later, followed by an annulment in 1958. Walters declined to discuss this marriage publicly (per Beaver County Times).
In 1963, Walters married Lee Guber, and in 1968, the couple adopted an infant daughter they named Jacqueline Dena (per Us Weekly). According to The U.S. Sun, Jacqueline's adoption was kept secret from the public because Walters did not want her daughter's biological mother to know that she and her husband were the ones to adopt Jacqueline.
In the early years of Jacqueline's life, Walters' shot to fame and broke the glass ceiling for female journalists. In 1976, Walters and Lee Gruber divorced. Walters would marry Merv Adelson in 1981 and for a second time in 1986. However, after their final divorce in 1992, the two remained friends. The New York Times noted in Adelson's obituary that Walters said, "Merv was a kind and gentle man with a great sense of humor."
Walters relationship with her daughter, Jacqueline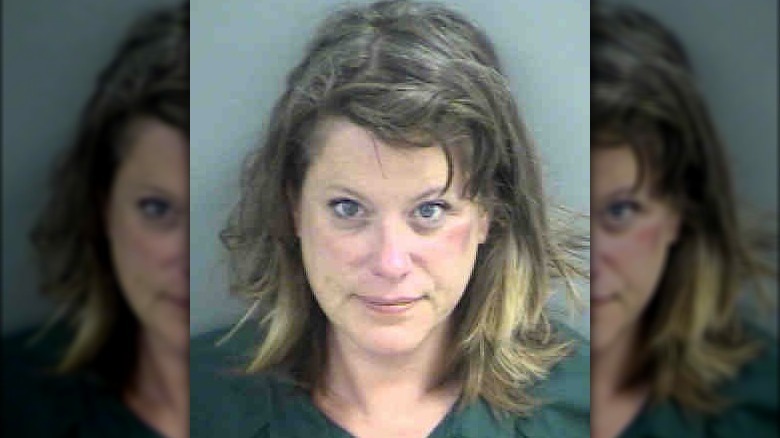 Handout/Getty Images
Walters' relationship with her daughter, Jacqueline, wasn't easy, with The Shalvi/Hyman Encyclopedia of Jewish Women (via The Jewish Women's Archive) noting that the mother and daughter weathered a lot of painful and turbulent times together. As the only child of the television news luminary, Jacqueline struggled with her mother's fame throughout her teen years. The U.S. Sun notes that Jacqueline had a substance use disorder as a teen and hitchhiked a total of 800 miles within a single month. In a 2002 interview with Jane Pauley, Jacqueline said, "[The] drugs numbed all the other feelings. But it didn't take away the issues that I had. They got bigger and bigger. I was more and more isolated from my mom's world. And I thought running would solve all my problems."
It was at this point that Walters entered Jacqueline into a program to treat her substance use. Jacqueline told Jane Pauley in 2002 that she stayed for three years and credited it with saving her life. She worked with a wilderness rehabilitation program and moved around the country, including living in northern Maine. In 2013, Jacqueline was arrested in Naples, Fla., for a misdemeanor driving under the influence charge (per E! News).
Through all of their trials and tribulations, Walters had a loving relationship with Jacqueline. She told HuffPost, "I adore my daughter." 
If you or anyone you know needs help with addiction issues, help is available. Visit the Substance Abuse and Mental Health Services Administration website or contact SAMHSA's National Helpline at 1-800-662-HELP (4357).