Here's Who Inherited Joan Rivers' Money After She Died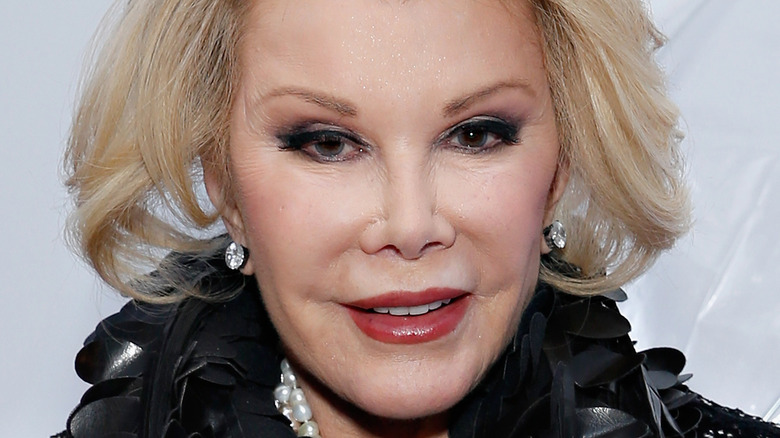 Cindy Ord/Getty Images
You may not be familiar with the name Joan Alexandra Molinsky, but you have almost certainly heard that of her alter ego, Joan Rivers. As ABC News notes, the comedian seemingly came out of nowhere one night in the 1960s, after being compelled to pick up the slack following a failed bit on "The Tonight Show," and the rest is comedy history. She went on to break down barriers in comedy, gleefully courting controversy and refusing to make any apologies along the way. She also made a ton of money, via her comedy career, her bestselling books, and, according to Fortune, primarily through her jewelry line.
Unfortunately, all good things must come to an end, and Joan's career and life both ended in 2014 on her death from throat cancer. According to Entertainment Tonight, her estate was estimated to be worth approximately $150 million at the time. And it appears that Rivers did as a lot of people of wealth do with their fortunes, leaving money here and there to family members and causes important to them.
Joan Rivers' family and charities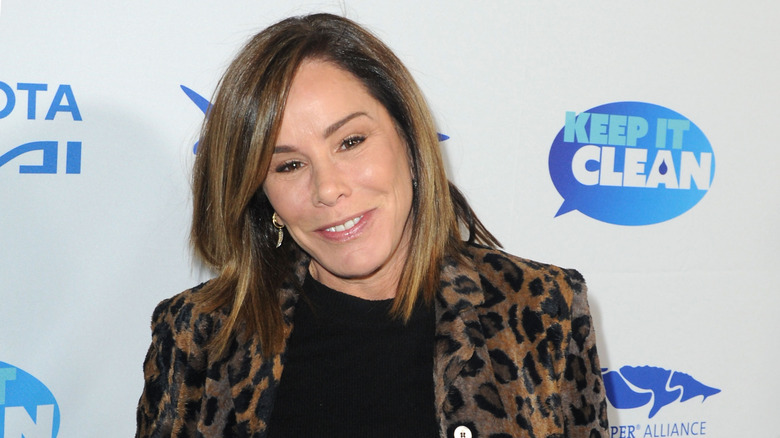 Joshua Blanchard/Getty Images
For the later part of her career, Joan Rivers was often joined by her daughter, Melissa Rivers (born Melissa Warburg Rosenberg, according to MD Daily Record), who was, in a way, a living, biological extension of Joan's comic schtick.
When her mother died, Melissa became the executor of her sizeable estate, according to Business Insider. Thanks to publicly available filings, at least some of what became of that estate is a matter of public record. Most of Joan's tangible property went to Melissa, with other amounts of money going to her son, Cooper, as well her Rivers' niece and nephew, Caroline Waxler and Andrew Waxler. Those monies were put into a blind trust, which means the specific amounts and distribution schedules are not public record. Meanwhile, Rivers, an animal lover, made sure there was money to care for her rescue dogs, and put aside some funds for some beloved former employees. Further, according to Entertainment Tonight, she left unspecified sums to California's Guide Dogs for the Blind, the Jewish Guild for the Blind in Manhattan, the Jewish Home and Hospital Federation of Manhattan, the Simon Wiesenthal Center, and the Cystic Fibrosis Foundation.