This Is How Good Elvis Presley Was At Karate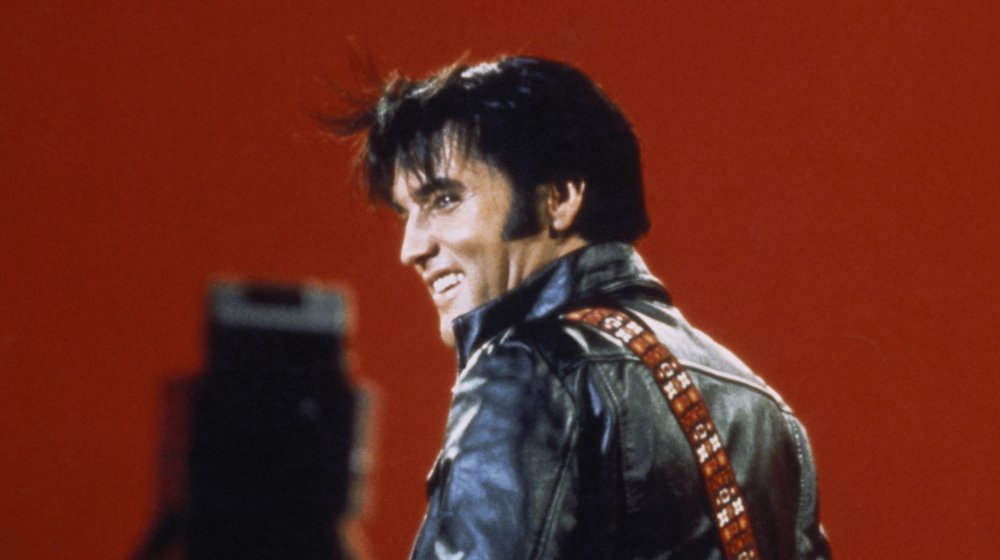 Michael Ochs Archives/Getty Images
Elvis Presley, born in Tupelo, Mississippi in 1935, was a lad who loved Gospel music, loved his mother, and grew up to be an American success story, pop culture icon ... and punchline. There was a period when he was perhaps the most-impersonated entertainer in modern history — nearly 200 of them were working in Las Vegas alone back in 2013, says Time — but while he began as a hip-shaking rock-and-roll sex deity, movie star, and Vegas headliner, his later legacy was sadly marred by his food intake, the toll of drug addiction, and his tragic death than for his remarkable talents, charisma, and work ethic.
Like many young men of his generation, Presley served a hitch in the army, drafted in 1957, and posted to Germany. Two important things happened there: he met his future wife, Priscilla Beaulieu, according to Biography, and he discovered karate. Country Music Nation reveals that Elvis first began to study shotokan-style karate in Germany with Jurgen Seydel. In Paris, Elvis worked for nine straight days with Tetsugio Murakami, and when he finished his army service, he returned to Memphis, where he began to work with a teacher named Hank Slemansky, who taught in the chito-ryu style, according to Mental Floss. 
Elvis qualified for a first-degree black belt in 1960, two years after starting his training. Presley also started to work with Ed Parker, a kenpo master with whom he trained off and on for the rest of his life.
Elvis sought the number seven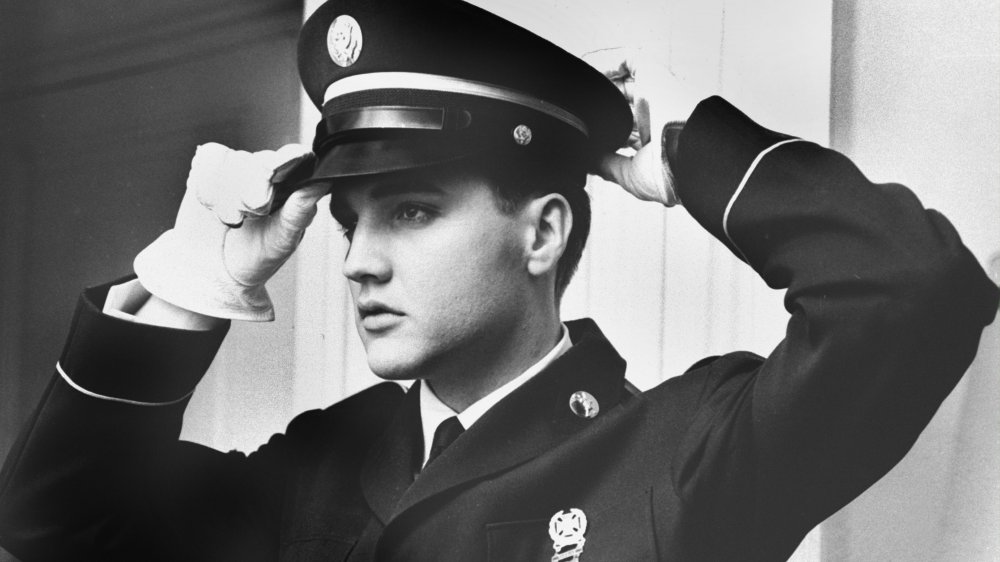 Apic/Getty Images
Another Memphis instructor, Master Kang Rhee, also trained Elvis. On his website, Rhee reports that Elvis was promoted to seventh degree black belt in 1973 and later became an instructor and opened his own studio, the Tennessee Karate Institute. Was it just another "celebrity black belt," though? That certainly happened sometimes — supposedly the singer Ricky Nelson had a black belt, even though, by all reports, he was terrible at the art — but there are reports that Slemansky truly made Elvis work to earn the belt. Slemansky later told Parker, "The kid ain't pretty, but he's tough and he's a black belt."
As for the seventh-degree belt, Elvis believed seven was an important, almost mystical number for him, and he really wanted to earn the belt. Rhee himself was only seventh degree and theoretically couldn't promote Elvis to his own level. After a meeting of other karate masters, the promotion was given. Elvis was grateful and, being Elvis, showed his gratitude by giving Rhee a Cadillac.
One of Elvis's passion projects was a documentary on karate, to be titled The New Gladiator. It was never completed, but there's footage available of the King going through his paces. You be the judge.