The Truth About Elvis Presley's Wife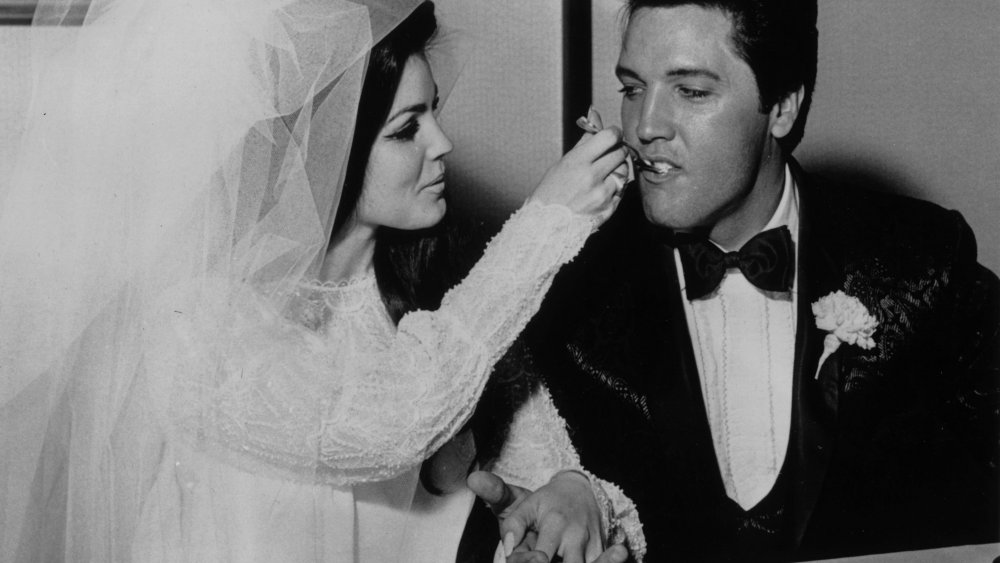 Keystone/Getty Images
The first thing you should know is that The King was 24 when he met her. Good age; lots of people decide about then that it's time to find The One and settle down ... as settled down as you can be when you're Elvis Presley and your earning potential is nearly unlimited.
The second thing you should know is that when he first met Priscilla Beaulieu, she was younger than he was. Which isn't necessarily a bad thing, either, depending on the circumstances and the maturity of everyone involved and she was all of 14. Years. Old. In the ninth grade.
Elvis was all shook up. And not necessarily in a good way.
He was serving his hitch in the U.S. Army in Germany and she was living there with her family — her father was also military. That first evening meeting — chaperoned, mind you — Elvis played some songs for her, including "Are You Lonesome Tonight?," which isn't at all creepy. What with him being 24 and her being 14. Years. Old.
Apparently Elvis was impressed, partly because she was young and he figured he could mold her into his "ideal woman" — "I can train her any way I want," he told a friend. He was also impressed because of Priscilla's resemblance to his mother. We'll just let that sit there.
No longer Mrs. Presley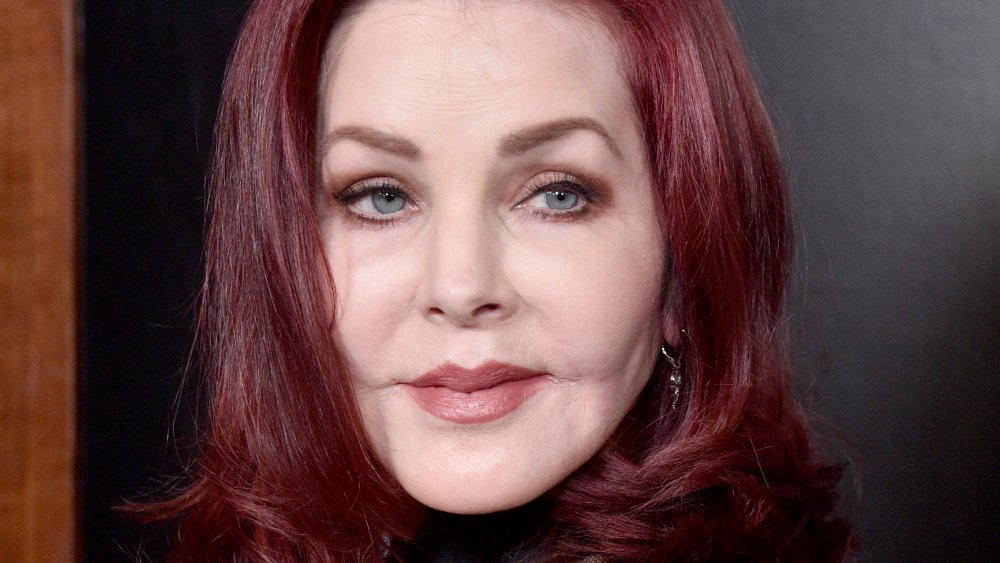 Gregg Deguire/Getty Images
Elvis finished his enlistment and returned to the U.S. in 1960. Priscilla wrote him letters and in 1962 (he would have been pushing 30, and she would be 16. Years. Old) he invited her to visit him in Los Angeles.
To his credit, he insisted that she finish high school. He also had her teeth capped and her hair dyed black, to match his. A walking, talking doll. On May 1, 1967, the couple married in Las Vegas. Their daughter, Lisa Marie, was born in February 1968.
Elvis hadn't been faithful during their courtship, nor was he during their marriage, and after Priscilla gave birth, he no longer found her attractive. Both had affairs, and finally divorced in 1973, leaving the courthouse holding hands.
"I did not divorce him because I didn't love him," she said later. "He was the love of my life, but I had to find out about the world."
Elvis never remarried; he died of cardiac arrest at age 42 in 1977. She didn't, either, though she had a long-term relationship and bore a child with Marco Garibaldi. Priscilla went on to a career in TV and movies, with a part on the prime-time soap "Dallas" and in the "Naked Gun" series of comedies with Leslie Nielsen, as well as producing both films and TV. 
She's also involved in several business ventures, including fragrances and linens, and is credited with having the acumen to turn Graceland, Elvis's former residence, into a highly successful tourist venue. "But what price memories?"