The Story Of Elvis Presley's Tragic Death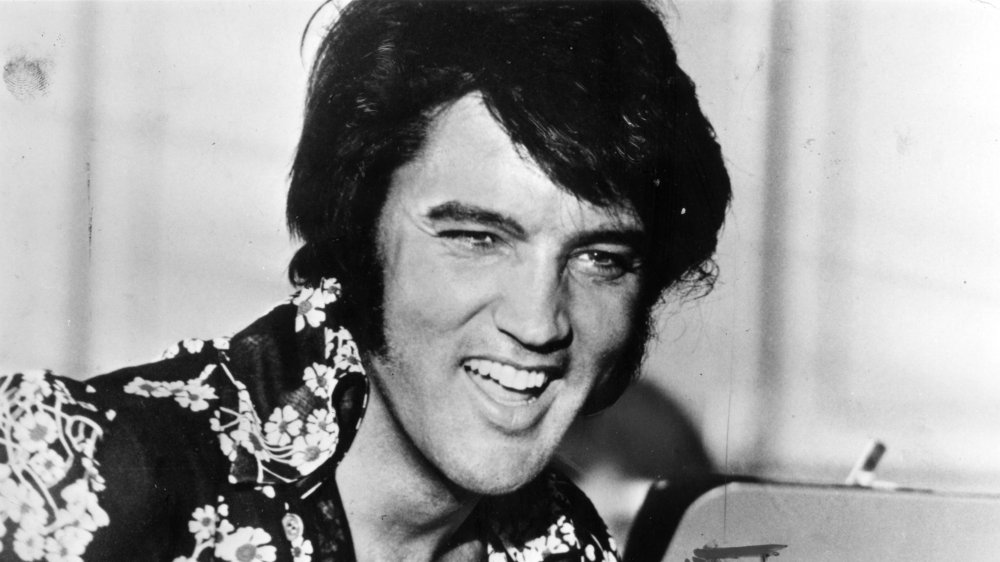 Keystone/Getty Images
He was the King of Rock n' Roll in life, but his death was anything but distinguished. According to musical legend Leonard Bernstein, Elvis was the "greatest cultural force in the 20th century." That's high praise from an esteemed authority on the matter. It's also hard to argue with. Over the course of his musical career, Presley amassed 108 hits on the Billboard Hot 100 and 67 total weeks at the very top of the charts. But like so many musical artists of his caliber, the back half of his career saw a steady personal decline that culminated in his untimely death at the age of 42.
More than 40 years after Presley's passing, questions still swirl around the circumstances of his death. Presley's girlfriend Ginger discovered his body on the bathroom floor of his Graceland estate on the morning of August 16, 1977. The official cause of death listed in the coroner's report was cardiac arrest, but revelations made public long after the event confirmed that Presley's rampant drug use was a major contributing factor.
According to a profile in Town & Country, Elvis made liberal use of a dangerous cocktail of prescription drugs including barbiturates, opiates and other addictive sedatives. Sadly, this kind of overprescription wasn't uncommon at the time — particularly in entertainment. The toxicology report revealed that at the time of his lethal cardiac incident, Presley had several dangerous narcotics in his system including Dilaudid, Percodan, Demerol, Quaaludes and codeine.
The family tried to conceal Elvis' drug use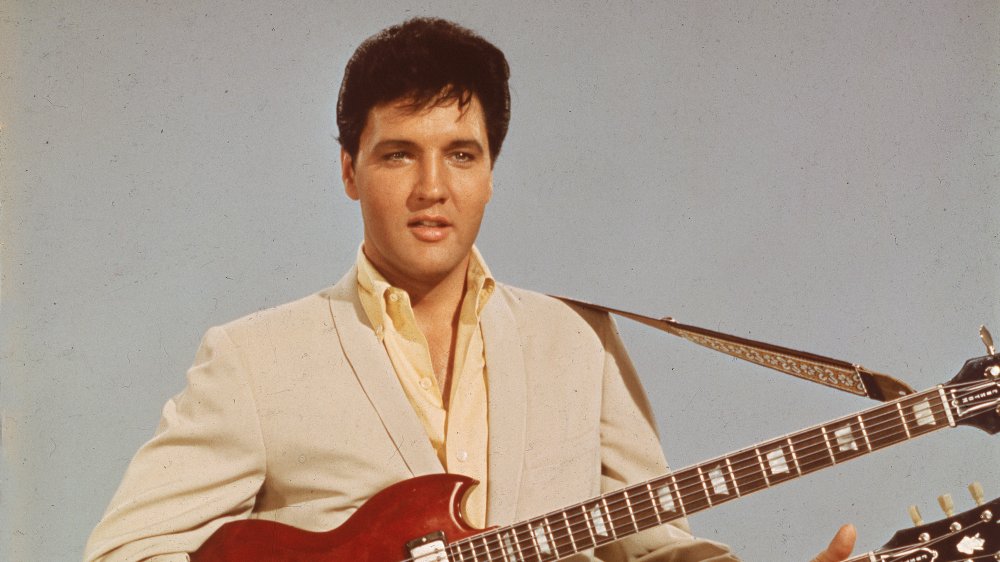 Hulton Archive/Getty Images
Blame for The King's death fell squarely on the shoulders of his personal physician, Dr. George "Dr. Nick" Nichopoulus, a memphis GP whose name appeared on all of Presley's fatal prescriptions. Dr. Nick had been treating Presley since 1967. The state of Tennessee suspended his medical license for three months for overprescribing controlled substances. He never served any jail time for the offense, and was acquitted of 11 felony counts related to overprescription in 1981.
Much of the mystery surrounding Presley's death stems from his family's efforts to keep the drug use quiet in the immediate aftermath of his passing. Tennessee's Chief Medical Examiner at the time, a man named Jerry Francisco, helped with these efforts at concealment. He told American Medical News, "Elvis Presley died of heart disease, and prescription drugs found in his blood were not a contributing factor. Had those drugs not been there, he still would have died." Fake news, indeed. All in all, the real story about the King's death didn't surface until almost two years after his passing. Maybe Baz Luhrmann's forthcoming biopic will shed some further light.