The Tragic Death Of Gregg Allman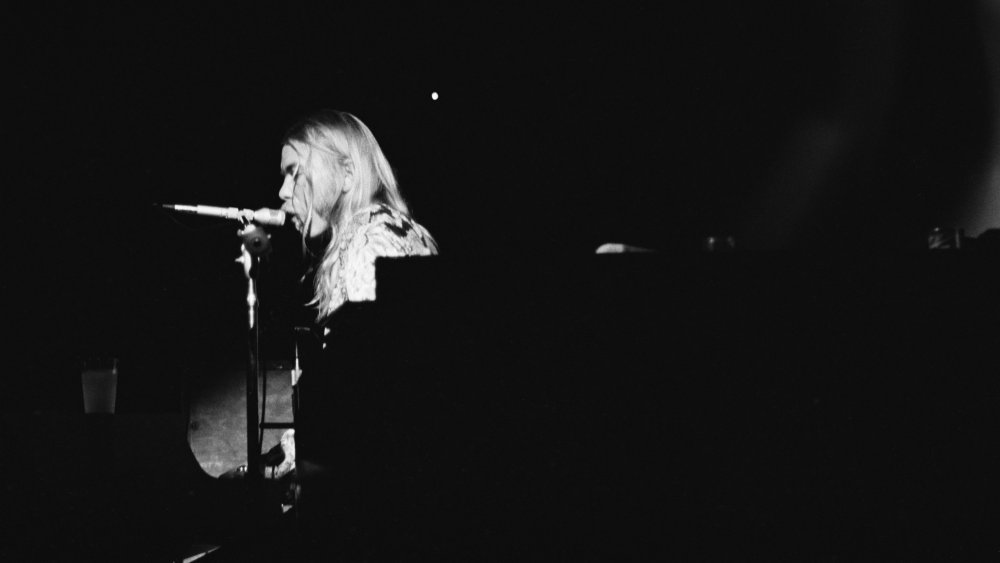 Michael Ochs Archives/Getty Images
We may receive a commission on purchases made from links.
Songwriter, vocalist, and keyboardist Gregg Allman was a pioneer of southern rock and a progenitor of what came to be known as the jam band sound. He and his brother Duane headed The Allman Brothers Band, which originated the style that would be emulated by groups such as Lynyrd Skynyrd. the Marshall Tucker Band, and a slew of other more traditional country music acts. The band's proclivity for lengthy solos that ranged from virtuosic blues to trip-head cosmic mind journeys also laid the ground work for subsequent extensive (some might say excessive) groovers like Widespread Panic, Phish, The String Cheese Incident, and (maybe too many) more.
Gregg Allman's long, storied career was plagued by tragic deaths almost from the start, the first and most devastating being that of other brother Duane Allman, the band's lead guitarist. Duane died at just 24 years old — an age early even by the live hard and die young standards of rock and roll — after crashing his motorcycle in Georgia in October 1971. His death would be followed by those of bassist Berry Oakley, just over a year later (also by motorcycle crash and almost in the same place), those of non-founding members Frankie and Dan Toler in 2011 and 2013, and finally the terrible suicide of drummer Butch Trucks in 2017. As it would turn out, the death of Gregg Allman wouldn't come much long after that dismal loss, and Rolling Stone would report his death just a few months later.
Gregg Allman's health problems began long before his death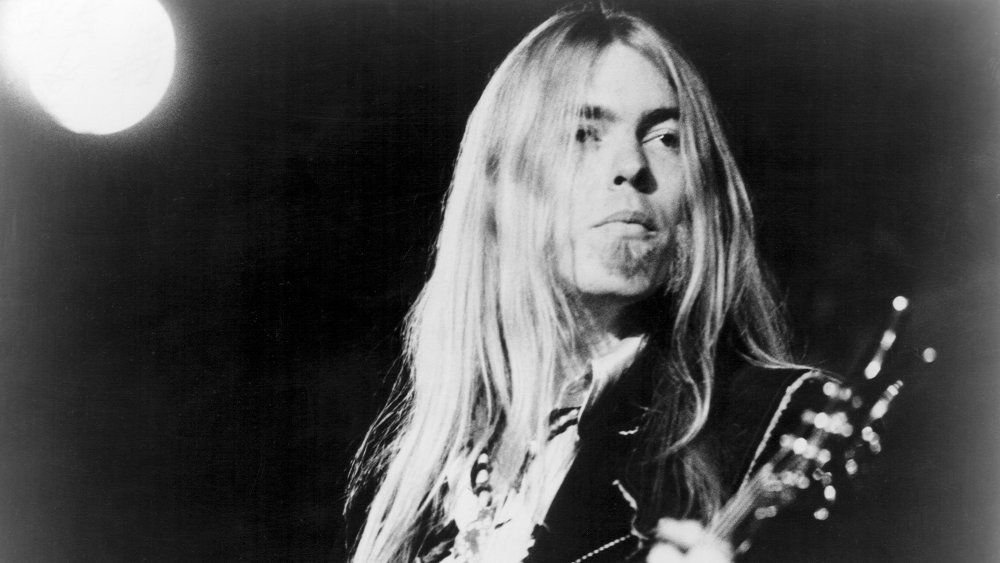 Michael Ochs Archives/Getty Images
Just listen to one of the epic guitar solos of one of The Allman Brothers Band's classic tracks (we recommend the phenomenal 23-minute version of "Whipping Post" they recorded live for their 1971 album At Fillmore East), and it'll be clear that the southern rockers consumed mammoth amounts of drugs. Gregg Allman struggled for years with many types of drugs, but his fiercest and longest battles were with alcohol and heroin. He was infamously plastered and could barely get a word out when The Allman Brothers Band was inducted into the Rock and Roll Hall of Fame in 1995. The ceremony may have been a wake-up call for the Midnight Rider, for after that he started another round of rehab and was finally successful. But, unfortunately, the damage had been done.
"As one of the greatest rock icons of all time, Gregg Allman has lived it all and then some," opens his 2012 autobiography My Cross to Bear, co-written with Alan Light. And all that living would eventually catch up to him. Allman was diagnosed with Hepatitis C in 2007, for which he received a liver transplant. In the following years, he would go on to suffer from liver cancer. The band continued to tour, but Gregg Allman's worsening health problems would force them to stop in 2014. Complications from liver cancer were responsible for the singer's death on May 27, 2017, at the age of 69.
The Allman Brothers Band had an intergenerational following right up to the end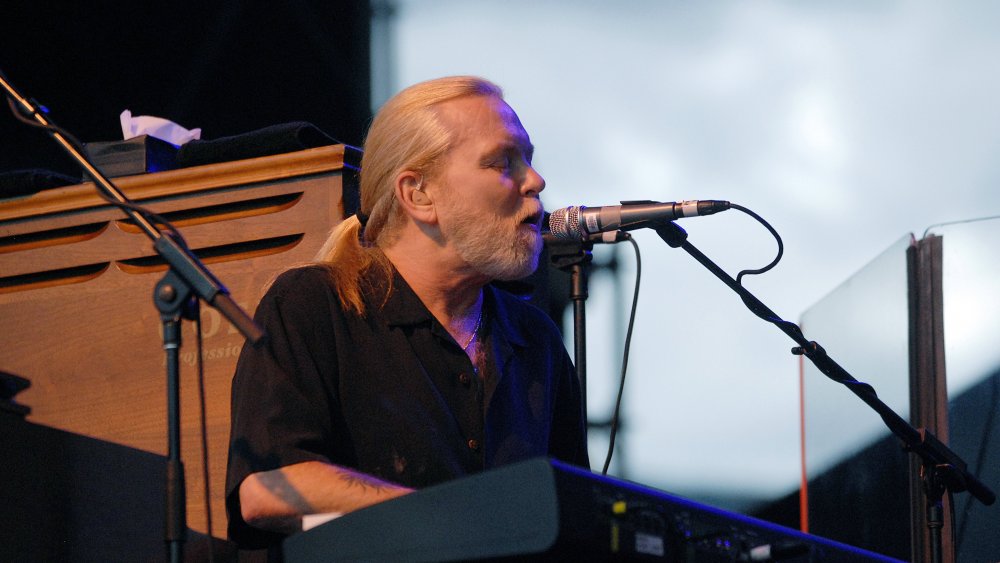 Larry Hulst/Getty Images
The broad, continuing appeal of the virtuosic rock and roll that Gregg, Duane and the others in The Allman Brothers Band created in the 1960s and 1970s was a great joy to him at the end of his life. According to The New York Times, the band sold out more than 200 concerts between 1989 and 2014. "It's an exceptional feeling to see all those young folks at the shows," wrote Allman of this wide-ranging appeal. "When I was a kid, I didn't listen to Tommy Dorsey," he said, referring to the influential jazz trombonist popular during the big band era of the 1930s, '40s, and early '50s. "There was a generational line drawn when it came to music. Kids today love Jimi Hendrix and the Grateful Dead – all kinds of good music. They love the Allman Brothers. There's that old saying, 'Fun for ages 6 to 60,' and by God, that's what our audience is."
Upon Allman's death in 2017, other musicians close to him took to Twitter to mourn the loss. According to Vanity Fair, his ex-wife (they divorced after nine days) and collaborator Cher said she tried, but "words are impossible." Peter Frampton, Keith Urban, Charlie Daniels, Melissa Etheridge, and former Beatle Ringo Starr were among the others to say goodbye to the southern rock progenitor whose influence is still felt in several musical genres to this day.