The Allman Brothers Band's Tragic Real-Life History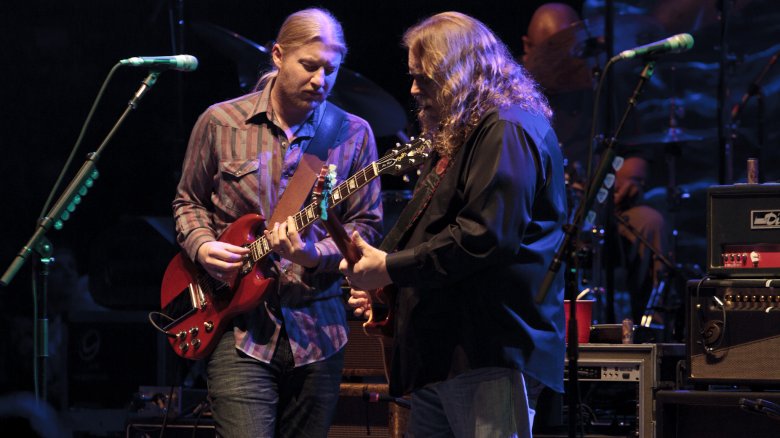 Getty Images
For six decades, from 1969 to 2014, the Allman Brothers Band entertained millions with their unique mix of blues, Southern rock, and good old-fashioned rock star drama. Young people who only know them through classic rock radio might be shocked to hear how the band wasn't just a bunch of pure, good old boys dedicated entirely to making great music. Rather, if reality TV had existed during their prime, theirs would likely have been the hottest show around.
Between numerous deaths, drugs galore, massive infighting that would put the oldest and unhappiest of married couples to shame, and celebrity marriages that never should've happened in the first place, the story of the Allman Brothers is so much more than "they wrote 'Ramblin' Man' and 'Melissa' and they're awesome for it." Here is the tragic real-life story of Duane Allman, Gregg Allman, and their band of merry addicts who also happen to be musical geniuses.
Their drug use was comically excessive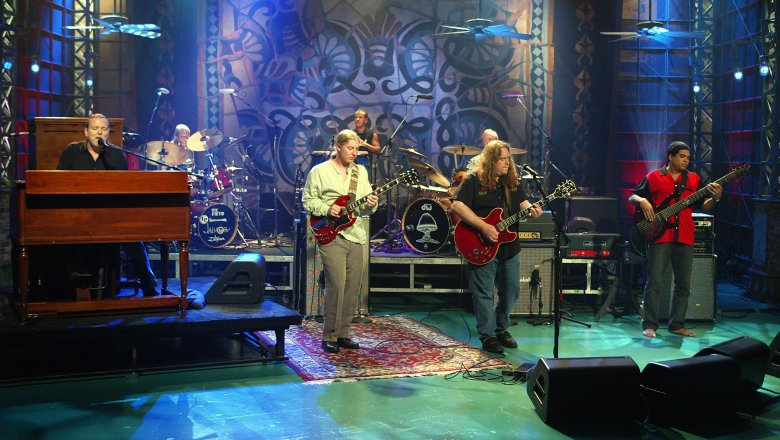 Getty Images
The Allman Brothers certainly weren't the only band to do drugs and live the rock star life to excess. But they took their drugs-and-money lifestyle to a level few bands can even dream of — if you pitched their real-life issues to a Hollywood studio, they'd probably reject you for being cartoonishly unrealistic.
As Gregg Allman recounted in his memoir, My Cross to Bear, as the Allman Brothers got more successful, they increasingly devoted themselves full time to drugs, rock 'n' roll craziness, and more drugs. Cocaine in particular was huge among the group, and they spent almost literal truckloads on the white stuff. As Allman recounted, one time they played a 41-day tour that paid $80,000 per show. You don't need to be a mathematician to know that equals a whole lot of money — well over $3 million — and yet by the time the tour was through, the band had managed to hold on to a meager $100,000. That's what happens when you live a life so excessive that, as Allman put it, their roadies had roadies, not to mention all those drugs and the private jumbo jet they bought.
Yes, of course the Allman Brothers bought a plane. Apparently, when they arrived for their first flight the crew had spelled out "Welcome Allman Brothers" on the bar ... yes, using cocaine. Don't expect anyone in the Allman Brothers Band to ever lecture you on fiscal responsibility.
Duane Allman's death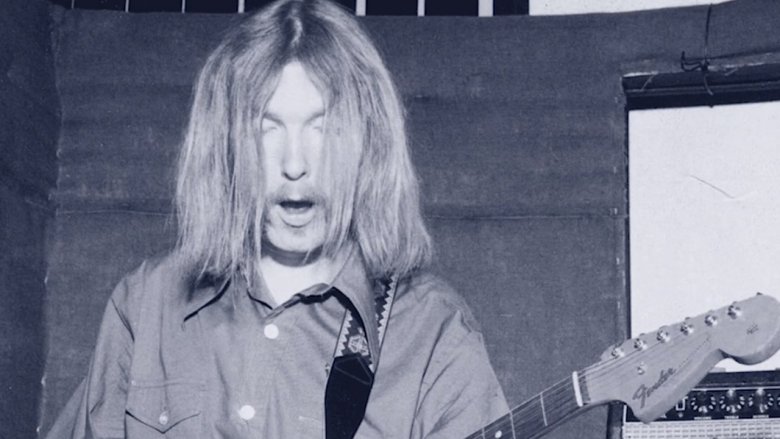 Facebook
Few bands have dealt with more death and tragedy than the Allman Brothers. Their dances with the Reaper started on October 29, 1971, when Duane Allman, Greg's brother and the young group's heart and soul, lost his life at 24. Even by rock 'n' roll standards, where so many stars expire at age 27 they named a club after them, Duane Allman died way too young.
As reported by Rolling Stone, Allman was riding his motorcycle down a Macon, Georgia, road when he attempted to swerve past a truck. His plans failed in the worst possible way. He lost control of the motorcycle and was pinned beneath it, skidding at least 50 feet.
Despite several hours of surgery, there was no saving Allman. His injuries were massive. His chest had collapsed and caused a ruptured coronary artery, along with severe liver damage and other internal injuries. Virtually nobody can recover from that, and Duane Allman was no exception. He died in the hospital, leaving behind a grieving brother and bandmates, along with millions of saddened fans. There's no telling what he would have contributed to music had he survived, but considering how, despite his short life, he still gave us "Midnight Rider," it's safe to say he had a ton of great music — and life — left in him.
Berry Oakley's death: eerily a lot like Duane's
Of all the people affected by Duane Allman's all-too-early death, nobody was more devastated than the band's bassist, Berry Oakley. The whole band was hurt by their leader's passing, but Oakley's world was completely shattered.
Then, on November 11, 1972, just slightly over a year after Allman's death, Oakley was riding his motorcycle in Macon, Georgia. Coincidentally or intentionally, he was only a few blocks away from where Allman had his fatal accident. Like Allman, Oakley lost control of his motorcycle and drove into a bus. Later that day, after initially refusing medical treatment, he passed away from a fractured skull and cerebral swelling. He, like Allman, was just 24 when he died.
As drummer Butch Trucks recalled in his blog, "I don't think Berry really knew how to exist in a world without Duane. The sparkle that was Berry was simply gone." He drank heavily nearly every day, and while he still toured and recorded, he seemingly did it out of obligation, not out of love or passion.
By all accounts, it seems the only thing Berry truly cared about since Duane's death was being with Duane again. Berry Oakley was buried next to Duane Allman in Macon.
Gregg Allman and Cher were terrible for each other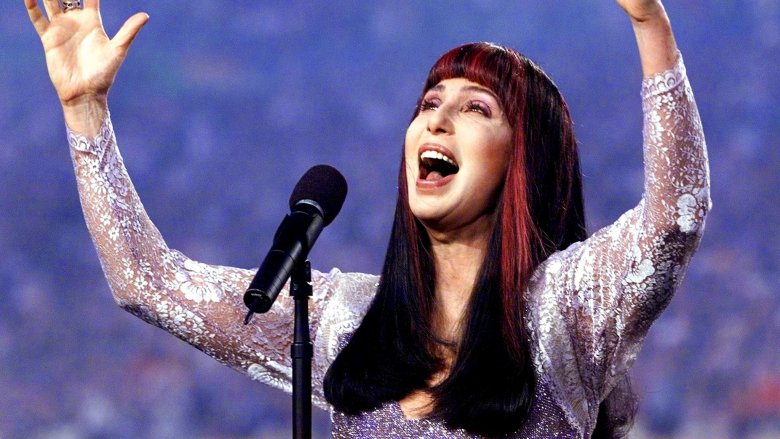 Getty Images
As the Allman Brothers grew more successful, certain members became bona-fide celebrities as well as musicians. Gregg Allman took that status to its logical extreme, entering into a high-profile celebrity marriage that was doomed from the start and made virtually nobody happy.
In July 1975, pop superstar Cher finalized her divorce from Sonny Bono. Just a few days later, she not only started dating Gregg Allman, she married him. You can see where Cher marrying some rocker she barely knew would raise a few eyebrows. As it turns out, it raised hers as well — just nine days after they tied the knot, Cher filed papers to end the marriage.
According to Entertainment Weekly, Cher was unable to deal with Gregg Allman's abundant drug and alcohol use, something you'd think she would've checked out before letting him put a ring on it. They got back together a month later, but the problems didn't end. In fact, Cher was so stressed out, CBS had to postpone her variety show due to severe acne. Life with a '70s-era Allman Brother was bad for both your mental health and your skin.
They had a child together, but Cher and Allman simply weren't a good match for each other. Cher reuniting with Bono for a new TV show didn't help matters, and the two were finally divorced by 1979. The case for getting to know someone before you walk down the aisle with them got a little stronger that day.
Gregg Allman's manager dealt drugs for the mob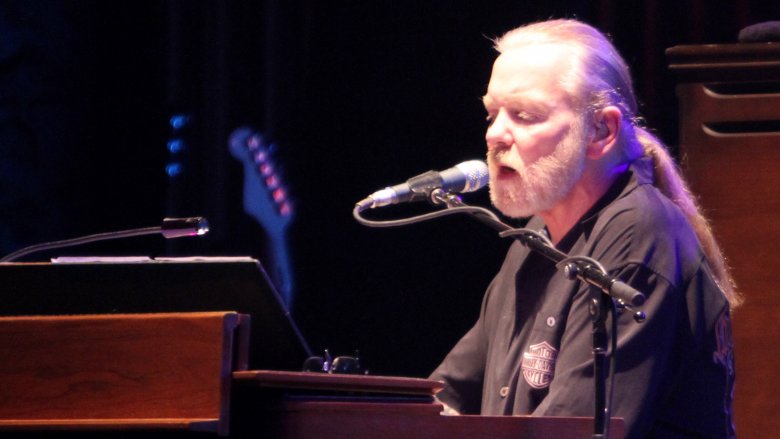 Getty Images
Plenty of rock acts deal with the occasional drug bust — it comes with the territory, like sick guitar solos and ignoring the bassist. But in 1976, the Allman Brothers dealt with a bust so bad, it stopped the band dead in its tracks for years. Also, it tied them to the Mafia, which sucks.
As recapped by Ultimate Classic Rock, Scooter Herring was Gregg Allman's personal road manager, which was mostly a euphemism for "drug supplier." Herring got Allman his drugs as part of a drug ring run by a notorious mobster named J.C. Hawkins. You've probably never dealt drugs through the Mob, but if you assume it's a terrible idea, you're right.
The FBI didn't like it very much either, nabbing Herring and throwing the book at him. Allman initially tried to snuff the investigation by refusing to talk, but the feds told him he'd go to prison for perjury if he kept that act up. They offered him immunity in exchange for his testimony, and Herring apparently persuaded Allman to take it. The jury convicted Herring and the judge gave him 75 years in prison, although his conviction was overturned on appeal in 1978.
To the rest of the Allman Brothers Band, Gregg's testimony was unforgivable and akin to snitching. While snitches usually get stitches, Allman instead got fewer riches — the band broke up for the first time shortly thereafter.
Their first disastrous (and short-lived) reunion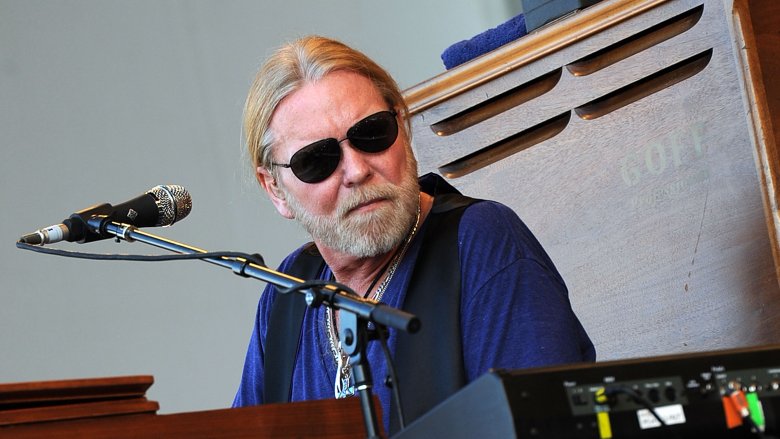 Getty Images
It's hard to keep a good band down for long — just look at all the bands touring a year after "retiring." For the Allman Brothers, their first break-up lasted just two years, though in hindsight they should've stayed divorced far longer.
In 1978, the band stopped hating each other long enough to become a band again. Gregg Allman explained the reunion simply: "What we did when we worked on other things wasn't as good was what the Allman Brothers did." That said, the band's output from their second go-round rarely makes the radio today because by Allman Brothers standards, it was terrible.
The band recorded two albums during their reunion, and neither set the world on fire. The first, Reach For The Sky, simply wasn't that good. The second, Brothers of the Road, was a special kind of not good, the type that destroys a band's soul. You can blame creative differences like guitarist Dickey Betts did: "We recorded it one way and the producers mixed it another way. It turned into this awful pop album."
Sadly, the road wasn't too kind to the band either. Many music fans simply didn't care about Southern rock at the time — it was all about disco. None of the ramblin' men wanted to slap on bell bottoms and boogie-oogie-oogie simply to stay relevant, so instead they faded away. By 1982, the band had gone their separate ways again, and they stayed separated until 1989.
Gregg Allman's drunken road to the Hall of Fame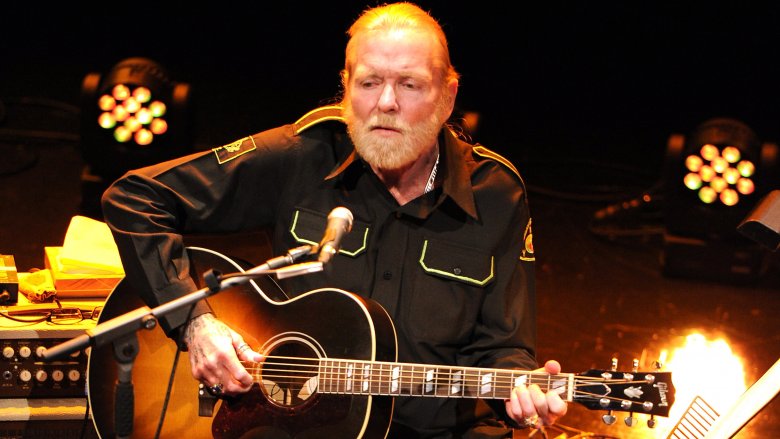 Getty Images
Everyone with an addiction issue eventually faces rock bottom. For Gregg Allman, that came in 1995, spread out over an agonizing, embarrassing five days.
As Allman recounted in My Cross To Bear, the week the Allman Brothers were inducted into the Rock and Roll Hall of Fame was a terrible one for him. He celebrated the honor by getting stone-cold, stinking drunk the entire week. The band made two late-night TV appearances, one for Conan O'Brien and the other for David Letterman. With the latter, he recalls looking especially bad; he was sloshed, "puffy and bloated," and it was a miracle he even made it through the set. He said of the Letterman gig, "I don't even recognize the guy singing 'Midnight Rider.'" He was so out of it that he couldn't even make the rehearsal for the band's Hall performance.
Come the actual induction, Allman's body was there, but little else. Still drunk as ever, he completely blanked on his planned speech and simply said, "This is for my brother. He was always the first to face the fire. Thank you." While that's sweet, and you can certainly say a lot with a few words, it's clear he meant to say much more, but was simply too far gone to do so.
Allman started rehab afterward, and it thankfully stuck. He lived another 20 years.
Dickey Betts' 2000 firing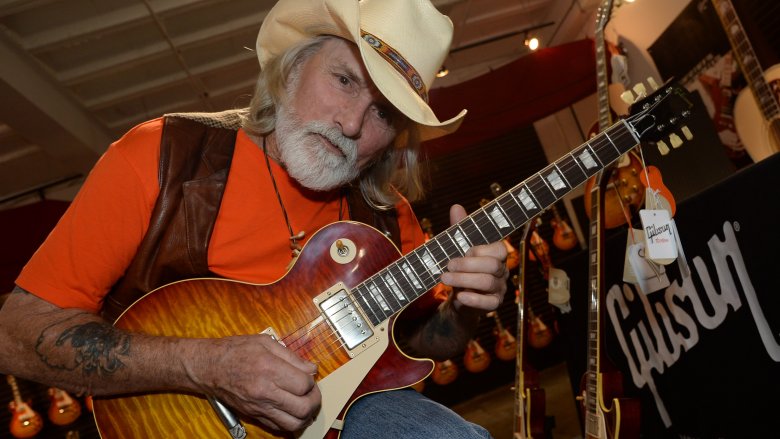 Getty Images
It takes a lot to get fired from a hard-partying band for partying too hard, but that appears to be at least one reason founding member Dickey Betts hasn't been in the Allman Brothers since 2000. To hear Betts tell it during a 2017 Rolling Stone interview, he was ousted from the band because he dared to demand an audit of the band's money from their manager, Bert Holman.
But to hear band members like Jai Johanny "Jaimoe" Johanson tell it, they fired Betts because he had simply become impossible to deal with. While the rest of the band was calming down, Betts was drinking and partying as much as he ever had. After some shows where his playing and behavior were especially erratic, the band told him he was out until he got sober. He never really did, so out of the band he remained.
What's more, the band felt he was acting like the "boss" of the band, issuing demands and attempting to take near-complete control of the musical direction. Betts didn't admit as much to Rolling Stone, but did say he felt "everyone was f*cking my band up. Gregg wanted horns. And it was just so crazy." Whatever the reason, a band firing a founding member and leader, over 30 years into their run, is crazy indeed.
Frankie and Dan Toler's deaths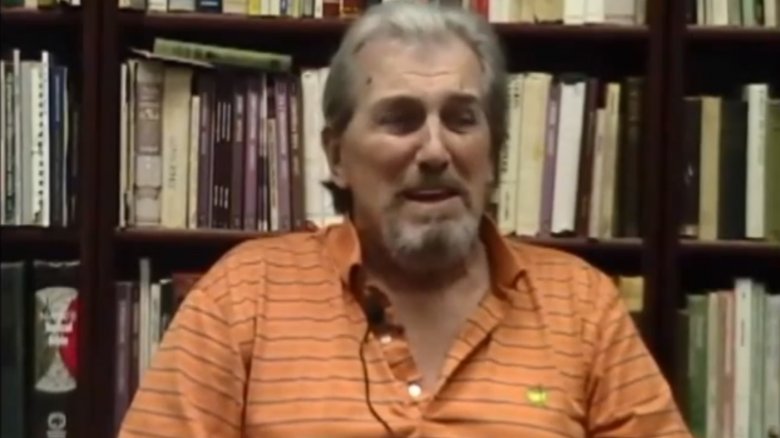 YouTube
In the past decade, the Allman Brothers have been dealing more and more with death, for various reasons. The years 2011 and 2013 saw the respective passings of drummer David "Frankie" Toler and his brother, guitarist Dan Toler, at the too-young ages of 59 and 65.
The Tolers weren't founding members, joining the band during their first reunion in 1980. The band broke up two years later, but the Tolers remained at Gregg Allman's side, touring with his solo act, the Gregg Allman Band. The Tolers didn't join the band from 1989 onward, so Frankie spent some time with the Marshall Tucker Band, toured with his brother Dan, and also drummed for a supergroup called the Renegades of Southern Rock. Dan, meanwhile, worked in jazz fusion before joining his brother in the Renegades. Allman Brothers or not, the Tolers kept busy.
Sadly, by 2009 Frankie's health was giving out — he had received two new livers, but that didn't keep him around for long. On June 4, 2011, while in hospice care, Toler passed away from his illness. That same year, Dan was diagnosed with ALS (Lou Gehrig's disease), which he succumbed to in February 2013.
The suicide of Butch Trucks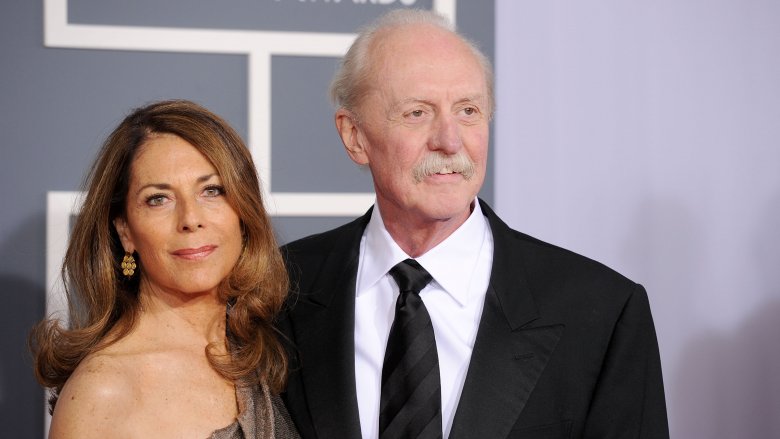 Getty Images
Even though they officially said farewell in three years earlier, 2017 was the true nail in the coffin for any hopes of the band playing together again. The reason is, sadly, because the coffins piled up that year.
The first to go that year was Claude "Butch" Trucks, a founding member, one of the band's two original drummers, and one of the few band members to stick around from beginning to end. In January of that year, according to the Miami Herald, the 69-year-old Trucks killed himself, and right in front of his wife, Melinda, to make it even sadder. Melinda immediately dialed 911, telling the dispatcher she had just seen her husband shoot himself. Paramedics arrived, but Trucks died at the scene shortly after.
Someone else who loved him, Gregg Allman, reacted in a statement with "I've lost another brother and it hurts beyond words. ... He was a great man and a great drummer and I'm going to miss him forever."
Sadly, forever wasn't very long at all.
If you or anyone you know is having suicidal thoughts, please call the National Suicide Prevention Lifeline at 1-800-273-TALK (8255).
Gregg Allman's death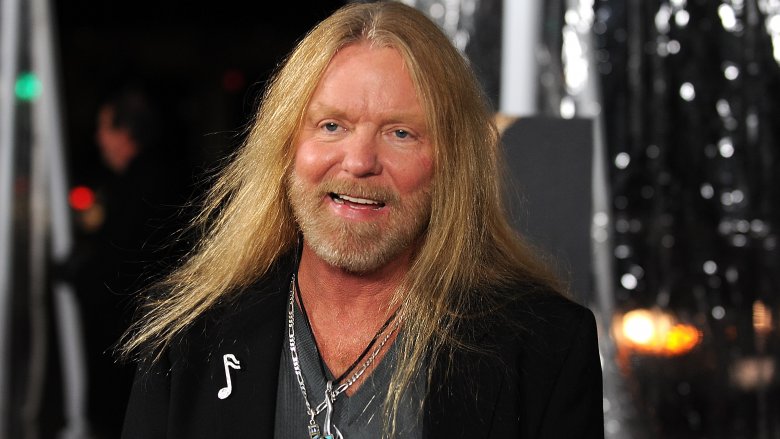 Getty Images
In 2017, 46 years after Duane Allman's untimely death, the 69-year-old Gregg joined his brother in passing from this world.
Allman lasted far longer than anyone who lived that hard had any right to, but starting in 2007 his lifestyle began to take its toll. That year he contracted Hepatitis C — apparently from a dirty tattoo needle — and needed a liver transplant. He also started experiencing an irregular heartbeat that forced him to go both vegan and gluten-free. Then, at some point in the past couple years, he developed liver cancer. In 2016, he started postponing, then outright canceling, shows and cited various reasons for doing so. Most likely, however, it was the cancer doing a number on him.
In May of 2017, he succumbed to that cancer, dying in his Savannah, Georgia home. Even though his life was crazed, turbulent, and often tragic, Allman likely had no regrets. Like he said in My Cross To Bear, "If I died today, I've had me a blast. I wouldn't trade [my life] for nobody's." What's more, he also wrote, "When it's all said and done, I'll go to my grave and my brother will greet me saying, 'Nice work, little brother — you did all right.'"