The Person With The Most Oscar Wins For Acting Might Surprise You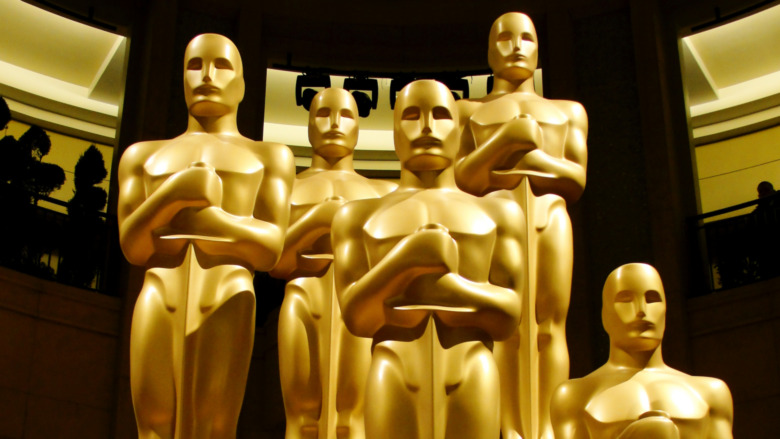 Shutterstock
It a rare enough feat to win more than one acting Oscar; there are only nine actors who have done so over the course of their careers, per Statistica. When it comes to nominations, Meryl Streep leads the pack by far with an astounding 21 nominations, starting in 1978 with a Best Supporting Actress nomination for "The Deer Hunter" right up until her Best Actress nomination in 2017 for "The Post." However, she has "only" won three times; she has one Best Supporting Actress Academy Award for "Kramer vs. Kramer" and two Best Actress statuettes, for "Sophie's Choice" and "The Iron Lady." 
Jack Nicholson and Katharine Hepburn are tied for the second most nominations, with 12 each. Nicholson is tied with Streep for second place, with three wins for acting. It is Katharine Hepburn who is the record holder for most wins for acting.
Not only did Hepburn win Best Actress the very first time she was nominated — in 1933, for her performance in "Morning Glory" — she also won Best Actress again for her performance in "Guess Who's Coming to Dinner" in 1968, for "The Lion In Winter" in 1969, and for "On Golden Pond" in 1982, as reported by Insider.
Her first and last Best Actress wins were 48 years apart. 
Katharine Hepburn was an award-winning and stereotype-breaking actor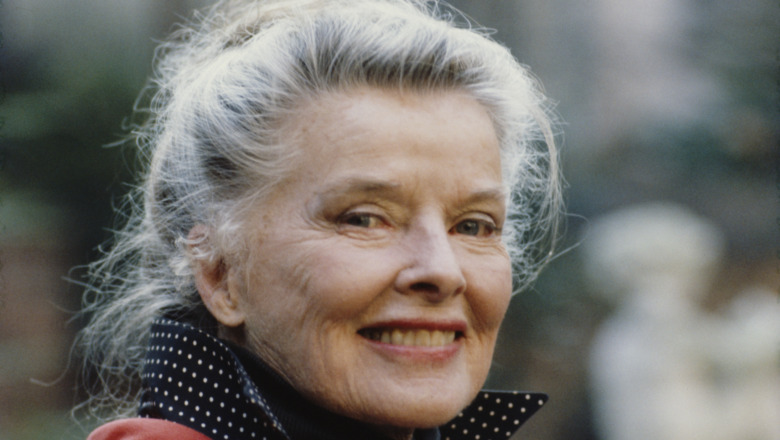 Michael Brennan/Getty Images
Katharine Hepburn's Oscar nominations and wins are notable for a few other reasons as well. Per Screen Rant, she is one of the oldest Academy Award winners of all time. She was 74 at the time of her win for "On Golden Pond," making her then the oldest woman to ever receive the Best Actress Oscar. Today, she is in second place, as Jessica Tandy took the lead as the oldest woman to win a Best Actress Oscar statue, for her lead role in 1989's "Driving Miss Daisy." 
As reported by the Financial Times, Hepburn was nominated for two Academy Awards in the 1930s, two in the 1940s, four in the 1950s, three in the 1960s, and one in the 1980s. She is also one of two actresses who won the Academy Award in a tie with someone else. In 1969, not only did she win for "The Lion In Winter," but Barbra Streisand also won for "Funny Girl." Streisand gave a memorable speech in a flashy bell-bottomed pantsuit at the award ceremony, which Hepburn did not attend. 
Hepburn's biographer Sheridan Morley ("Katharine Hepburn: A Celebration") summed up her career this way for the BBC: "Hepburn, alone in her time, brought a mind and an intellect to her movies. She was the first woman on screen to suggest that she had actually thought long and hard about what she was to say next. It was with her that women on the screen came of age."