The Surprising Reason The Academy Awards Are Called The Oscars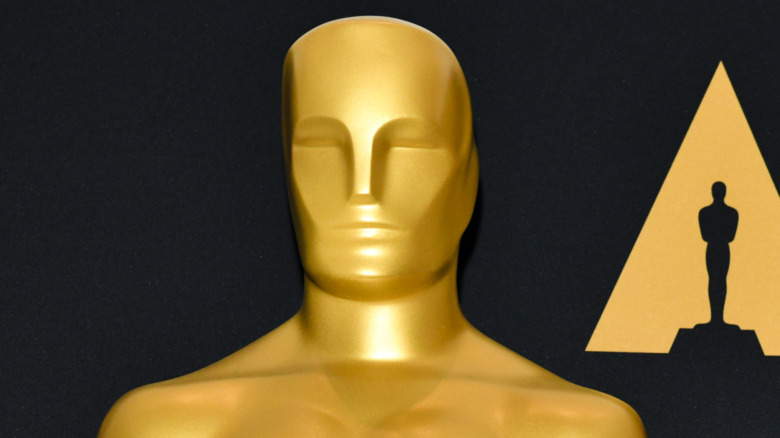 Rodin Eckenroth/Getty Images
The Oscars have been around for nearly a century now, and on April 26, 2021, the world will once again be paying close attention as the 93rd Academy Awards take place at the Dolby Theatre in Hollywood. Due to the extraordinary circumstances brought about by the COVID-19 pandemic, this year's Oscars were delayed by almost two months, though as the Academy of Motion Picture Arts and Sciences website notes, the ceremony will be pushing forward as usual with the necessary health protocols in place.
Along with the usual predictions and speculation that come with every Oscars ceremony, there are questions about the history and origins of the awards. For example, why are the Academy Awards known as the Oscars in the first place? As noted by Vix, the Emmys were named after the nickname for "image orthicon tube," the Grammys are essentially a shortened form of "gramophone," and the Tonys got their name from American Theater Wing co-founder Antoinette Perry. But what about the Oscars? Here's the rather surprising story of how the Academy Awards got their nickname.
The Oscars had a family connection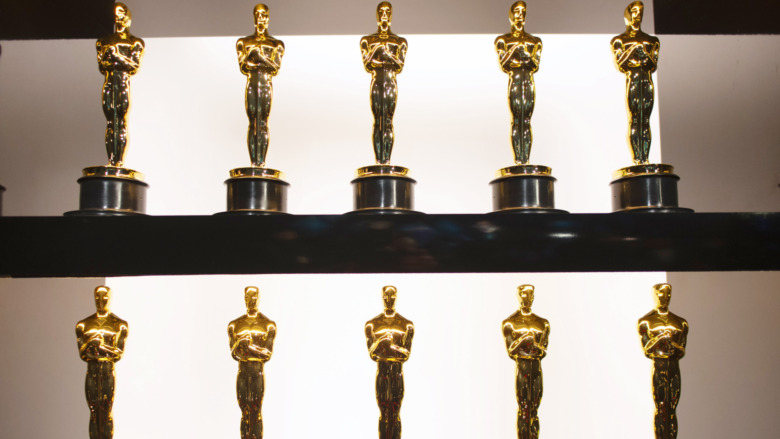 Handout/Getty Images
According to the Academy's website, the Oscar statuette was designed by MGM art director Cedric Gibbons and sculpted by George Stanley ahead of its first awards ceremony in 1929, but it wasn't until the 1930s that it got its more familiar name. Although there are different stories on the origin of the name "Oscar," the most accepted one is that Academy librarian Margaret Herrick made a comment about how the statuette looked like her uncle Oscar. As it remains to this day, the official name of the statuette is the Academy Award of Merit, though that is quite a mouthful for most people to say.
It was only in 1939 when the Academy officially started calling the statuette Oscar, though it had been half a decade since columnist Sidney Skolsky first used the name in print, in reference to Katharine Hepburn's first award for Best Actress in 1934. That same year, no less than Walt Disney himself supposedly used the name Oscar when accepting his award for the animated short The Three Little Pigs, according to Entertainment Weekly, though this was disputed by an Oscars expert in the article's comments section.
In addition to the theory that the Oscars were named after Herrick's uncle, it has also been claimed that actress Bette Davis was responsible for the moniker, given that she was married at the time to bandleader Harmon Oscar Nelson Jr.